North Las Vegas school to bundle education, work experience
Updated November 6, 2018 - 3:14 pm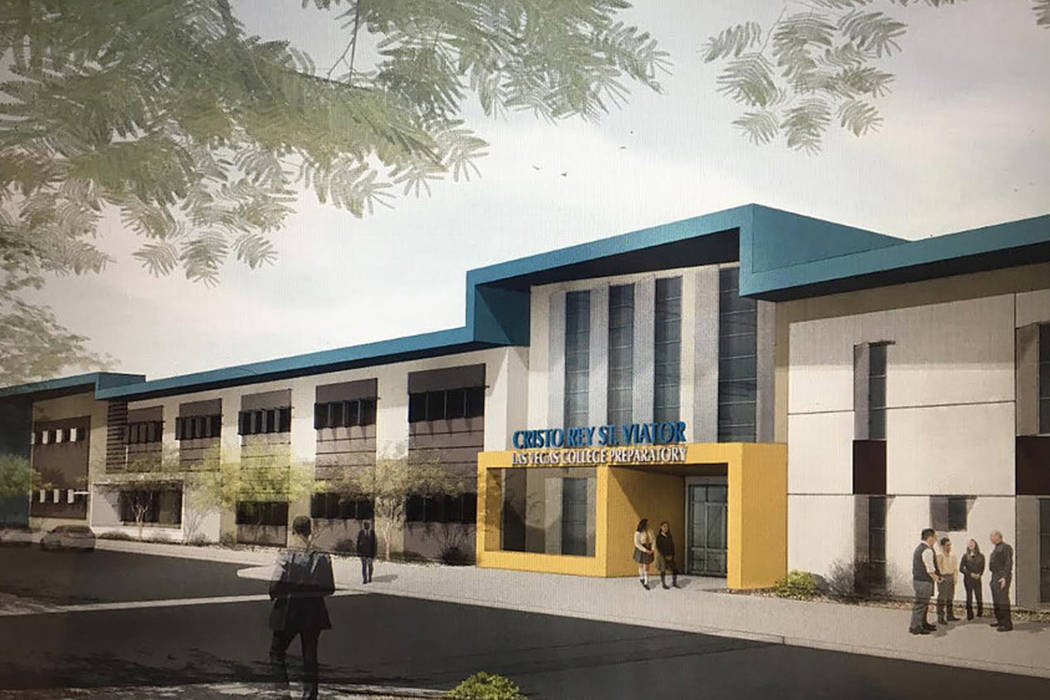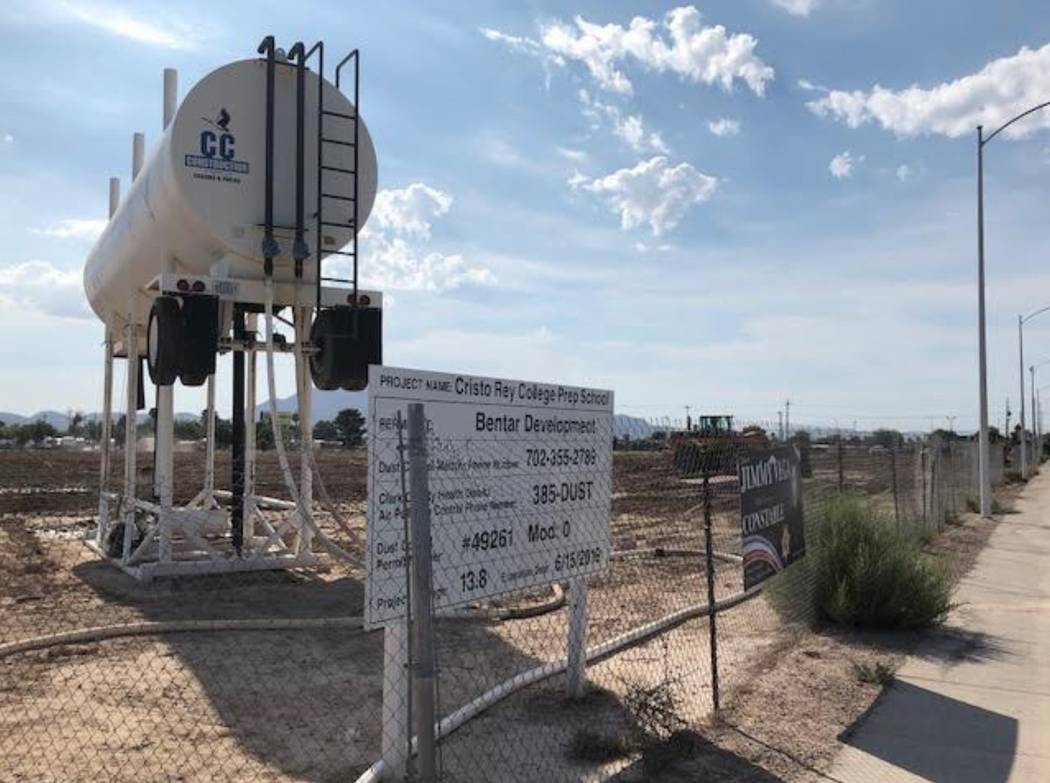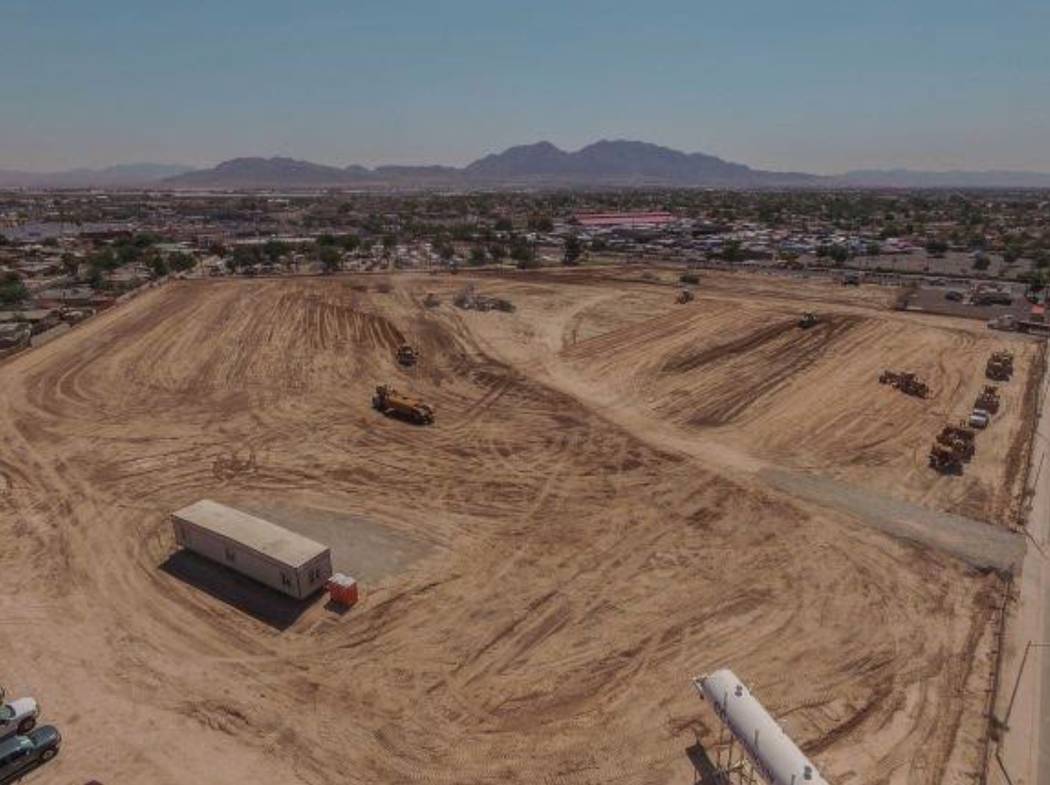 A college-prep high school opening next year in North Las Vegas is looking for students willing to work for their education.
That doesn't just mean studying hard. It means working a real-life job.
The Cristo Rey St. Viator school will become one of 37 nationwide in the Cristo Rey network, a collection of private Catholic schools that cater to low-income families. The school, set to open off Van Der Meer Street in September, is looking for 125 students to fill its first class.
Cristo Rey schools operate on a unique business model, pairing students with local companies that in turn pay for tuition.
Students of the future North Las Vegas school will typically work one day per week Monday through Thursday and rotate Fridays with three other students.
In exchange, the company will ultimately chip in $34,000 to help cover the students' tuition.
"The mission of the Cristo Rey network is to kind of fill in those opportunity gaps that exist in urban cities, low-income neighborhoods," said Principal Lisa Campbell. "So the goal here is to provide an authentic college-preparatory program … to students that desire a private education, that desire a faith-based education, but just wouldn't be able to afford one."
The school has reached its goal of finding a variety of corporate sponsors, including Nevada State Bank and De Castroverde Law Group.
Campbell said the response from the community has been overwhelming.
"People are looking for new and unique ways to show that support, and that's where this corporate work-study model really fits the bill," she said. "People are tired of going to Target and buying boxes of Crayons for the teachers. They're tired of sending in reams of paper. This is the type of support and donation and partnership that really has legs."
School officials estimate annual tuition will run between $13,000 to $15,000 per student, of which families may be expected to pay a small portion — perhaps $100 a month. Corporate sponsorships, however, should foot 60 to 65 percent of the bill. The remainder will be covered through donations.
Students will have a longer school day and year to make up for the days they are working.
Father John Foley of Chicago founded the Cristo Rey Jesuit High School in Chicago in 1996 and developed this unique business model.
By 2020, the network aims to have 14,000 students attending 40 schools throughout the country.
Money for the $20 million construction cost came from a number of donors — including the Clerics of St. Viator, the same religious congregation that started Bishop Gorman High School in 1954.
"We've been blessed," said Father Thomas Von Behren, president of the new school and a former president of Bishop Gorman High School. "A couple of major groups stepped up from the very beginning."
To find out more about the school, visit www.cristoreylasvegas.org.
Contact Amelia Pak-Harvey at apak-harvey@reviewjournal.com or 702-383-4630. Follow @AmeliaPakHarvey on Twitter.