Ocean expert gets nod to lead DRI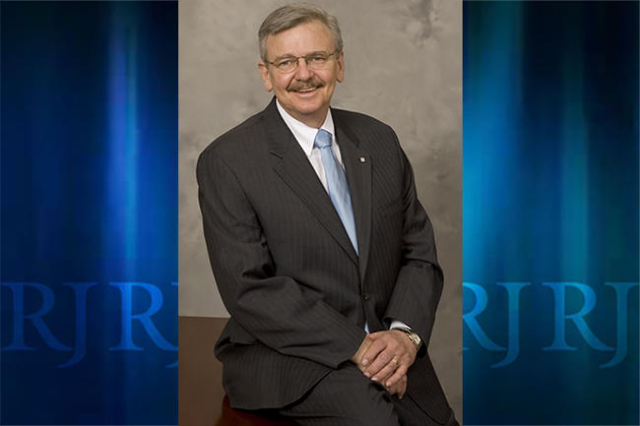 The state's higher education board will soon consider picking an oceanographer to temporarily lead Nevada's Desert Research Institute.
If selected, Bob Gagosian would take the helm at DRI once longtime DRI President Stephen Wells departs this summer for another job in New Mexico. The Nevada System of Higher Education's Board of Regents will vote on the potential hire during a special meeting Monday.
NSHE Chancellor Dan Klaich and board Chairman Rick Trachok have recommended Gagosian for the job, with a suggested annual salary of $275,000 — about 3 percent more than Wells' base compensation. As acting president, Gagosian would lead the school for about a year while it searches for a permanent president
"What he does from both from the business side and the science research side brings a wealth of knowledge, even though it's going to be temporary," Trachok said. "The type of president that we want here is going to look and see that Bob is our acting president, and that's going to tell them a lot. Because if he's made the investment in DRI, they're going to say to themselves, 'You know what, that's a place I need to look at very seriously.'"
Gagosian previously served as president and director of the Woods Hole Oceanographic Institution, a Massachusetts-based marine science research facility. His oceanology career spans decades and includes a stint as the senior science adviser to the director of the Smithsonian Institution's National Museum of Natural History. He is also member of the DRI Foundation's Board of Trustees.
"Throwing my hat in the ring for this position, would be, to me, the best signal that I want to help," Gagosian said. "Hopefully I can also help encourage a lot of people apply for the job using my network."
Gagosian, a Massachusetts native, earned a bachelor's degree in chemistry from the Massachusetts Institute of Technology in 1966. He earned a doctorate in organic chemistry from Columbia University in 1970. From 1970 to 1972, he was a postdoctoral fellow sponsored by the National Institutes of Health at the University of California, Berkeley.
"He's outstanding," DRI researcher Kumud Acharya said. "He has amazing experience."
Contact Ana Ley at aley@reviewjournal.com or 702-224-5512. Find her on Twitter @la__ley