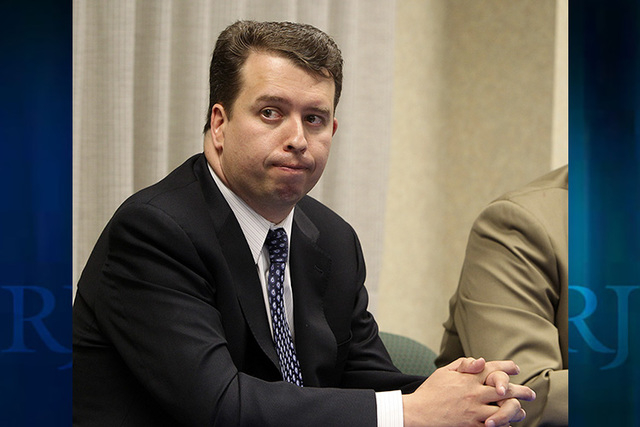 RENO — Washoe County School Superintendent Pedro Martinez is suing the school district over his ouster, and a Reno newspaper is asking the Nevada attorney general to investigate whether the School Board violated the state's open meeting law when it decided to pull him from the job earlier this week.
Meanwhile, a School Board member defended the move, saying a dispute over Martinez' resume was only part of the problem and the situation is more complicated than the public realizes.
The School Board issued a statement Tuesday announcing Martinez had been "relieved of his duties" effective immediately, then clarified a day later he had been placed on paid administrative leave pending any formal action.
Martinez said he was fired after an illegal, private meeting of six of the seven board members who accused him of lying about whether he was a certified public accountant, which he maintains he is.
Board President Barbara Clark said the trustees intend to discuss the matter at a meeting next week. But along with his lawsuit alleging breach of contract, a lawyer for Martinez filed a motion in Washoe District Court on Friday seeking a temporary restraining order to prevent that from happening.
The district "has not only already violated the Open Meeting Law, but is threatening to do so again," Reno attorney William Peterson wrote in court papers arguing that the district had provided insufficient notice to put Martinez's fate on the agenda for Tuesday's meeting.
A lawyer for the Reno Gazette-Journal on Thursday asked Nevada Attorney General Catherine Cortez Masto to investigate.
"This conduct by the board was so outrageous that it is difficult to identify a requirement of the Open Meeting Law that the Board did not violate," Reno attorney Scott Glogovac wrote in a letter Thursday.
The district said in a statement announcing that Martinez had been relieved of duties that board members "are in discussions with Mr. Martinez, and for legal reasons, we cannot share specific details."
Martinez, former deputy superintendent of Clark County schools in Las Vegas, said he provided the board with documentation proving he passed the CPA exam in Illinois.
Reno Mayor Bob Cashell was among those who said they were surprised by the move and believed Martinez had been doing a good job. Martinez helped shepherd the district through a deadly schoolyard shooting and had taken a lead role in pushing tax increases to boost education spending.
School Board member Howard Rosenberg, a professor at the University of Nevada, Reno, defended the action during an appearance Thursday on KRNV-TV's "Nevada Newsmakers."
"This is a situation that is much, much deeper than the public has any idea of," Rosenberg said. "Mr. Martinez is playing it for all that it is worth, and I wish him well, but there is a great deal more here."