Parents, students to get more info on Clark County school lunches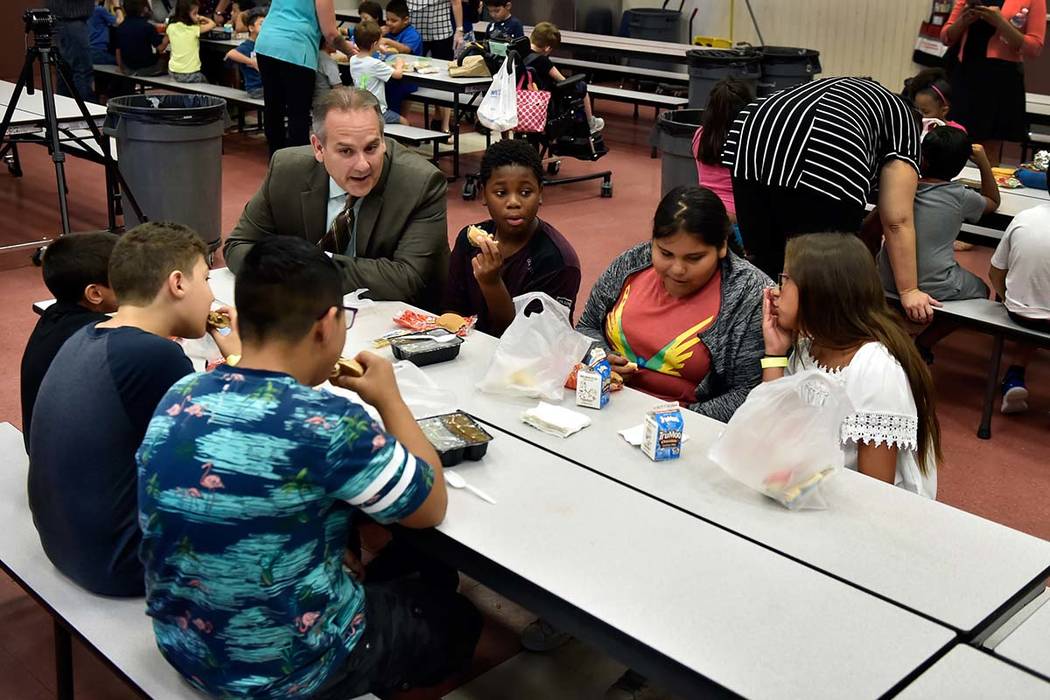 Clark County parents and students will have online access to a lot more information about school lunch starting this fall.
The Clark County School District recently switched its menu planning services to Colorado-based Nutrislice, a company featured at last week's School Nutrition Association annual conference at Mandalay Bay.
"We were doing everything manually," said Lory Hayon, a dietitian with the Clark County School District.
The system is live already, but not every function is up and running. Once it's all functional, students and parents can see all sorts of nutrition information about the food being served in Clark County cafeterias, including ingredients, calories and allergy information.
"You know what you're getting. Knowledge is the big thing," said Timothy Berning, a Nutrislice employee in business development who showed off the functionality of the NutriSlice app to a Review-Journal reporter last week.
Parents also will be able to see how much money students have remaining in their accounts to pay for food.
Elementary school lunch menus still will be printed and sent home manually, but middle and high school information will be online.
In addition to scanning meals for nutrition information, students and parents also will be able to rate meals, giving district staff a better sense of which meals students enjoy more.
The software and setup cost the district $45,876, and it was paid for out of the food service fund, according to board minutes.
Related story:
School lunches inspire hunt for no-blend smoothies, pea butter