Political newcomers make their case in CCSD candidate forum
Updated October 8, 2018 - 9:32 pm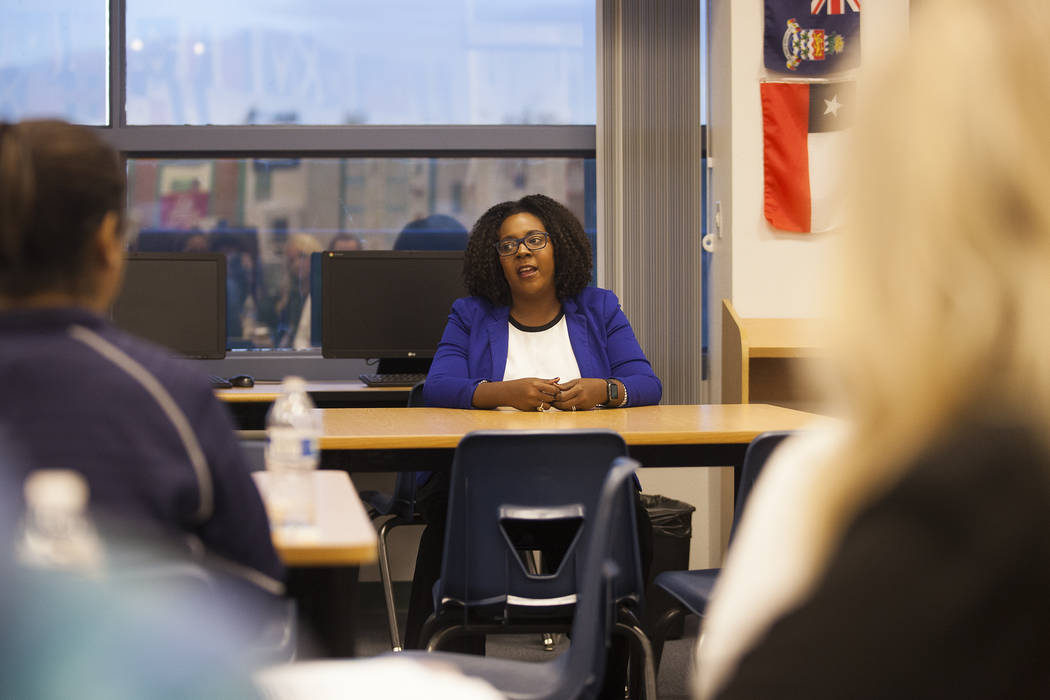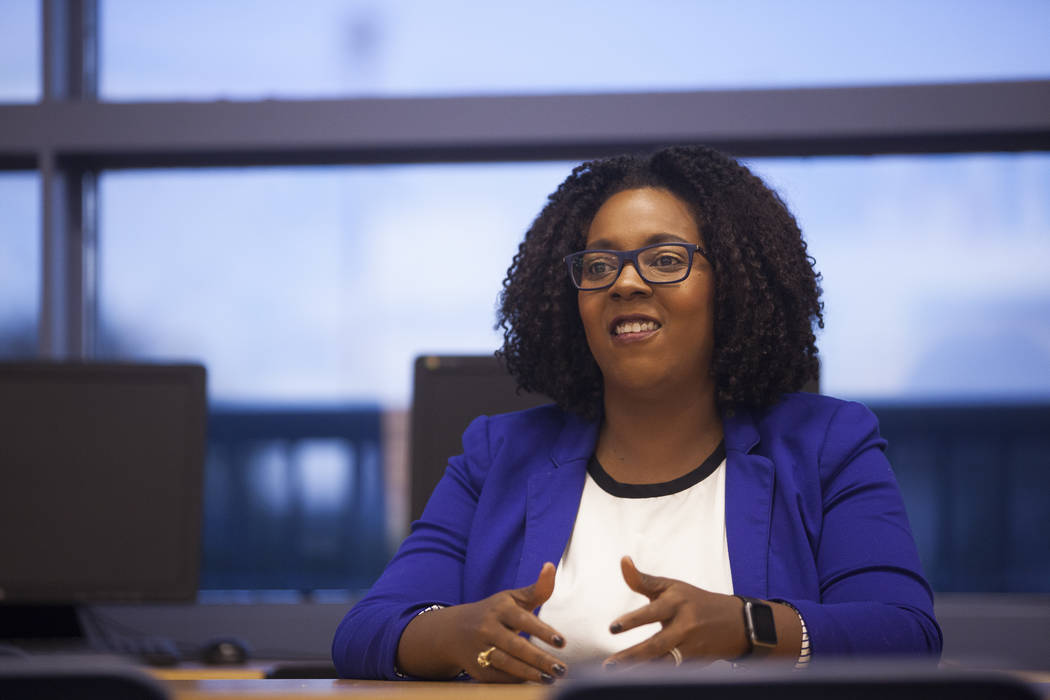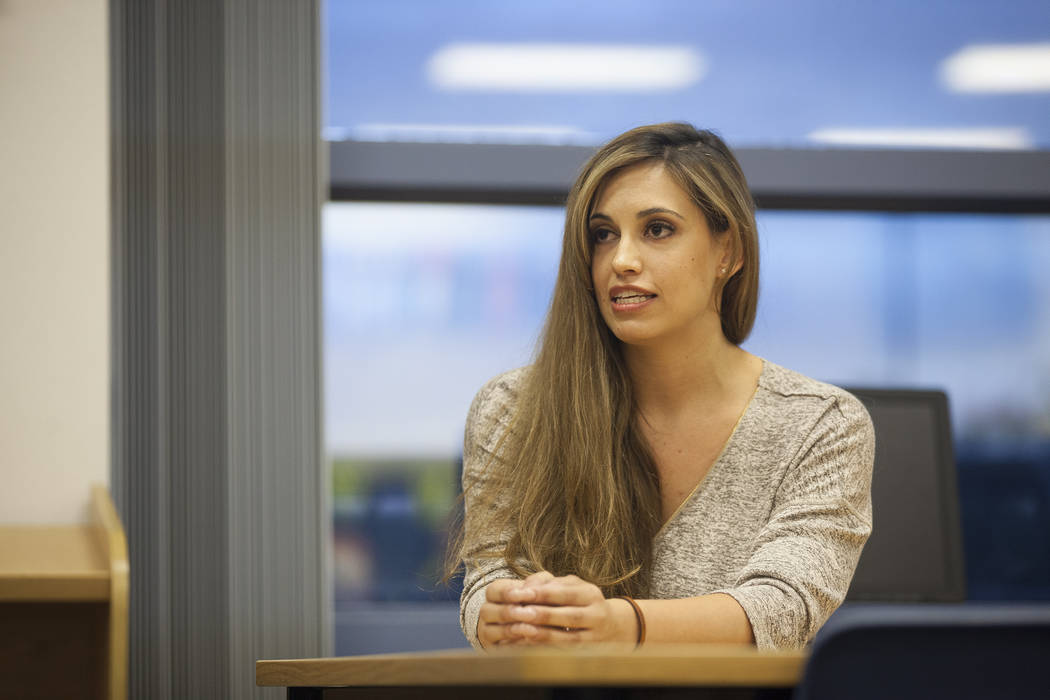 One is a Clark County School District high school dropout. The other is an attorney.
Both are political newcomers vying for the Clark County School Board District F seat, which encompasses the southwest part of the Las Vegas Valley.
The two candidates — Danielle Ford and Kali Fox Miller — talked school safety and board politics in a forum hosted by Spring Valley High School on Monday.
Ford, the mother of two district students and a business owner, pointed to her experience as a dropout in the Clark County School District as one reason for running. She said nobody really caught that she was on a trajectory to leave school.
"Through my personal experiences with CCSD and with the resources available, I feel like there's a lot left to offer," she said.
Her opponent, Fox Miller, an Advanced Technology Academy graduate, said seeing the second multimillion-dollar deficit spurred her to run.
"I think if we are going to change this district, we are going to have to put some procedures into place and stop doing things that we were doing before," she said.
On the issue of school safety, Fox Miller said she'd like to see the district's bond money divided out on a per-student basis instead of the majority of that money going to new schools. She also suggested that a consultant visit every school to determine the safety upgrades it needs.
Ford stressed the need for more mental health resources and emotional intelligence education.
"School safety is more than just locks and cameras, although that's extremely important," she said.
The candidates also explained how they would address politics on the School Board, which has seen a 4-3 split in many recent votes.
Ford said the board is full of cliques, but portrayed herself as a lone wolf.
"They need to listen more to the community and not just themselves," she said. "And they need to be accountable to the people that they're supposed to be serving."
Fox Miller promised that if she is ever in an extreme conflict with another board member, she will go to that person to see how they can both move forward.
"I am a firm believer in adults (handling) their issues together, not behind each others' backs," she said.
Fox Miller also called for more reviews of the superintendent to hold the district's leader accountable.
"I think that it has at least been a year since we have reviewed the superintendent, if not longer," she said. "I think that we need to have a process by which the superintendent is reviewed periodically."
Ford, however, called for transparent relationships between board members and the superintendent. She said there were too many one-on-one meetings with the previous superintendent. In May, Jesus Jara was named the successor to Superintendent Pat Skorkowsky.
"While I do think it's important for the superintendent and the trustees to get to know each other and have coffee and chat, I think that most of that communication needs to be transparent and it needs to be documented," she said.
Neither candidate offered a solid solution for stopping the flow of students into charter schools.
"Charter schools are popping up because we cannot build schools fast enough," Fox Miller said. "I do not believe that they are better than our schools, I do not believe that they lead to better outcomes than our schools, but I do believe that we need to get the sizes of classrooms down."
Ford drove her answer back to the need for more funding.
"We need to be really focused on everybody succeeding and pushing money into our public education before we have any conversations about more charter schools or spending money anywhere else," she said.
The race is one of three Clark County School Board races on the ballot in the Nov. 6 election.
Contact Amelia Pak-Harvey at apak-harvey@reviewjournal.com or 702-383-4630. Follow @AmeliaPakHarvey on Twitter.