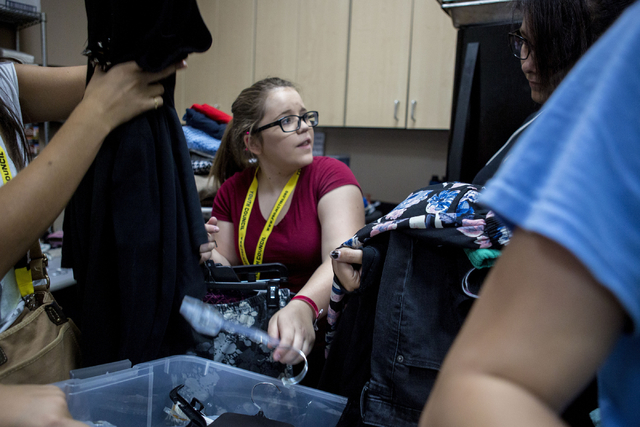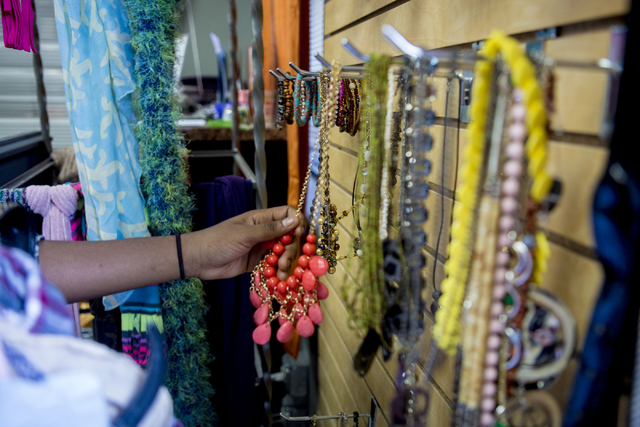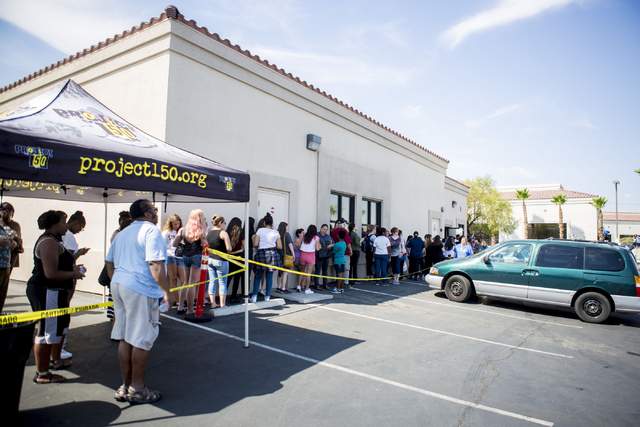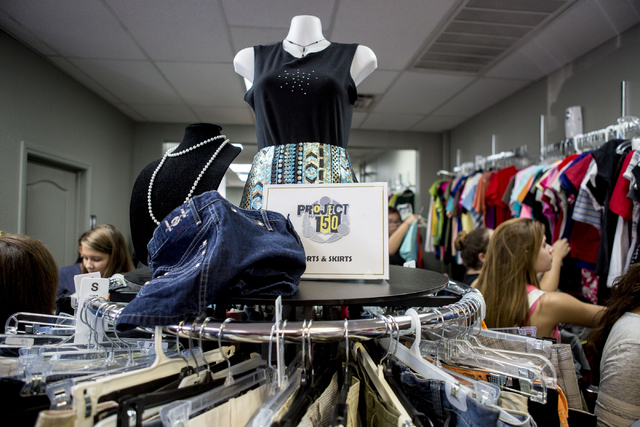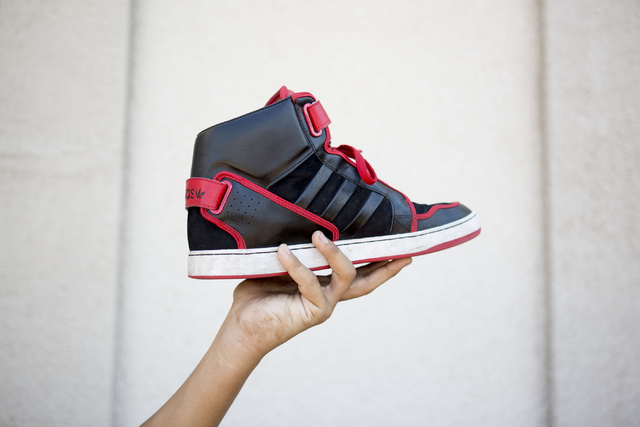 When Don Purdue drove up to Project 150's location Saturday morning,and saw hundreds of high school students lined up outside, he looked at his wife, Laurie Abdo, and said, "Can you believe we started this?"
Five years ago, Purdue and Patrick Spargur heard about 150 homeless high school students at Rancho High School and decided to host a Christmas drive to help them.
"We were so moved by their stories and started getting calls from Valley and Clark high schools," he said. "We then realized that by just doing a Christmas drive, we wouldn't even be making a difference."
Project 150 has since gone on to help more than 2,500 high school students by providing clothes, food and supplies.
"This is a problem we couldn't let stand in our community," Purdue said. "We have to get them to where they see the light at the end of the tunnel."
On Saturday, the nonprofit group, which is located at 3600 N. Rancho Drive, hosted a Free Teen Shopping Day.
Meli Pulido, Project 150 executive director, said she expected about 300 high school students to show up, but more than 600 students were already lined up before the doors opened at 10 a.m.
"It's fabulous because it means that there's a need and we're meeting that need," she said. "This is a true grassroots community organization that's helping address the need."
Each student received an unlimited amount of clothes and a new backpack with items such as calculators and flash drives inside.
Marcie Gambetta had a batch of clothing in her arms as she followed her daughter, Rylin, around Project 150's Betty's Boutique on Saturday.
"It's great because we're trying to get school shopping done, and this really helps," Gambetta said. "It's also nice because people who can't afford clothing can get new clothes, and it helps their confidence."
Del Sol High School freshman Rohini Dasilva visited Project 150 for the first time on Saturday in search of clothes true to her sporty and feminine style.
"This helps eliminate half of my problems of buying school stuff," she said. "I hope events like this keep happening and that they happen elsewhere around Las Vegas too."
Saturday's event at Project 150 couldn't have happened without the support of volunteers.
More than 80 volunteers from various organizations including McCarran International Airport, Sun City Aliante's Seniors with Warm Hearts and Sunrise Hospital and Medical Center helped out at the event.
Volunteer Isabel Kalin has been volunteering at Project 150 since the organization launched five years ago.
"I didn't realize how many homeless kids there are, and being homeless is horrible, but it's worse that they're only kids," she said. "I hope they feel good when they start school and feel like everyone else because that's what's important."
Purdue said he hopes that in the future there is no longer a need for Project 150.
"We could go away if we do it right," he said. "Our ultimate success would be to be out of business, but that probably won't happen."
Purdue said each year the organization has grown and in addition to providing students with clothing and supplies, it also offers scholarships.
"We're able to send kids to college and then see them graduate so we're able to see the fruition of our efforts," he said.
Project 150's success depends on donations. Purdue said all of the clothing, food and supplies they're able to give out have been donated.
"Las Vegas is so giving," he said. "We're very thankful for the Las Vegas community and everything they do for us."