Refugee students resettled in Clark County get special honor
Updated June 20, 2018 - 6:34 pm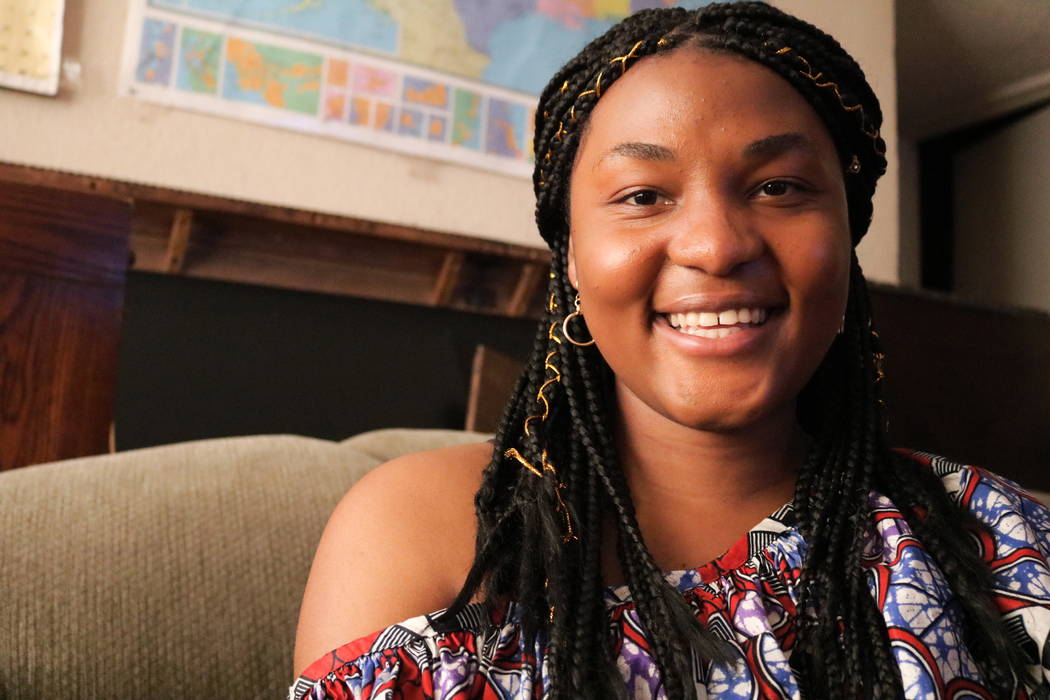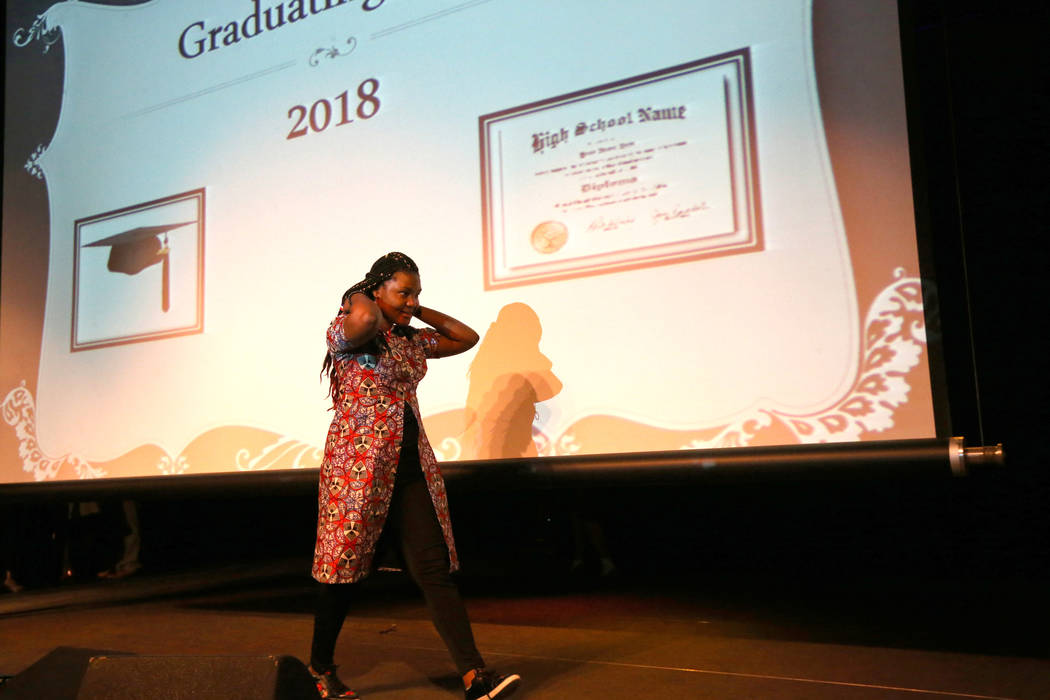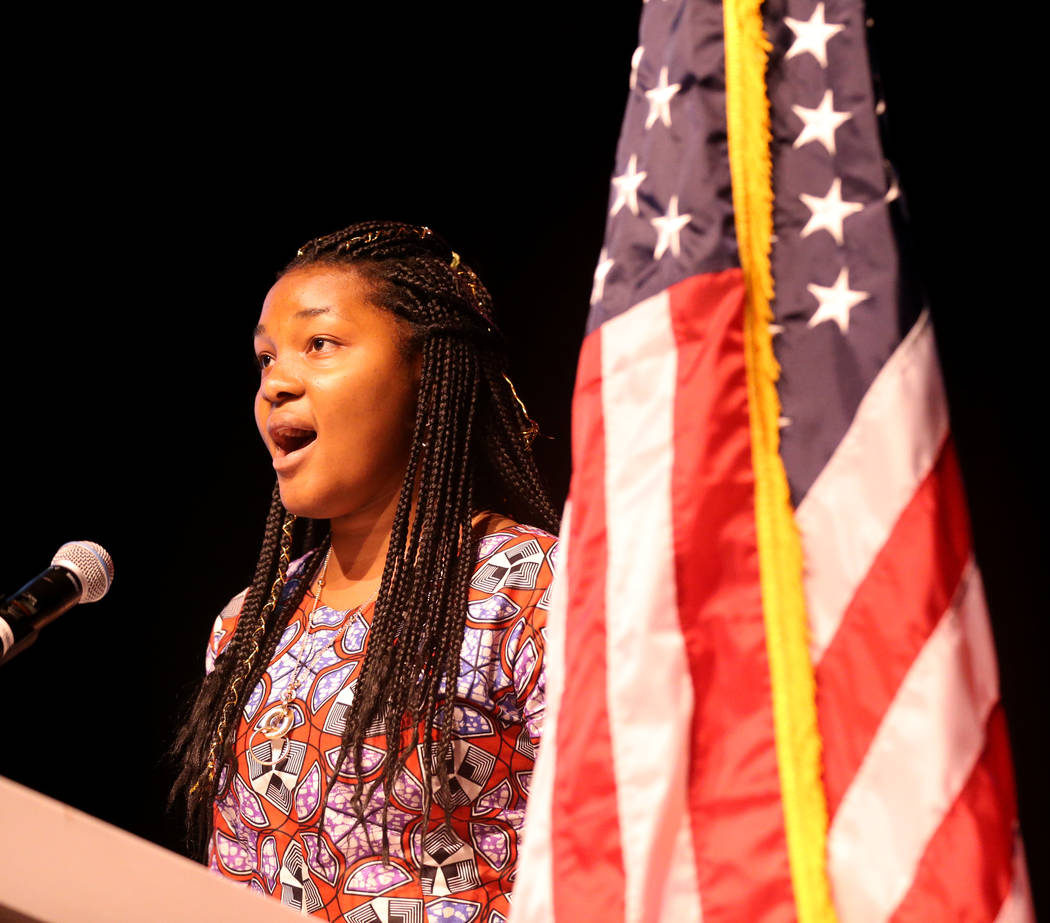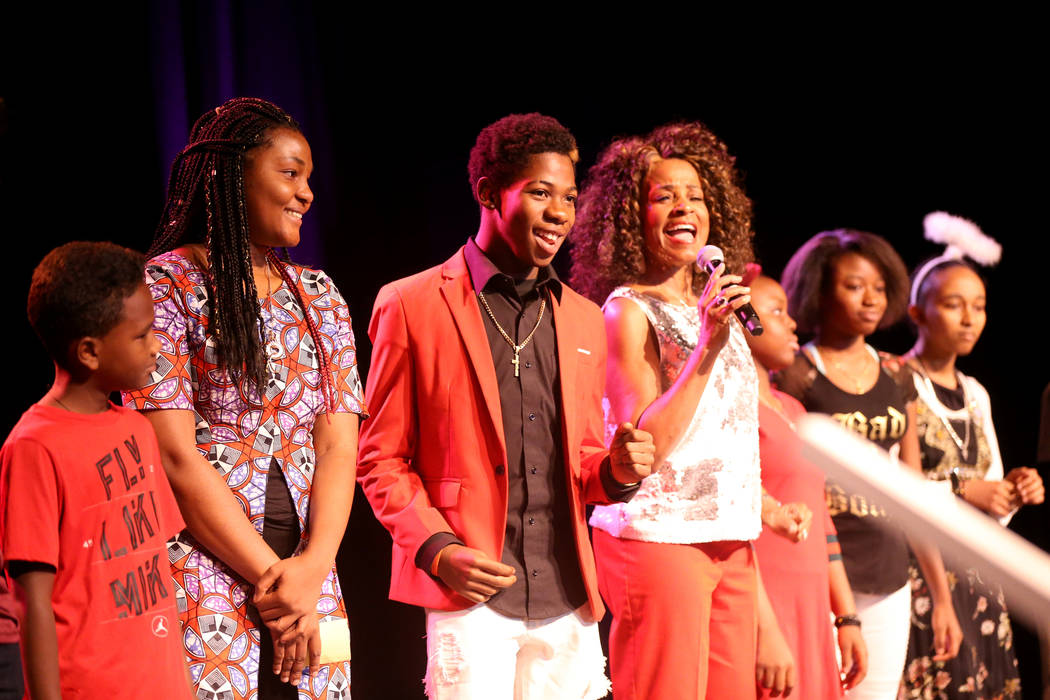 Rosy Mibulano was 3 when her family fled their home in the Democratic Republic of Congo in 2002.
She doesn't remember her homeland, but she remembers her parents struggling in Rwanda and Burundi to make a life for her and her seven siblings.
Those turbulent years made the 19-year-old's walk across the stage at the Silverton on Wednesday during a Refugee Recognition Ceremony all the more special. She also was selected for a special honor, singing "The Star-Spangled Banner."
As she finished, cheers erupted from the crowd of about 200 families, friends, teachers, principals and immigrant advocates, bringing a big smile to her face.
The ceremony, hosted by the Clark County School District, Southern Nevada resettlement agencies and local nonprofit Lighthouse Charities, honored 92 students resettled in Clark County through the U.S. refugee resettlement program, including 36 high school graduates. It was created last year to celebrate the accomplishments of refugee students and acknowledge the unique struggles they face, including learning English and adjusting to a new culture and new way of life in America.
"These students are living reminders of the values and beliefs that unite us all across racial and ethnic boundaries," said Ouiza Weber, project facilitator for the CCSD's English Language Learner Division. "They have hopes and dreams for their futures. They have love and passion for their family and friends."
For Cindy Trussel, there were "no words" to describe Wednesday's event. Trussel founded Lighthouse Charities four years ago and works to help refugee and at-risk families become self-reliant through English classes and job training.
"When we're planning an event like this, we always have in the back of our minds a little bit of fear if anybody is going to come," Trussel said. "(Parents) were so excited to share in their children's hard work and to see their children receive awards for what they've accomplished, and it was really inspiring to be a part of."
On to next chapter
Mibulano was 16 when she and her family were resettled in Las Vegas in 2015. She said the day they found out they were coming was "the happiest day of our life."
"Life was not good where we were living," Mibulano said. Her father was often unemployed, and her mother made what she could selling tomatoes. Mibulano and her siblings had to pay to go to school, so when money ran out, they simply couldn't go. They would help their mother work instead.
The challenges didn't end with their arrival in Las Vegas. None of them spoke English, and Mibulano had to adjust to American culture while she worked to finish her high school education.
But not only did she graduate from Las Vegas High School this year, but she received a scholarship from Lighthouse Charities to attend the College of Southern Nevada in the fall.
She wants to become a nurse and help people like her mother, Louise, who suffers from diabetes and heart problems.
"I want to help people who are sick, because my mom, she has been sick so long," Mibulano said, tears welling in her eyes.
The ceremony also featured an address from Niyat Tewelderbrhan, an Eritrean refugee who recently graduated from Touro University Nevada with a master's degree in medical health sciences.
Tewelderbrhan recalled the night Ethiopian soldiers came into her home and deported her and her family, depositing them at the Ethiopia-Eritrea border.
"I almost died on that journey," Tewelderbrhan said. "I still remember the man that was shot on the bus ride towards the border. All of this at 8 years old, just because I was Eritrean."
Now 28, Tewelderbrhan gave her audience some advice: Never fear to fail, never regret and take motivation from your own story.
"We refugees have a resilience and endurance that life itself has taught us. That is something to be proud of," Tewelderbrhan said. "That greatness is within us. We just need to treasure it."
Contact Madelyn Reese at 702-383-0497 or mreese@reviewjournal.com. Follow @MadelynGReese on Twitter.