Rogers Foundation awards $300,000 in grants to four local organizations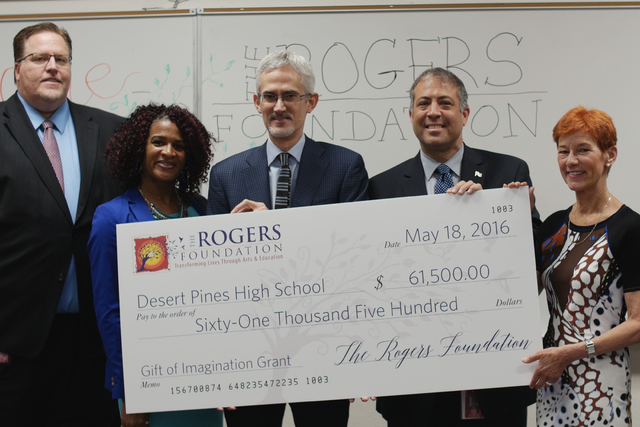 The Rogers Foundation, a Las Vegas-based nonprofit organization, awarded $300,000 in grants to four local organizations to promote the arts and education in partnership with the Clark County School District.
Desert Pines High School and Sawyer Middle School individually won grants with a combined value of $100,000. The high school will funnel its $61,500 award toward the construction of a new performing arts venue; the middle school will spend its grant to offer a summer theater program for up to five dozen students.
The Rogers Foundation, which presented the grants to each recipient Thursday, awarded $100,000 to both Future Smiles and the Springs Preserve.
Future Smiles, founded in 2009, works to increase oral health care access to underserved populations and will use the grant to serve an additional 1,740 children, according to a statement. The Springs Preserve will create a new garden for students at 16 high-poverty elementary schools to visit during the 2016-17 school year.
Contact Neal Morton at nmorton@reviewjournal.com or 702-383-0279. Find him on Twitter: @nealtmorton