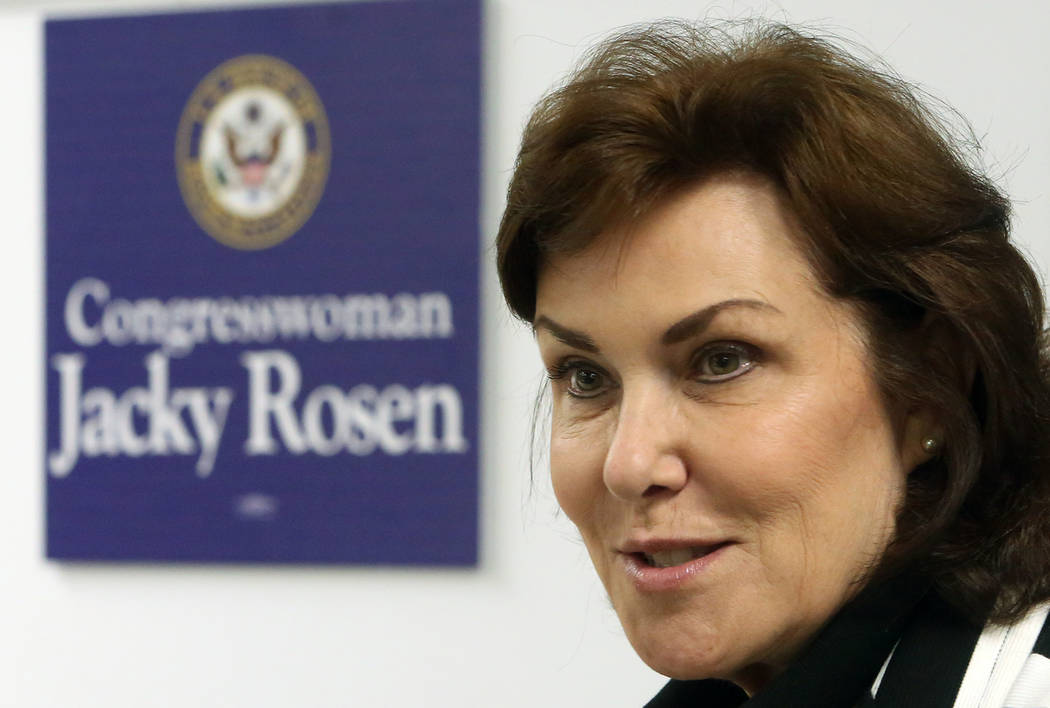 U.S. Rep. Jacky Rosen called on students at the College of Southern Nevada to be ambassadors for their respective science, technology, engineering and math fields.
"We need to, in our schools, value people whatever their aspiration or talent is," Rosen, D-Nev., said Friday during a STEM roundtable discussion. "Being able to find what is good for you, and find the creativity and the worth in that, and be able to go for it, so that we have communities that have hairdressers, welders, plumbers and dentists, and the like."
Rosen heard concerns from CSN students about what they see as a lack of value placed on career and technical studies. They said schools should do a better job of offering opportunities in career and technical education at earlier ages.
"There's a stigma that we're not smart," said Matt Detisch, 28 of Las Vegas, who studies welding. He said his biggest regret is not getting started at an earlier age.
"You're doing it now — that's so great," Rosen said. "It's here, and you found it — go out and tell others."
According to Dr. Michael Spangler, dean of CSN's School of Advanced &Applied Technologies, the college is currently working to build a mobile welding technology station that can be brought to schools for demonstrations.
"The days of welding being guys just walking on high steel and running a few tack welds — those days are gone," Spangler said. "It's a broader career than that. We need people who can fabricate, who can read computer aided drafting design plans and blueprints, and understand building codes."
Rosen, who serves on both the House Science, Space, and Technology and the House Armed Services committees, told CSN students and staff on Friday that she is working on creating the STEM Opportunities Act. She said she and her staff are in the research phase, but she wants the bill to promote scholarships and internships and put resources toward education at all levels.
"It's something near and dear to my heart to create these opportunities, so that young people, or people who need job re-training, can get into the STEM fields," she said. "It's where so many of our new jobs are going to be."
Contact Natalie Bruzda at nbruzda@reviewjournal.com or 702-477-3897. Follow @NatalieBruzda on Twitter.
Making investments
In March, the College of Southern Nevada received a $36,920 grant from the Governor's Office of Science, Innovation and Technology to upgrade and expand its aviation program with a training simulation laboratory.