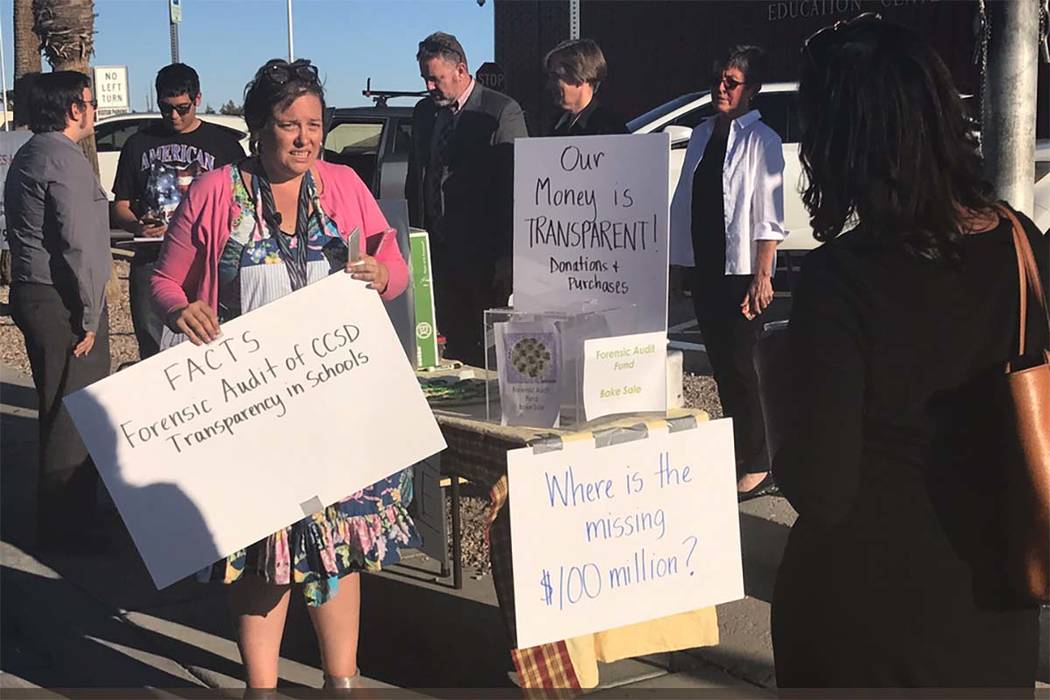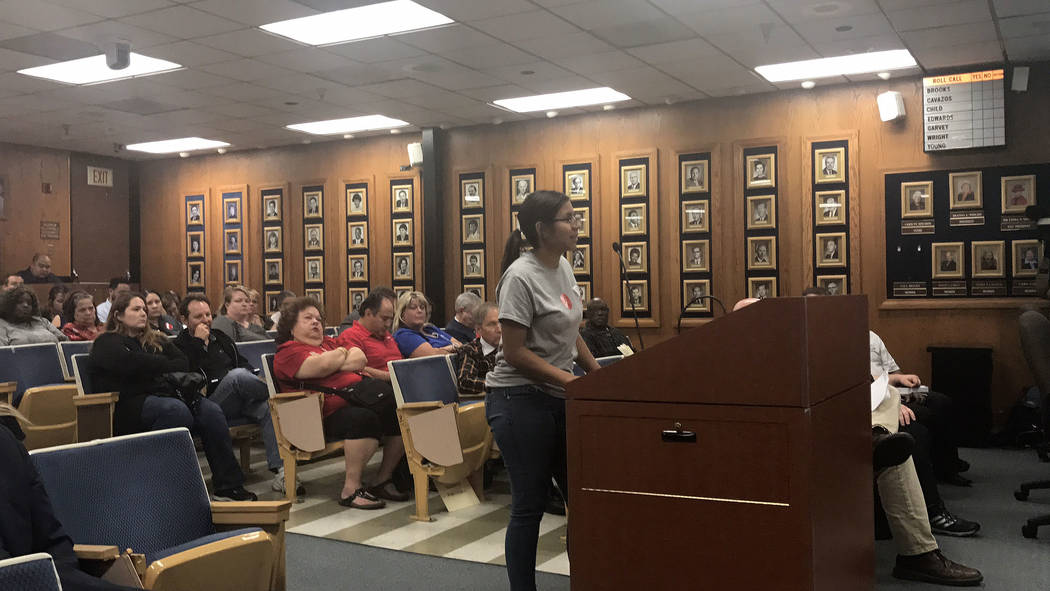 The Clark County School Board avoided slashing up to $4.2 million from its budget on Thursday night, approving only part of the proposed cuts to save support staff jobs.
The move saved 47 currently filled jobs — all support staff positions — including 50 part-time custodians. The approved cuts include three administrative positions and other operational expenses.
"There is some unfairness here … and we're going to have to reassess this," said Trustee Linda Young. "Because the perception out there and what I'm seeing is that (the cuts are) on the backs of the support staff."
Instead, the School Board voted to negotiate with unions to identify two furlough days to save money.
The vote came after more public anger over the district's budget deficit, which is currently an estimated $50 million to $60 million.
"When you come in for re-election next year, think about it, because you won't be here — I guarantee you that," said David Jones, an information technology employee. "Because you have broken the trust."
Trustee Carolyn Edwards also said that administrators need to take a cut. Superintendent Pat Skorkowsky said he would direct his negotiations team to begin meeting on that matter.
Trustee Chris Garvey volunteered to give $75 a month from her $750 monthly pay as a trustee. Trustee Linda Young followed but called for a special session of the Legislature or other solutions.
The district's ongoing budget problem continues as the Washoe County School District, the second largest in the state, reported a projected $22 million to $28 million deficit for the next school year, the Reno- Gazette Journal reported this week.
The district has routinely called for a change in the Nevada Plan — the way educational funding is disbursed throughout the state.
"We're going to have to reassess this. We're going to have to look at all the issues," Young said. "We've got to maybe call out to people. Maybe we need a special session. We can't keep going down this road."
Follow @AmeliaPakHarvey on Twitter.
Related
School board OKs policy on sexual misconduct, social media
Job cuts approved so far (excluding cuts at individual schools)
— 334 positions (open or vacant) eliminated: 228 in central office, 179 in direct services to schools