School board OKs policy on sexual misconduct, social media
September 28, 2017 - 10:31 pm
Updated September 29, 2017 - 12:08 am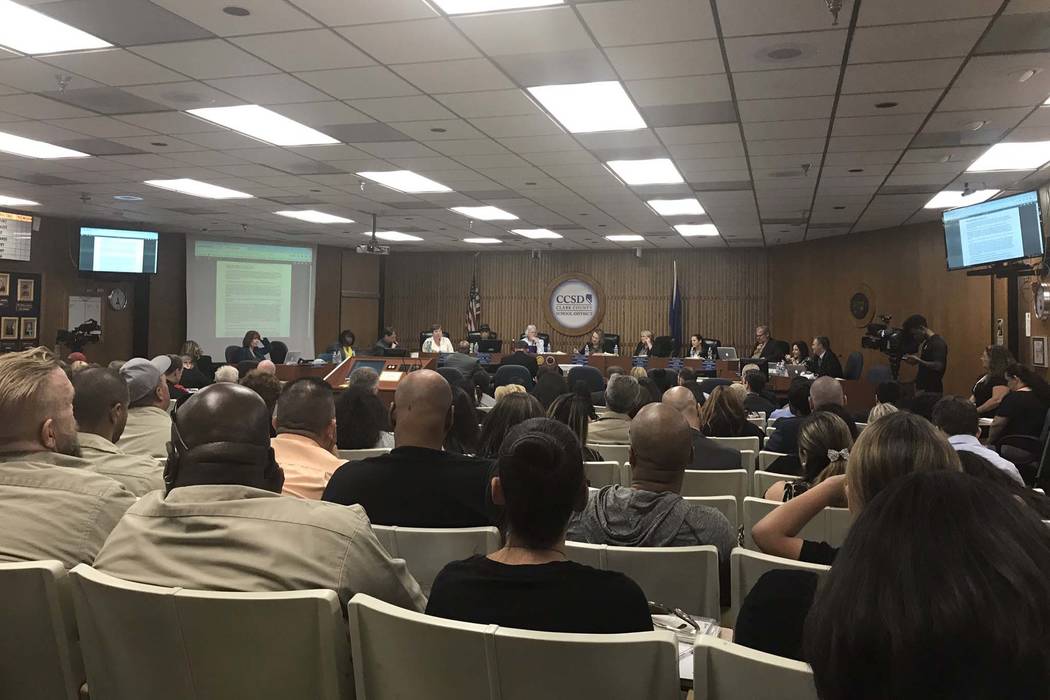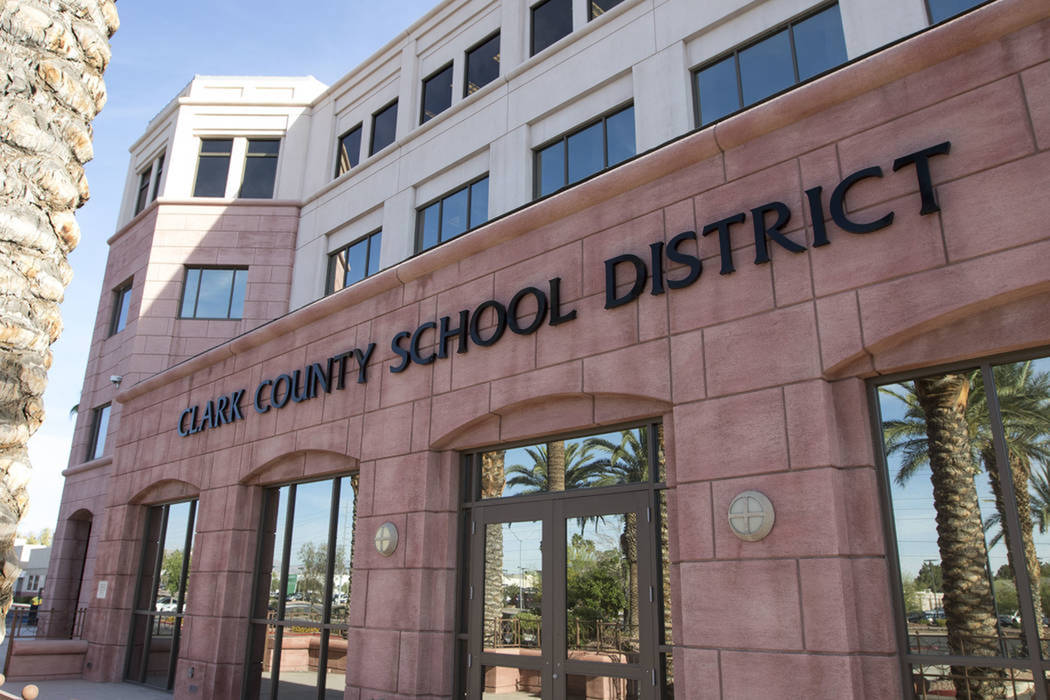 The Clark County School Board approved a policy on sexual misconduct and social media on Thursday night that changed very little from its initial introduction in June.
The vote came after 11:30 p.m. The policy, meant to curb and identify sexual misconduct between students and staff, sets rules for electronic communication with students.
In accordance with a new state law, it also requires employees and volunteers to immediately report any suspected sexual misconduct to police and child protective services.
The new rules stem from public outcry over the now 13 district employees arrested in connection with sexual misconduct with students. The issue was examined in the Las Vegas Review-Journal's Broken Trust series.
But the policy has divided parents and teachers over proper contact with students — some parents expressed concern over texting with staff, while teachers voiced concern about being punished for contacting students on important matters.
The School Board, too, has expressed concerns over the required background checks — also part of a new state law — for volunteers, who will have to pay $60 for them. The School Board delayed voting on the policy until it got more clarification from the state on the definition of volunteers who have "regular" contact with students.
The policy forbids texting with individual students, although it allows group texting. All volunteers who will have "unsupervised or regular" contact with students will be required to submit fingerprints and background checks before working with the district.
Follow @AmeliaPakHarvey on Twitter.
School Board OKs only part of proposed budget cuts, saves some jobs
Social media/sexual misconduct policy and regulation
— In addition to employees, all volunteers with "unsupervised or regular" contact with students must be fingerprinted and have a background check every five years
— Employees or volunteers must use approved systems (iPhone applications, etc.) to electronically communicate with students
— Professional accounts on approved electronic systems must be tied to a CCSD email address
— Texting between individual students and employees is prohibited, except under "exigent circumstances"
— Group texting with multiple students is allowed
— Electronic communications is prohibited from 10 p.m. until 5 a.m. (except under "exigent circumstances"