School district police alleged misconduct surfaces in recorded conversation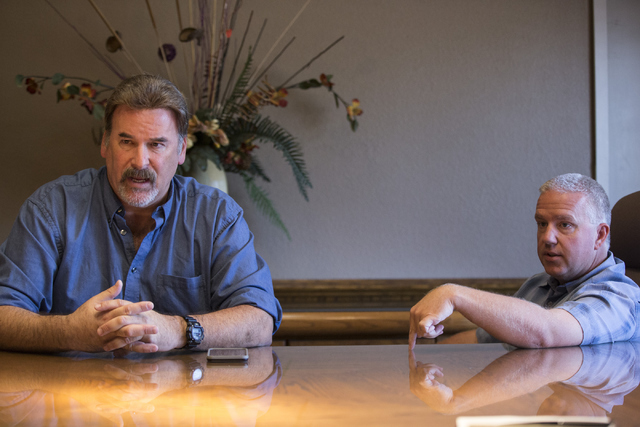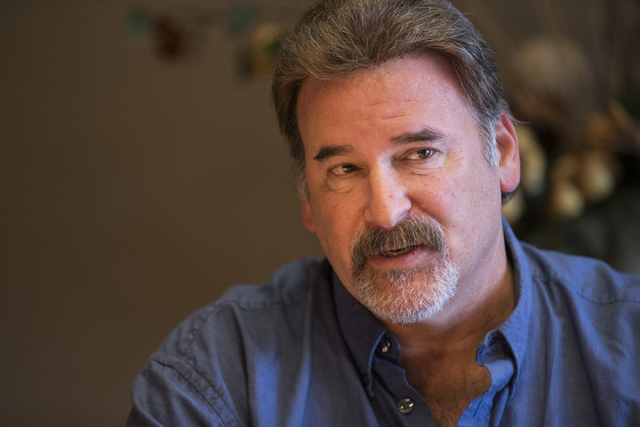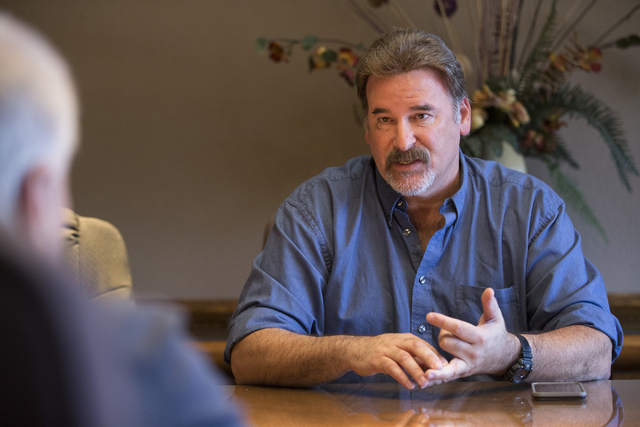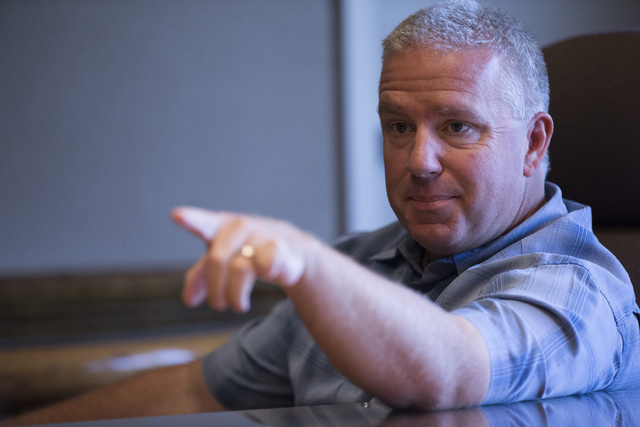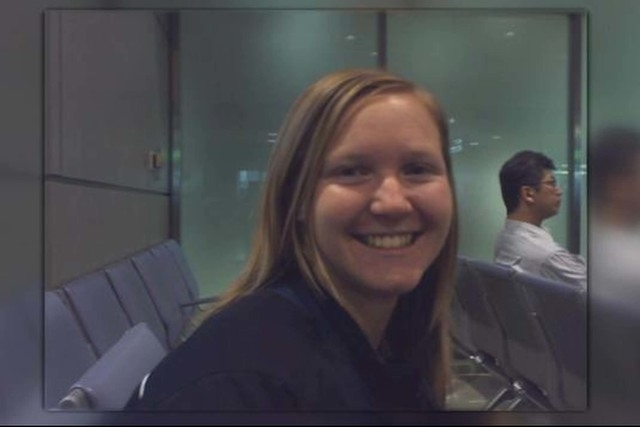 The release of a secretly recorded conversation between two Clark County School District police officers highlights the dysfunction that compelled the FBI to investigate allegations of department corruption.
Much of the department's toxic culture, which prompted at least four officers to cooperate with the FBI, stems from a 2009 party that allowed underage drinking and was attended by police employees. A young drunken driver who left the party struck and killed a UNLV honors student, and since then whistleblowers within the department have been fighting to expose an administrative cover-up of the presence of officers amid illegal conduct.
At stake is the integrity of the police force charged with keeping Southern Nevada's schoolchildren and school employees safe — at an annual cost of millions of dollars of education funding.
Three former officers — Sgt. Erik Aldays, Lt. Dan Burgess and Mike Thomas — have confirmed to the Las Vegas Review-Journal that they provided information to FBI agents, and a fourth, current officer John Maier, also has acknowledged he cooperated. All four began working with agents as early as 2011.
Aldays, 49, who retired in August, said he cooperated with the FBI while he was the union's president from 2012 to 2014.
"The goal was to end the absolute systemic corruption within the department that unfortunately still exists," Aldays said. "I provided the FBI with anything I could get my hands on."
THE TAPE
The Dec. 18, 2014, conversation between Maier and Christopher Klemp, the department's internal affairs investigator, surfaced this month during an arbitration hearing for Burgess, an outspoken department critic trying to get his job back. Two days after the secret recording of the conversation surfaced, Klemp was reassigned.
Maier testified at the arbitration hearing and provided the tape to Burgess and his lawyer Adam Levine, who also represents the 138-member school district police officers union. Burgess made a transcript.
While secretly assisting the FBI, Maier met Klemp at a Starbucks at Rainbow Boulevard and Warm Springs Road. Klemp, who worked in internal affairs the past four years, had requested the meeting.
Maier, who had been investigated by Klemp over a 2013 drunken driving arrest, declined to comment, but former officers close to him said he recorded the meeting because he "had no faith in the integrity of internal affairs."
According to a copy of the recording and a 132-page transcript of the meeting obtained by the RJ, Klemp is alleged to have violated state law by revealing to Maier details of an internal investigation of Burgess and another officer and then instructing Maier to blame the leak on another department critic or face retribution from him.
"This is completely off the record," Klemp told Maier. "If you were ever to say anything, I would have to call you a liar.
"Unfortunately, in my position I'm not technically allowed to tell anyone anything … which is why you can't ever ask me for anything again andwe can't ever discuss cases again."
Klemp suggested during the 90-minute conversation, laced with profanity, that Maier say the confidential information came from "higher-up union (expletive)," such as Mike Thomas, another department critic and union member fighting to get his job back. Thomas is running for a Clark County Commission seat.
If Maier revealed that Klemp was the source of the information, Klemp threatened, "I'll come at you like a whirlwind because I have to protect myself."
Klemp, the department's sole internal investigator, said he probably had "more influence than I should" within the police department.
Burgess, Thomas and several other current and former officers filed internal complaints against Klemp over his statements after the tape surfaced. And on the day of Klemp's temporary transfer, Levine sent an email to Chief James Ketsaa seeking to remove Klemp from an internal investigation of officer Terry Tibbetts, whom Levine is representing. Officials have yet to disclose the allegations against Tibbetts.
Levine told Ketsaa that Klemp "cannot be trusted to keep information relating to ongoing internal affairs investigations confidential."
He accused Klemp of attempting to "suborn perjury" of Maier by telling him to "frame" Thomas as the source of Klemp's leaks.
METRO POLICE INVESTIGATE
School Superintendent Pat Skorkowsky said the district partnered with the Metropolitan Police Department to investigate the allegations swirling around Klemp's statements.
"Right now it is under investigation," he said. "Any time that concerns are brought forward we go through a full investigative process and in this situation we were working with our partner at Metro.
"Once we get through this investigation we'll make a determination of how we'll move forward. We need to let the investigation run its course."
Klemp declined to comment, and when pressed to respond, hung up on a reporter.
Capt. Ken Young, the school district police department's spokesman, said that despite the allegations, "We're pretty confident that the vast majority of our employees enjoy coming to work and still feel it's a great place to work … Officers are still performing at a high level."
Both Burgess, 43, and Thomas, 55, a former union vice president, filed federal lawsuits alleging they lost their jobs because of skewed investigations by Klemp aimed at retaliating against them.
The genesis of their complaints stem from the 2009 after-party crash that killed the UNLV honors student, Angela Peterson.
The driver, 18-year-old Kevin Miranda, pleaded guilty to felony drunken driving and was sentenced to a minimum of six years and eight months in prison.
In 2011, Peterson's parents sued the school district and eight police employees, including then-Chief Phil Arroyo, for negligence. The parents alleged there was an attempt to cover up a connection between the police department and any involvement with underage drinking that led to their daughter's death.
The district last year reached a settlement with the parents and agreed to pay $75,000, the maximum amount allowed under state law. It racked up more than $700,000 in legal fees defending the lawsuit.
Arroyo resigned from the department less than three months after the suit was filed.
Burgess claimed that Klemp failed to investigate the department's connection to the party and instead focused on identifying the source of a publicly revealed jailhouse recording of Miranda calling the daughter of a dispatcher who hosted the party. The recording indicated that police employees were playing beer pong with minors.
Records show that Klemp investigated Burgess and Detective Mike Marshall for gaining access to calls made by Miranda following his 2009 arrest and Maier while he was jailed on the drunken driving charge in 2013.
Marshall, who was part of a school district gang intelligence unit, had been given access to a Metro computer program that could search for inmate recordings. He showed Burgess how the program worked by looking at Maier's calls. Then, he provided Miranda's jail recordings to Burgess, who planned to give them to the FBI. Both men have said they did not believe there were department rules prohibiting a search for the calls.
INFORMANTS TO FBI
Burgess and Thomas helped expose the presence of school district officers at the party, and both secretly provided information to the FBI for several years.
In an interview with the RJ, Burgess said he began working as a confidential FBI informant in March 2011 while performing his regular police duties. He said an FBI agent assigned to the public corruption squad acted as his handler and both Aldays and Maier also had handlers.
Burgess, however, broke his cover in October 2014 and informed the department of his secret activities, as Klemp prepared to launch his investigation into what he believed was the lieutenant's inappropriate access of the jailhouse calls.
At the Starbucks meeting, as Klemp laid out the investigation, he voiced disdain for both Burgess and Marshall for appearing to violate Maier's privacy rights, the transcript shows.
"And see, those two (expletive) are facing termination … Whether or not we win in arbitration, I don't know, but we're about to make a (expletive) statement," Klemp said.
Klemp also seemed to refer to Burgess' undercover work for the FBI.
"He has a hidden … secret agenda that I was made aware of," Klemp said. "And so he's been doing some things with the department that are completely unacceptable, as well."
Burgess has insisted that he obtained the Miranda recordings as a result of his cooperation agreement with the FBI and mailed the recordings to the agency.
But Klemp obtained a letter from Laura Bucheit, the special agent in charge of the Las Vegas FBI, who said the FBI did not direct Burgess to obtain the recordings and did not receive them, records show.
Bucheit, however, confirmed that Burgess had indeed provided the FBI with information under its confidential human source program, according to Klemp's investigative report.
Burgess was dropped by the FBI as an informant after he publicly disclosed his participation in the program. And Kemp found him "untruthful" during the internal investigation and had him fired from the school district police department in March 2015.
Charges against Marshall were dropped, and he was allowed to resign. In return for his cooperation, he was given a letter of recommendation for future employment.
Burgess told the RJ that the disparity in treatment shows he is a "complete victim of retaliation.
"I had an impeccable and flawless 18-year law enforcement career that was ripped away from me," Burgess said. "This happened because the chief and Klemp realized that I was not on the side of corrupt, immoral, and at times illegal conduct that had been aggressively covered up over the years by numerous members, past and present, in the department."
Thomas — who acknowledged that he was the subject of numerous internal investigations during his whistleblowing days — said he provided information to the FBI on his own, but was not considered a confidential source.
"I did everything proper in trying to bring this to light," Thomas said. "I went to the FBI as a last resort."
Thomas alleged that Klemp investigated him on a trumped-up charge of filing a false investigative report in November 2014 against a police dispatcher who was at the 2009 party with her underage teenage daughter.
The investigation, Thomas said, sustained a charge of dishonesty, and he was suspended without pay in May 2015. Seven months later, he was fired.
The FBI, which declined comment, did not file criminal charges over the Peterson case or any other alleged school district police misconduct as a result of information provided by the cooperating officers.
But it did benefit from the fruits of a Klemp internal investigation into allegations of excessive force by James Lescinsky, another school district officer.
Lescinsky, 45, was indicted by a federal grand jury last month on charges of using excessive force against two people, including a student, at a North Las Vegas disciplinary school and then trying to cover it up. The case was put together by the FBI.
'BADGE OF COURAGE'
In his recorded Starbucks conversation, Klemp bragged to Maier about his relationship with the FBI.
"I'm just doing my job," he said. "And what I mean, every day, every month I meet someone from the FBI. They tell me I'm doing an awesome job … So I actually kind of wear that whole (expletive) as a … red badge of courage."
But Levine, Thomas and union members said that badge was tarnished long before the latest allegations against Klemp surfaced this month.
They accused Klemp of improprieties stemming from his 2014 investigation into allegations of excessive force by officer Jason Martin.
Klemp was dishonest and suppressed evidence favorable to Martin during arbitration proceedings in Martin's bid to overturn a written reprimand, Levine and the others charged.
The arbitrator eventually tossed out the reprimand.
Skorkowsky indicated that allegations of wrongdoing by Klemp in the Martin case were not substantiated.
But questions about Klemp's investigative tactics remain.
"People are so upset," Thomas said. "The regular cops who who come to work every day are more fearful of internal affairs and the destruction of their careers than any criminal or gang member they might encounter on the street."
Contact Jeff German at jgerman@reviewjournal.com or 702-380-8135. Find @JGermanRJ on Twitter. Contact Neal Morton at nmorton@reviewjournal.com or 702-383-0279. Find @nealtmorton on Twitter.
RELATED ITEMS
Woman killed after man runs stoplight
20-year-old faces sentencing today for fatal 2009 crash
Man gets 16 years for woman's death in drunken driving crash
School police sued in drunken driving death
School police officers reach settlement, admit roles in fatal 2009 crash
Clark County School District police chief resigns