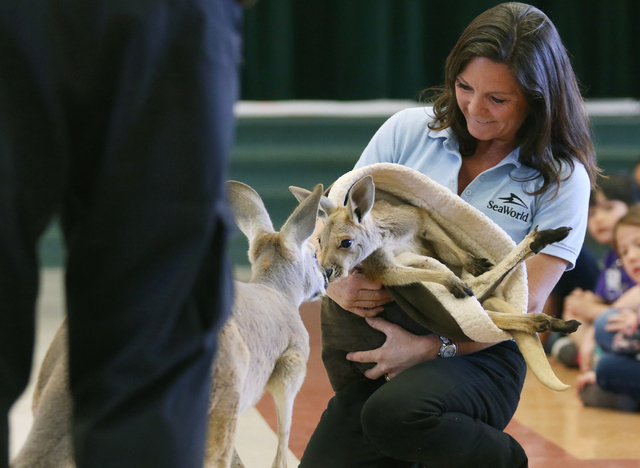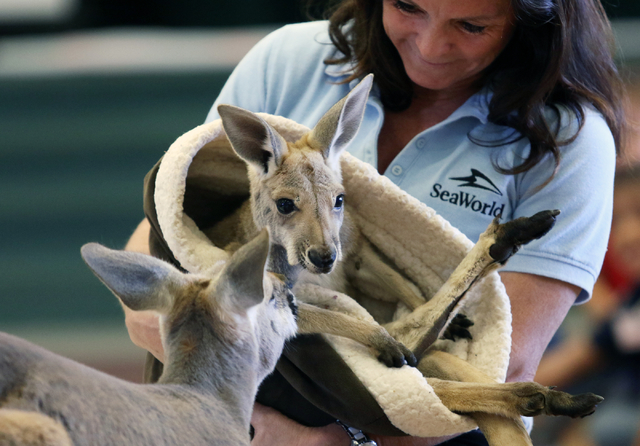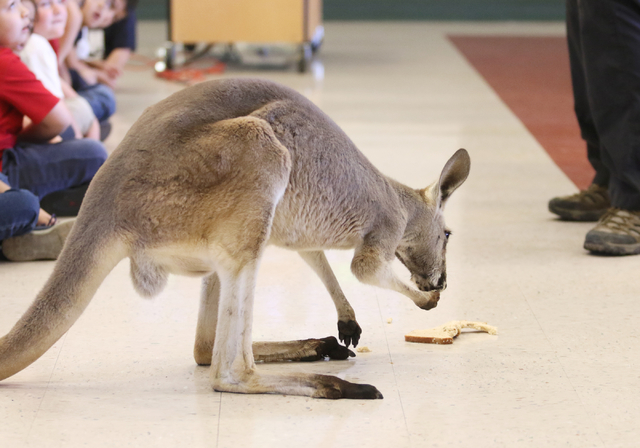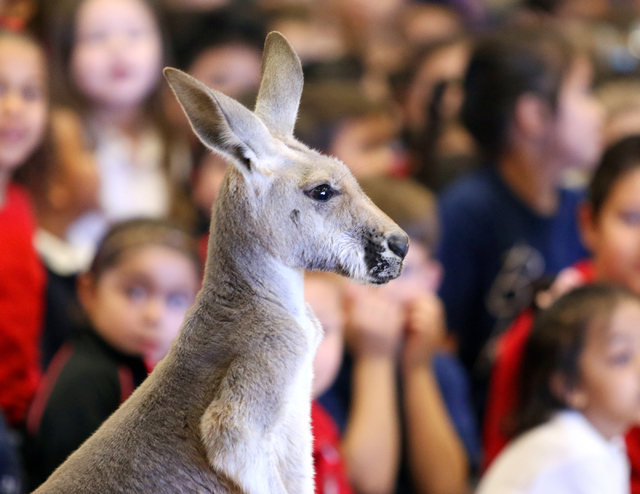 Students at R. Hummel Elementary School got the chance to see penguins and kangaroos up close on Wednesday when the SeaWorld Cares educational outreach program visited their school.
The program teaches kids about ocean conservation, animal rescue and rehabilitation.
Over its 52-year history, SeaWorld San Diego has rescued and treated more than 16,000 animals including more than 1,000 marine mammals in one year according to a news release. The three SeaWorld parks in San Diego, San Antonio and Orlando, Fla. have rescued more than 27,000 orphaned, injured or ill animals over the past four decades.