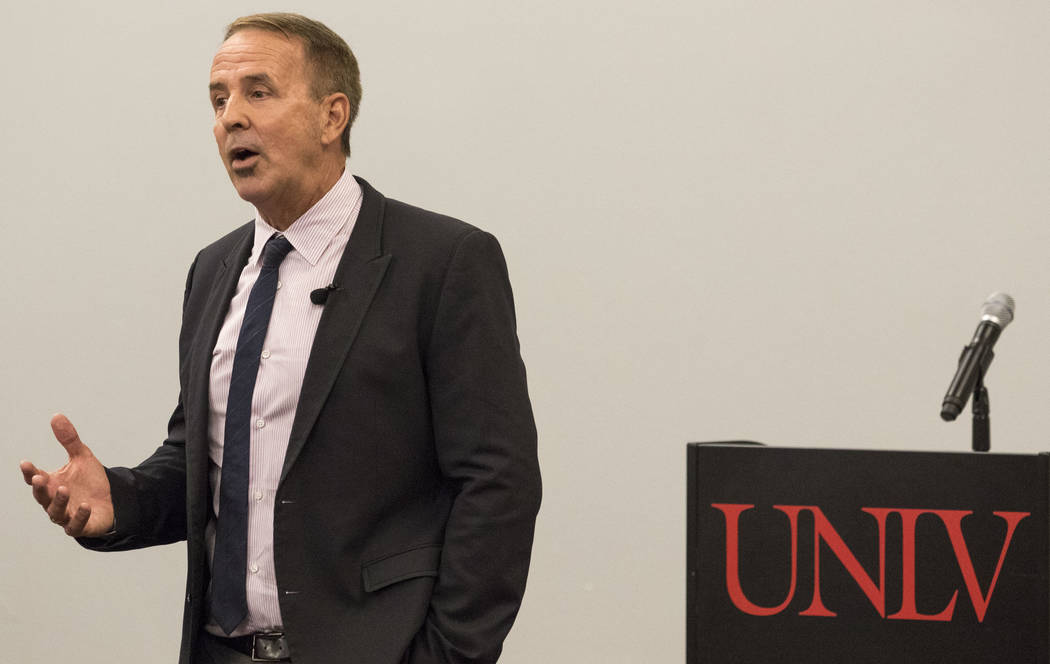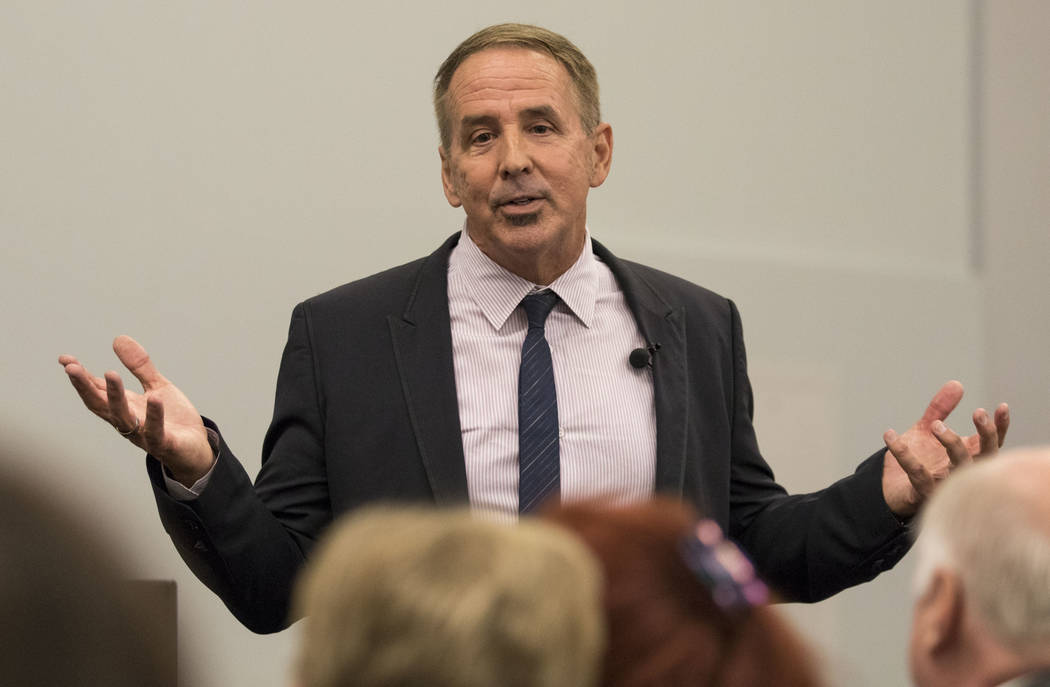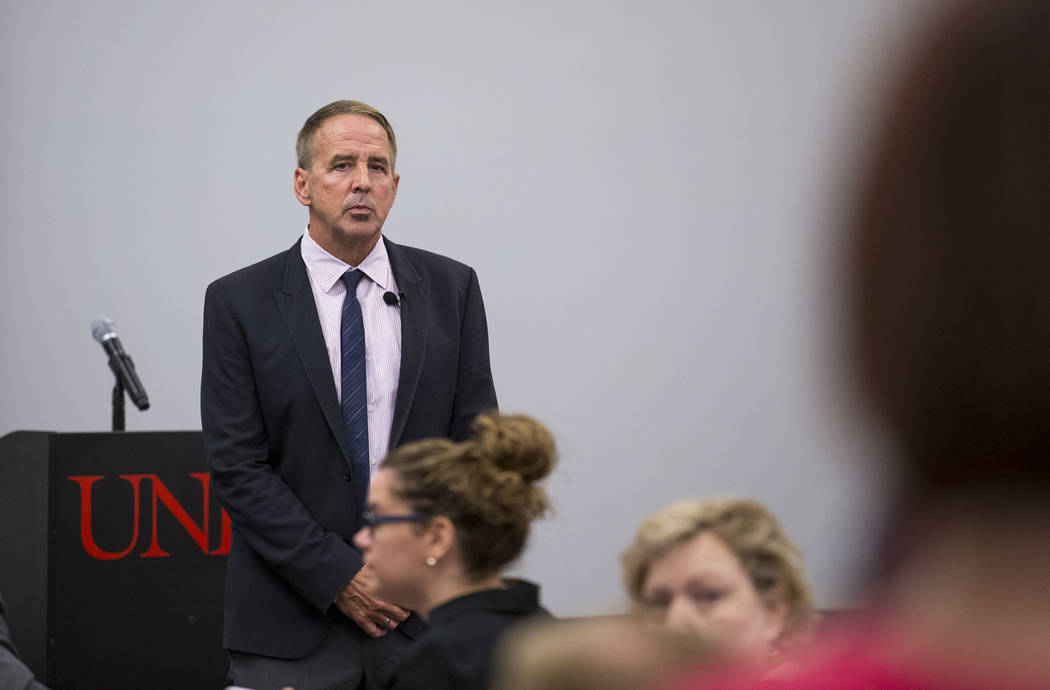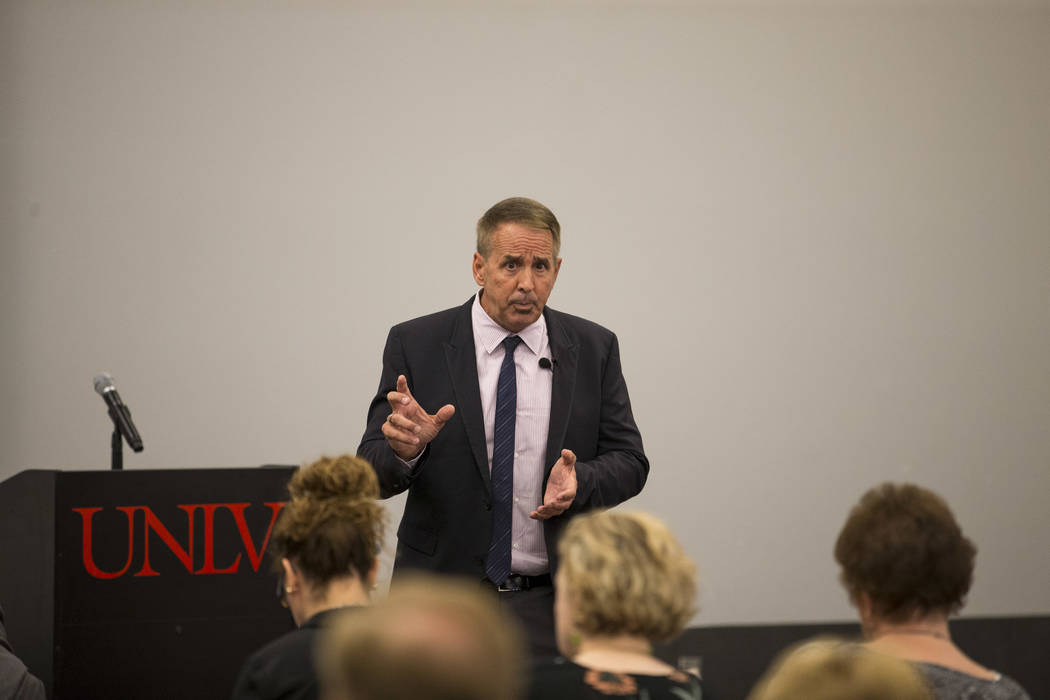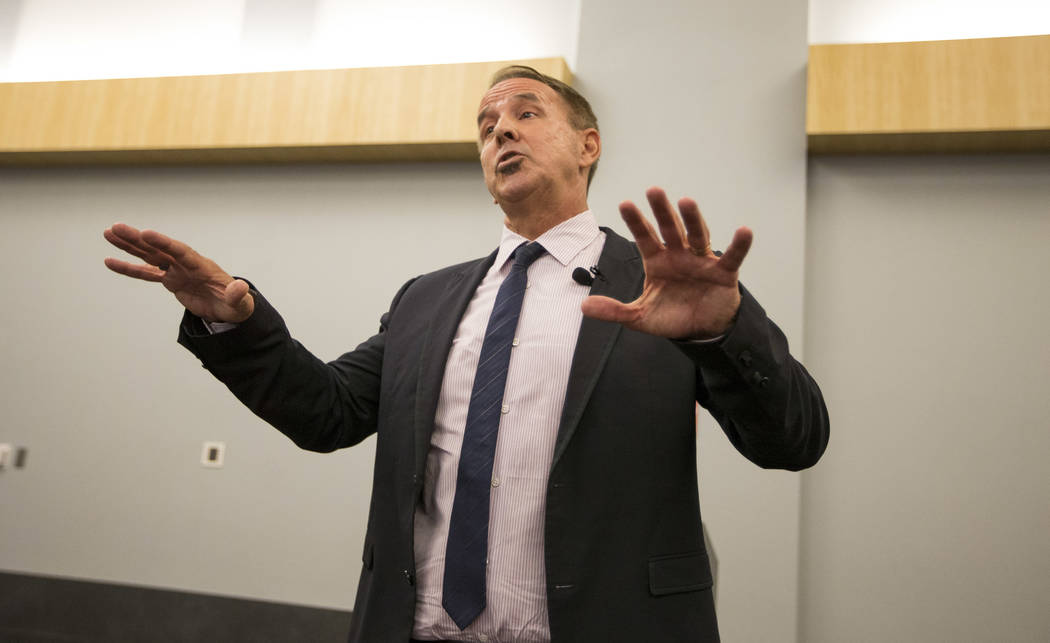 The sole candidate to lead the Nevada System of Higher Education outlined his top four goals if he is chosen as chancellor, with improving access to higher learning No. 1 on the list.
"We really have to figure out how we make higher education more accessible to more individuals in Nevada," Thom Reilly told about 45 people at a candidate forum at UNLV on Thursday morning. "We really have to figure out ways in order to, regardless of background, regardless of circumstances … engage them and get them in the system."
Reilly listed improving educational attainment, bolstering workforce development and providing solutions to community problems as his other top goals.
Reilly, director of the Morrison Institute for Public Policy at Arizona State University and a former Clark County manager, attended four forums Thursday in Las Vegas and had more planned on Friday in Reno, giving the public the opportunity to meet him and ask questions. The Board of Regents on Monday will consider giving him a three-year contract, at an annual salary of $425,000.
"He's a man of principle, he's a man of his word and usually you can take it to the bank," Esther Langston, professor emeritus of social work at UNLV, said during the forum. "When he disagrees with you, he will let you know kindly. He's a good listener, he's a doer, he's always prepared. I think he will do NSHE proud as a chancellor."
In addition to his top goals, Reilly said he would work to ensure that the Board of Regents devotes more time during meetings to forward-thinking ideas, as opposed to focusing on smaller issues. He said his experience as Clark County manager would serve him well in working with a new elected board.
As chancellor, he said he also would hope to put his classroom experience to use, and teach at least one class a semester, beginning with a community college course. Reilly has taught at UNLV, the University of Nevada, Reno, San Diego State University and ASU.
Contact Natalie Bruzda at nbruzda@reviewjournal.com or 702-477-3897. Follow @NatalieBruzda on Twitter.
Reilly's experience
— Director of the Morrison Institute for Public Policy;
— Managing principal, The Reilly Group;
— Director and professor for San Diego State University's School of Social Work;
— Vice president of social responsibility, Caesars Entertainment;
Clark County Manager.