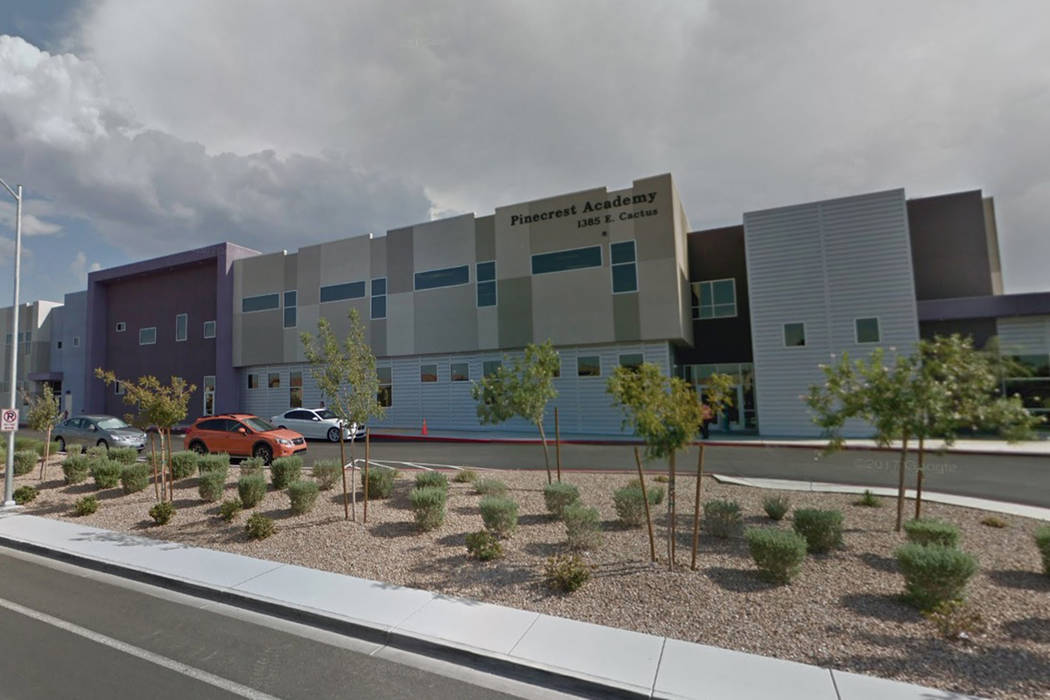 A 13-year-old male student from Pinecrest Academy St. Rose in Las Vegas has been arrested for making threats against the school.
The student was arrested Sunday and will be charged with making threats of terror, Metropolitan Police Department spokesman Ray Rivera confirmed.
A student reported the threats to personnel at the state-sponsored elementary and middle charter school on Sunday, according to a letter sent home to parents and families by the school.
"The situation provides us with an opportunity to remind our community to report any possible bullying and suspicious activity or behavior to school administration and/or law enforcement," Principal Lucy Keaton wrote.
More details on the threat from police were not immediately available.
The arrest is the second such arrest in a week. A 14-year-old student at Garrett Junior High School was arrested last week by Boulder City Police after allegedly making threats against the school.
Contact Meghin Delaney at 702-383-0281 or mdelaney@reviewjournal.com. Follow @MeghinDelaney on Twitter.