Students at Las Vegas school express concerns about CCSD budget
Updated May 23, 2018 - 9:56 pm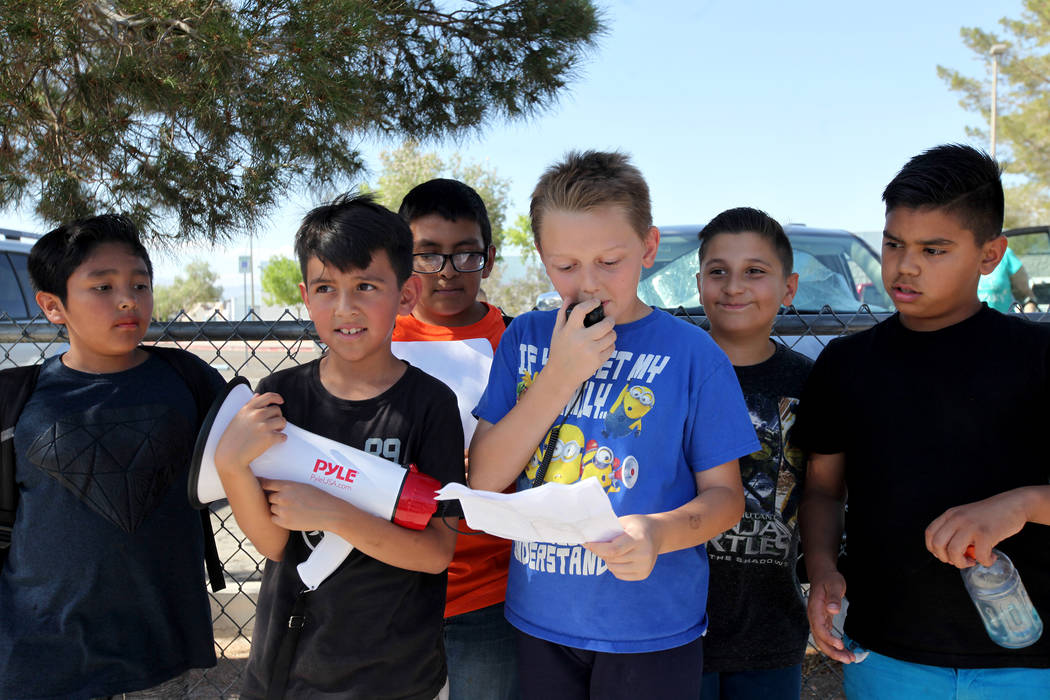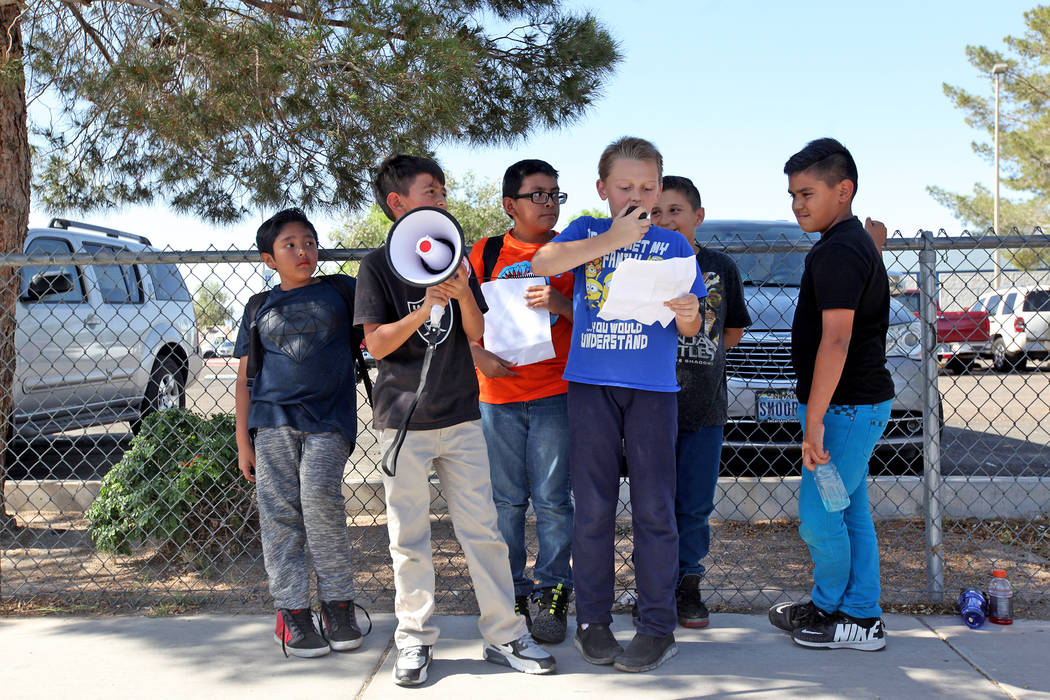 Students at Stanford Elementary School are once again taking a stand.
About a half-dozen students gathered on the hot sidewalk in front of the school Wednesday to highlight issues with districtwide budget cuts and the school's designation as an autonomous school.
"Why are we forcing schools to cut teachers?" fourth-grader Benjamin Mijarez said. "The budget cut is crazy. It hurts kids and teachers."
The Clark County School District just sealed a final budget for the next school year that wraps up $68 million in budget cuts, $47 million of which came from schools.
In prepared remarks — and with some prodding — the students also expressed concern over the designation of Stanford as an autonomous school.
Principals may apply for their schools to be given such a status through the Department of Education, allowing them to reassign certain staff members. At Stanford, that means some teachers are not coming back when the school becomes autonomous next year.
"This is an issue," Mijarez said. "Because the law makes principals fire teachers when we don't need to, for them to go to another school."
A school district spokesperson said the district supports Stanford and its autonomous status.
Flor Baylon, Benjamin's mother, said she's worried about the budget cuts and the overcrowded classrooms that may ensue. Other parents also don't want to see teachers leave under the autonomous model, she said.
The students' gathering followed a morning of teacher protests throughout Henderson over budget cuts and pay raises.
Though an arbitrator ruled that teachers should be given a raise for their 2017-18 contract, the district is fighting that decision in court.
Contact Amelia Pak-Harvey at apak-harvey@reviewjournal.com or 702-383-4630. Follow @AmeliaPakHarvey on Twitter.