Sunrise teachers get back-to-school boost in Las Vegas
August 10, 2018 - 12:05 am
Updated August 10, 2018 - 1:11 pm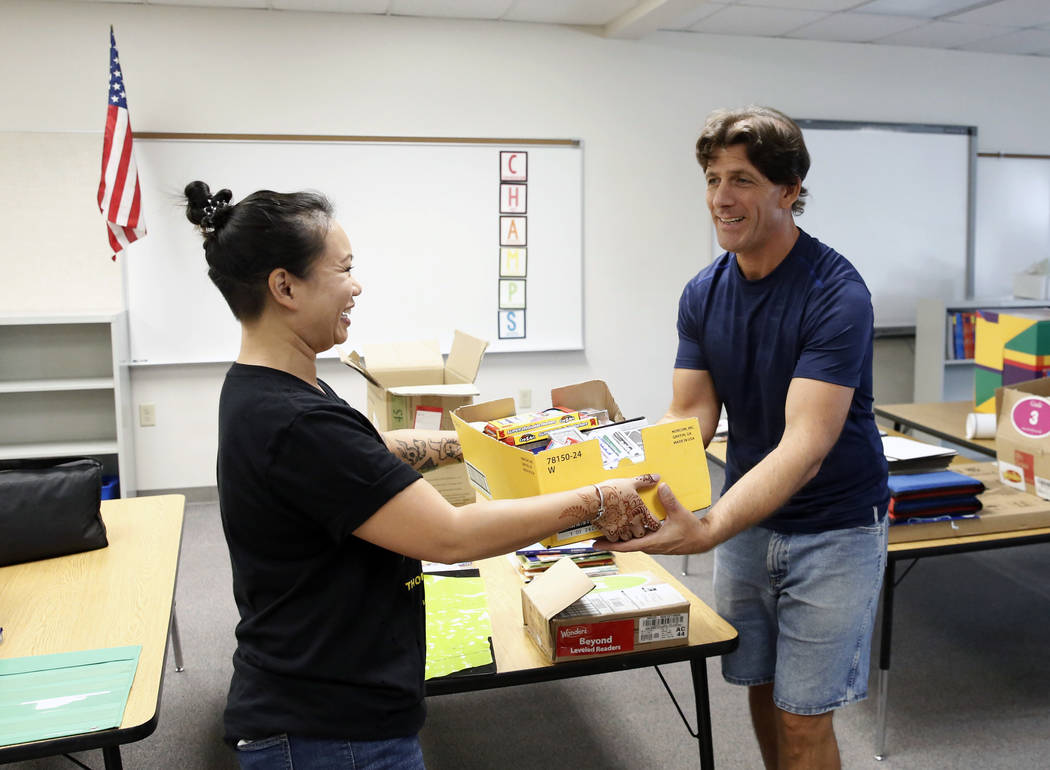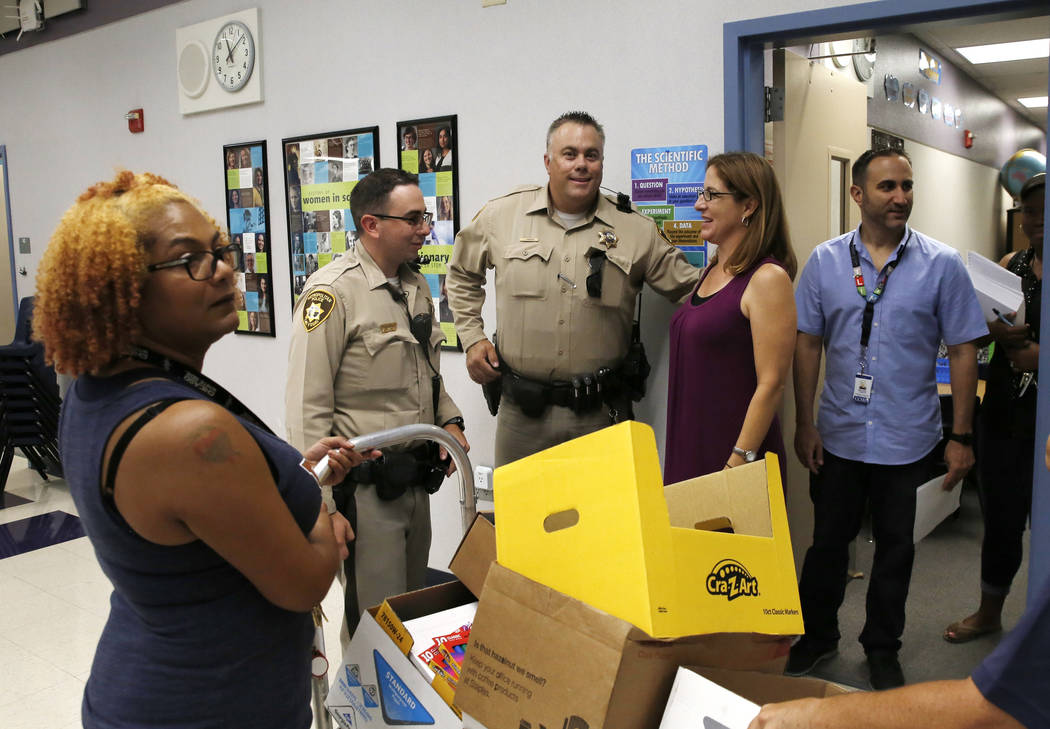 Forty-five teachers from an elementary school located near downtown Las Vegas got a back-to-school boost Thursday from the Metropolitan Police Department and several other partners.
Metropolitan Police Department officers from the department's Downtown Area Command delivered free school supplies to the teachers at Sunrise Acres Elementary School, 211 N. 28th St.
The Downtown Area Command joined with partners including the Downtown Project, The Siegel Group, The D hotel and The Premium Outlet Mall to purchase the supplies and help ease the financial burden for teachers, who often use their own money to buy needed supplies for students.
Starbucks also donated a gift card for each teacher.