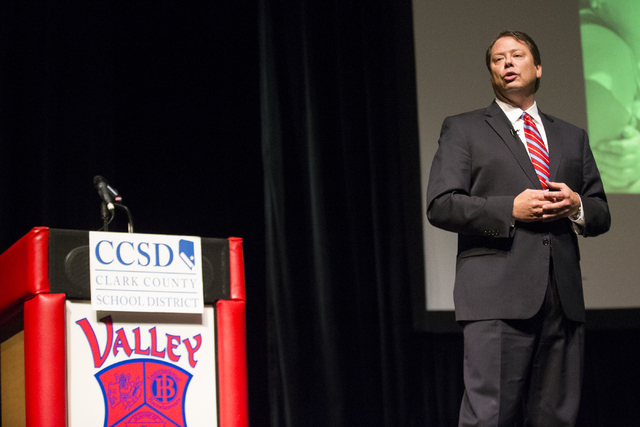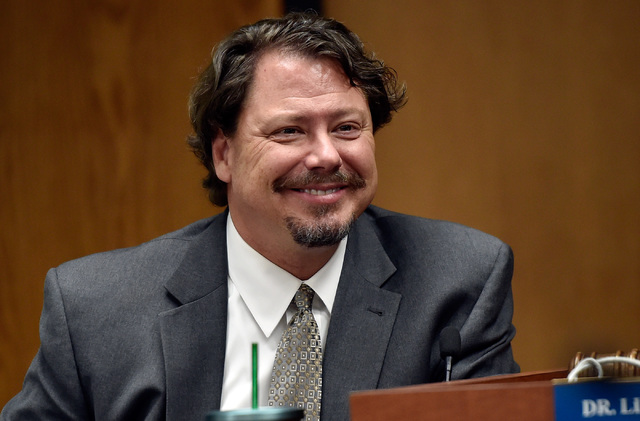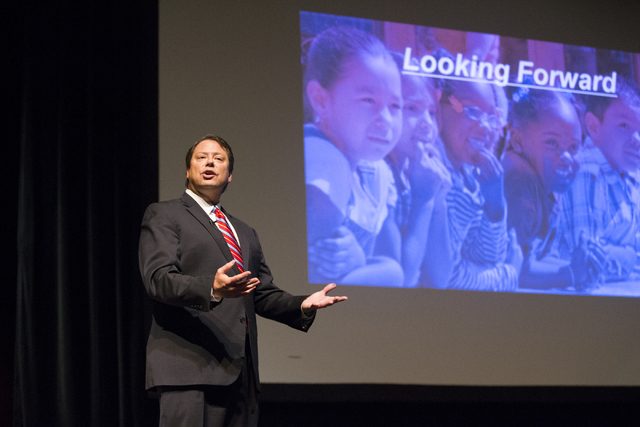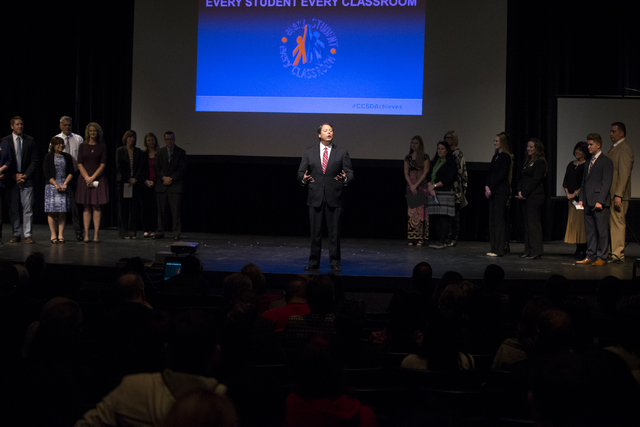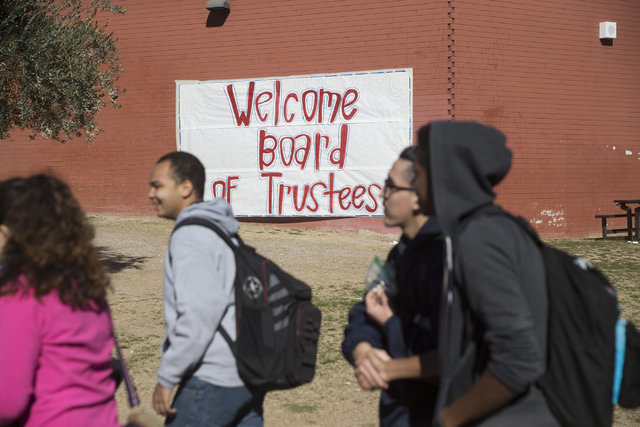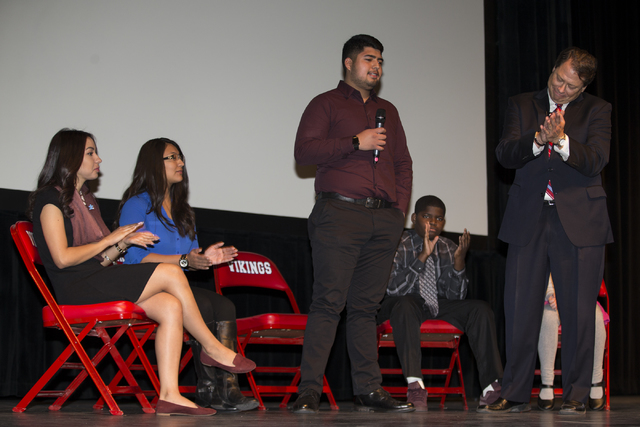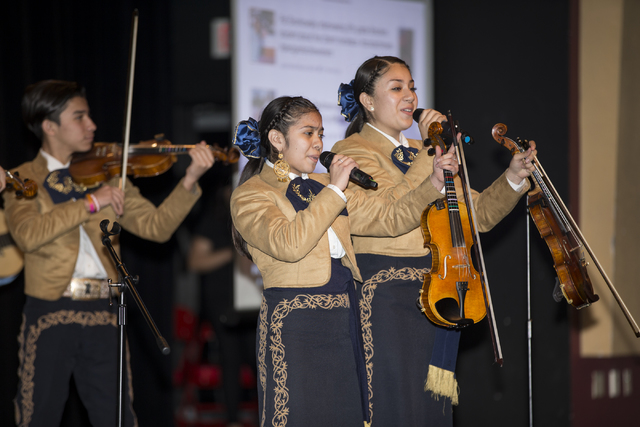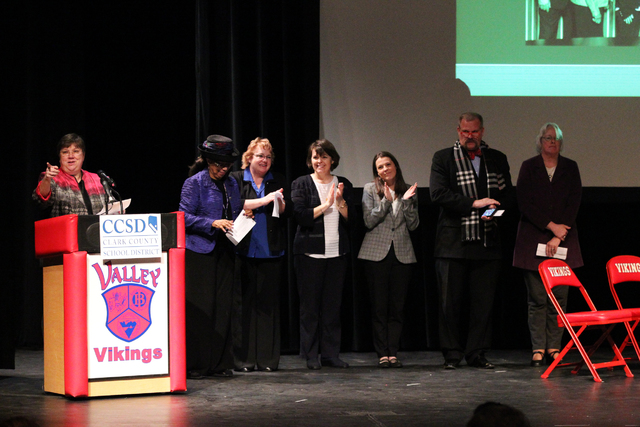 Jesus Garcia Campos received the wake-up call his junior year at Valley High School.
A teacher called him and his mother in for a conference, informing them Campos wouldn't be able to graduate on time because of poor grades. From that day, with the help of school leaders, he turned around his attitude.
"When I saw her tears that broke my heart so I had to make a change for that," he said. "I'm happy to say I'm on track to graduate now."
Campos' story was one of many shared at the annual Clark County School District State of the Schools address. Superintendent Pat Skorkowsky used student and school leaders' stories to illustrate ongoing successes and changes amid a state-mandated reorganization for 2017-18.
Representatives from Guy Elementary School talked about parent engagement, with the principal reporting more than 200 parents are trained to volunteer in the building. They can be found making copies or supervising children on the playground.
They also praised the Class DoJo app, which allows teachers and parents to communicate quickly via a smart phone.
"Gone are the days of crumpled notes that never make it home," said Debby Schmitt, a kindergarten teacher.
Bonanza High and CT Sewell Elementary representatives cited examples of parents, students and school officials working together to solve needs particular to their communities. At Bonanza, groups came together to make sure a semi-isolated part of the campus had the proper security to keep kids safe.
At Sewell, a conversation between parents and administrators led to the hiring of more support staff, who now go into classrooms and work with teachers to provide more individual attention to students.
"Ladies and gentlemen, the future of the Clark County School District is about transformation, we are in the middle of a transformation," he said.
Although district officials have repeatedly raised concerns about the reorganization — and sued the state Department of Education over some rules regulating the overhaul — Skorkowsky said school organizational teams are on track to meet the August deadline for the rollout.
Contact Meghin Delaney at 702-383-0281 or mdelaney@reviewjournal.com. Follow @MeghinDelaney on Twitter.