UNLV climbs to top in national diversity ranking
September 12, 2017 - 10:34 am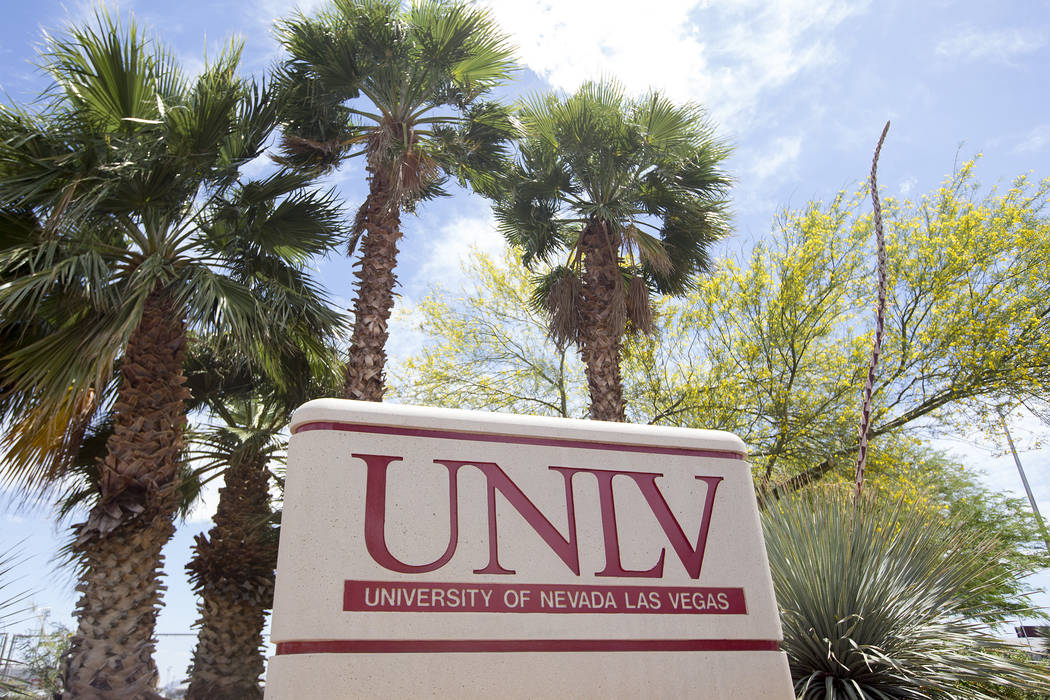 After two years in second place, UNLV is now considered one of the most diverse undergraduate campuses in the nation.
The university is in a three-way tie for first on the annual U.S. News & World Report list that ranks schools on ethnic diversity.
"The diversity of our student population represents the future of urban public research universities," UNLV President Len Jessup said in a statement. "This ranking is a reflection of the changing demographics of our state and our nation, and we're proud to be at the forefront of this change."
To develop the annual list, U.S. News factored in the proportion of minority students, excluding international students — and the overall mix of groups in each institution's student body for the 2016-17 school year. Categories included African-American, Hispanic, Native American, Asian-American, Pacific Islander, white and multiracial.
The formula produces a diversity index that ranges from 0.0 to 1.0. The closer a school's number is to 1.0, the more diverse the student population.
UNLV achieved a diversity index of 0.75, with the report noting that 29 percent of the student body is Hispanic. Andrews University in Berrien Springs, Michigan, and Rutgers University in Newark, New Jersey, are tied with UNLV.
"It shows that minority students are in an environment where they can learn and prosper," said Cedric Crear, chairman of the Cultural Diversity and Title IX Compliance Committee for the Nevada Board of Regents. "It also sets a standard that UNLV, operationally, needs to live up to the diversification of its community. There's a responsibility that goes along with that."
In 2015, UNLV became the first four-year institution in Nevada with a Hispanic enrollment rate of 25 percent, meeting the U.S. Department of Education's definition of a Hispanic Serving Institution.
Contact Natalie Bruzda at nbruzda@reviewjournal.com or 702-477-3897. Follow @NatalieBruzda on Twitter.
Ethnic diversity rankings
Diversity index .75: Andrews University, Rutgers University, UNLV
Diversity index .74: Stanford University, University of Houston
Diversity index .73: San Francisco State University, University of Hawaii, Manoa, University of San Francisco
Diversity index .72: University of California, Santa Cruz, University of Illinois, Chicago