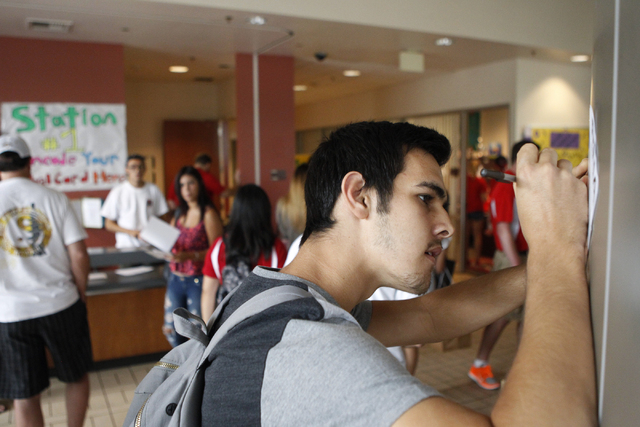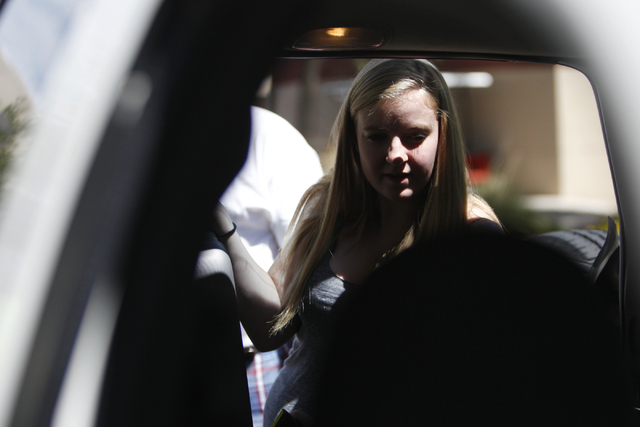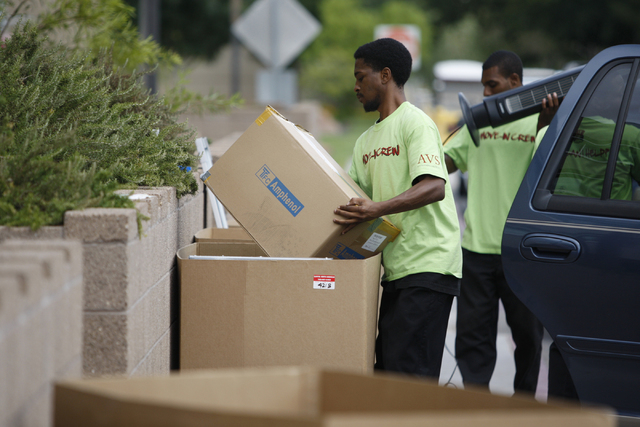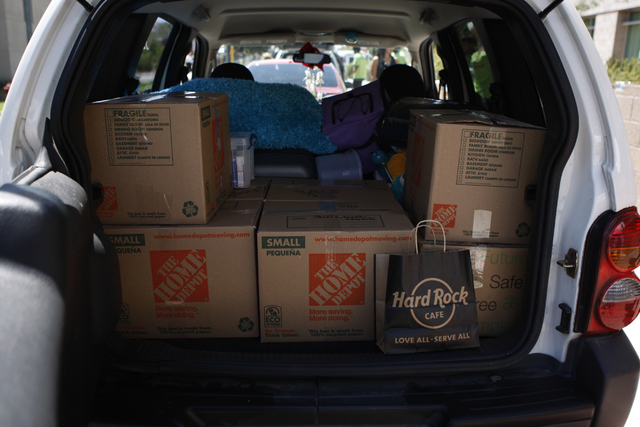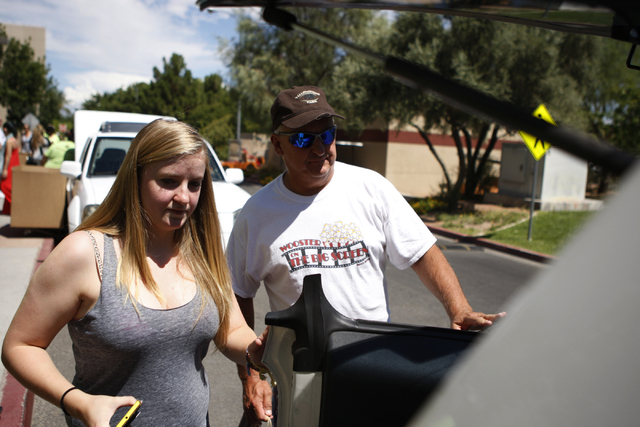 Another fall semester, another day of incoming freshman.
The residence halls of the 10-year-old Dayton Complex at University of Nevada, Las Vegas were full of boxes, moving teams and family members wishing the best of luck to their loved ones as new students spent Wednesday moving in.
The 104,000 square-foot building features themed floors such as substance-free, study intensive and single-gender. The students of Dayton also have access to game areas and cozy study rooms.
About 1,200 freshmen students are expected to live in the dormitories, the largest class to move in to the dormitories to date. The fall semester begins on Monday.