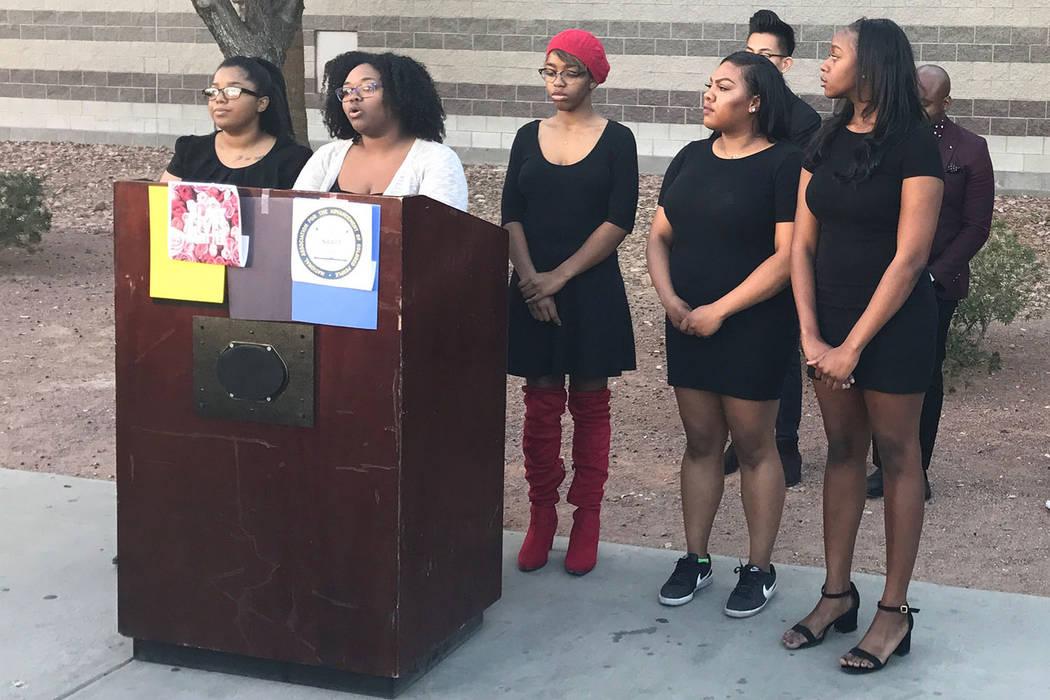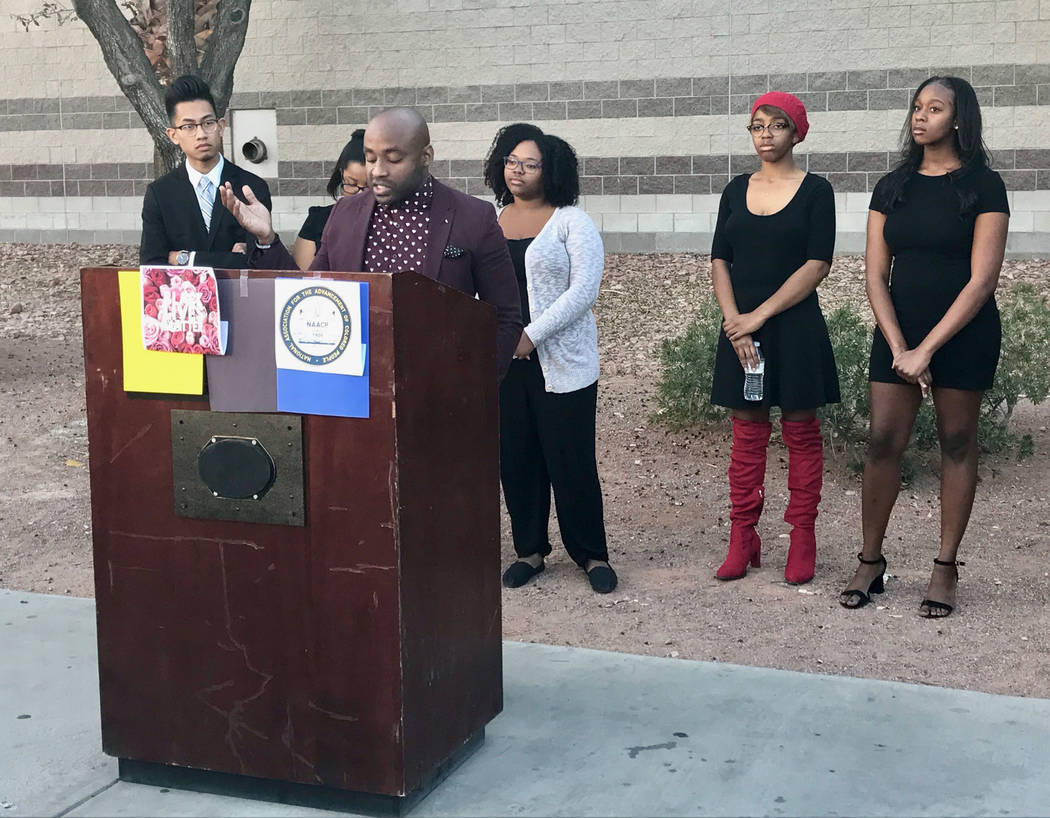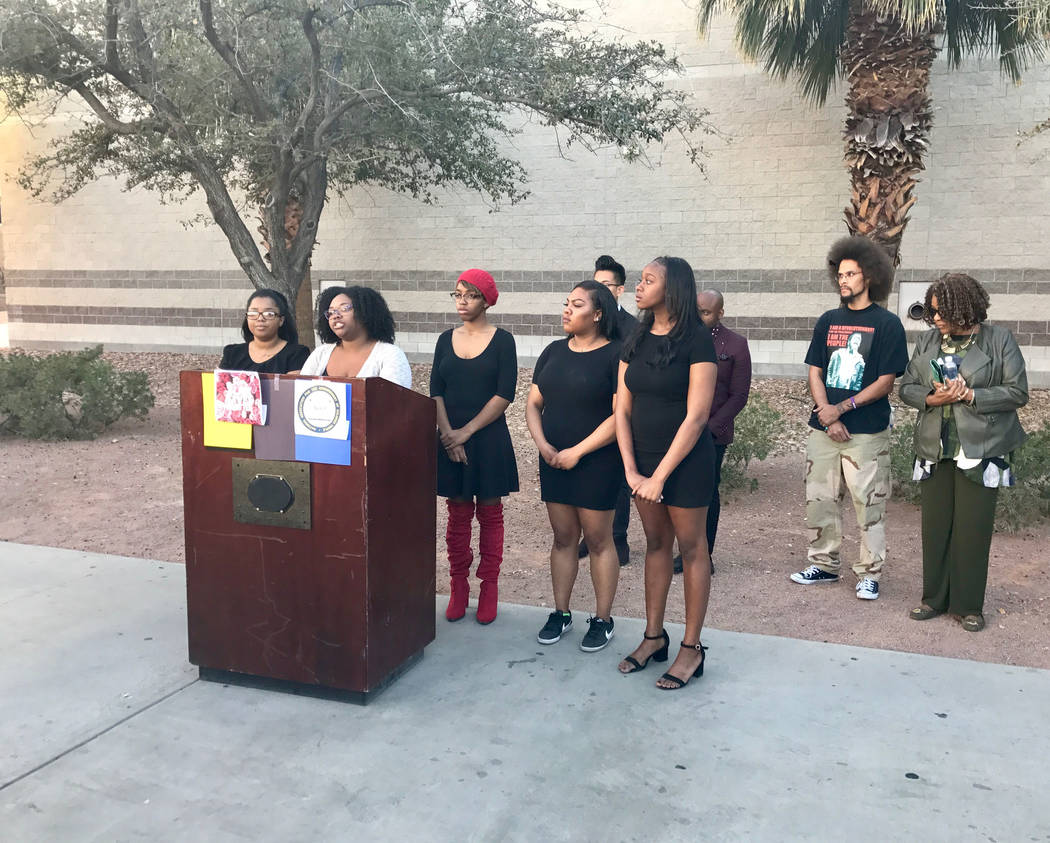 Black Lives Matter UNLV and the university's NAACP chapter are demanding a meeting with the North Las Vegas Police Department after seven officers disrupted a poetry event outside the student union on Tuesday night.
Members of the two campus organizations made the request, along with several other demands, at a press conference on Thursday afternoon, two days after seven North Las Vegas motorcycle officers drove around a pedestrian-only area of the campus where the event had been held.
"Where can we convene, and where are we safe?" said Vera Anderson, a UNLV student who won the "I Imagine" poetry competition. "The cops always tell us they are just doing their jobs, but we know that they are not doing a good job when they use scare tactics and call it training."
The officers entered campus at the conclusion of the event, when members of the two groups were dancing and cleaning up the area.
A spokeswoman for the North Las Vegas police department said Wednesday that the officers were on campus for a training exercise, which they and other jurisdictions have done for decades. She said the officers practice navigating tight turns and challenging landscape, usually during the evening to avoid being disruptive.
Javon Johnson, director of African American studies at UNLV and faculty adviser for the campus Black Lives Matter chapter, said the police presence cannot be dismissed as a "simple coincidence."
"While it may be true, that the North Las Vegas Police Department was engaging in an out-of-jurisdiction training exercise, given our political climate … it is difficult to interpret a parade of police bikes, circling an event, spearheaded by UNLV's Black Lives Matter and NAACP organizations as anything other than an attempt at intimidation."
Ashley Hamilton, president of Black Lives Matter UNLV, said several students have said they feel fearful and confused since that night.
Anderson had left before the police officers entered campus, but became unsettled when she heard the information second hand.
"It's very uncomfortable knowing that they didn't stop to talk to any of the students," Anderson said. "They didn't stop to tell them, 'We're just doing our routine training tonight.' Why wasn't that said?"
In addition to requesting a meeting with the North Las Vegas Police Department, students want an apology from the department and a meeting with upper UNLV administration as well as UNLV police.
Contact Natalie Bruzda at nbruzda@reviewjournal.com or 702-477-3897. Follow @NatalieBruzda on Twitter.