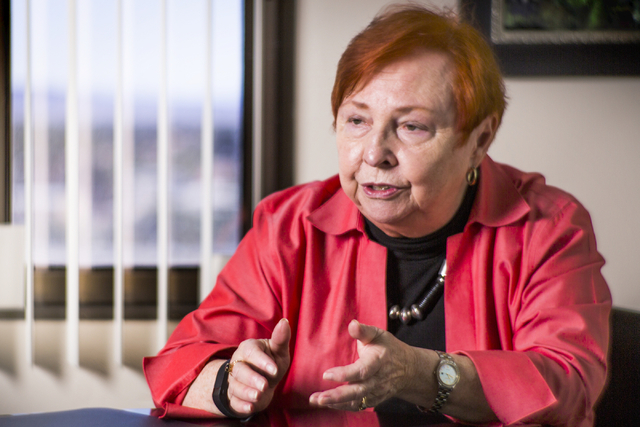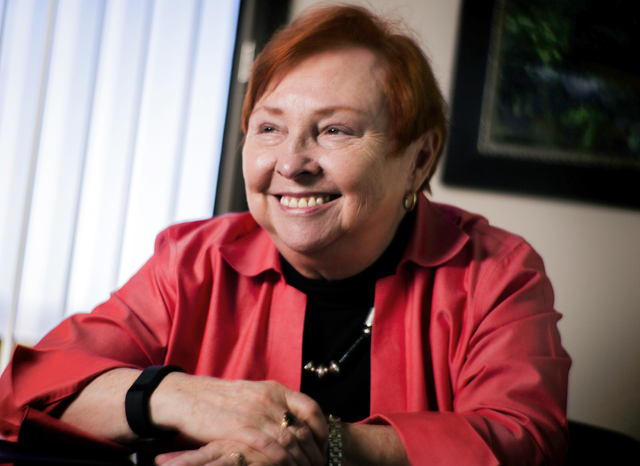 UNLV's budding medical school is closer to getting a home in the the heart of the Las Vegas Valley.
The Clark County Commission on Tuesday voted unanimously in favor of a plan giving UNLV nine acres at 625 Shadow Lane, where it aims to build a medical school and partner with nearby University Medical Center to develop training programs for fledgling health care employees. The decision kicks off a series of public meetings that are expected to lead to a final commission vote June 21.
Dr. Barbara Atkinson, the medical school's founding dean, expects to welcome the program's first class next year inside a renovated section of UNLV's dental school while its permanent digs facilities are constructed.
"It's exciting to think we're closer to getting a building," Atkinson said. "This was a good day."
School administrators plan to demolish a facility at the site that once housed the Southern Nevada Health District, which debuted a new home this year inside a former Target store about 3 miles away at 280 S. Decatur Blvd.
Gerry Bomotti, UNLV senior vice president for finance and business, said the new building could be as big as 170,000 square feet and cost about $100 million.
Tuesday's vote is the result of an agreement signed more than a year ago between the commission and the Nevada System of Higher Education, in which county officials promised to reserve the land while they consider giving it to UNLV.
"This was a complicated deal that involved multiple entities," Atkinson said. "We've already hired an architect, and soon we can put them to work."
Before UNLV can claim the land, school administrators must present the proposal again to the commission, UMC's governing board and the NSHE Board of Regents.
"It absolutely took longer than it should have," said Commissioner Lawrence Weekly, noting that political wrangling dragged out the process. "But this is another step in the right direction."
The plot is inside the Las Vegas Medical District and within walking distance of UNLV's Shadow Lane campus, which houses its dental medicine program and a facility used by nursing programs at UNLV and Nevada State College. Located about half a mile from UMC, the property sits directly across from Valley Hospital Medical Center.
"The process is hopefully coming to a closure very soon," UMC CEO Mason VanHouweling said. "Hopefully soon, we'll be having a groundbreaking for a state-of-the-art facility right here in Las Vegas."
Contact Ana Ley at aley@reviewjournal.com or 702-224-5512. Find @la__ley on Twitter.