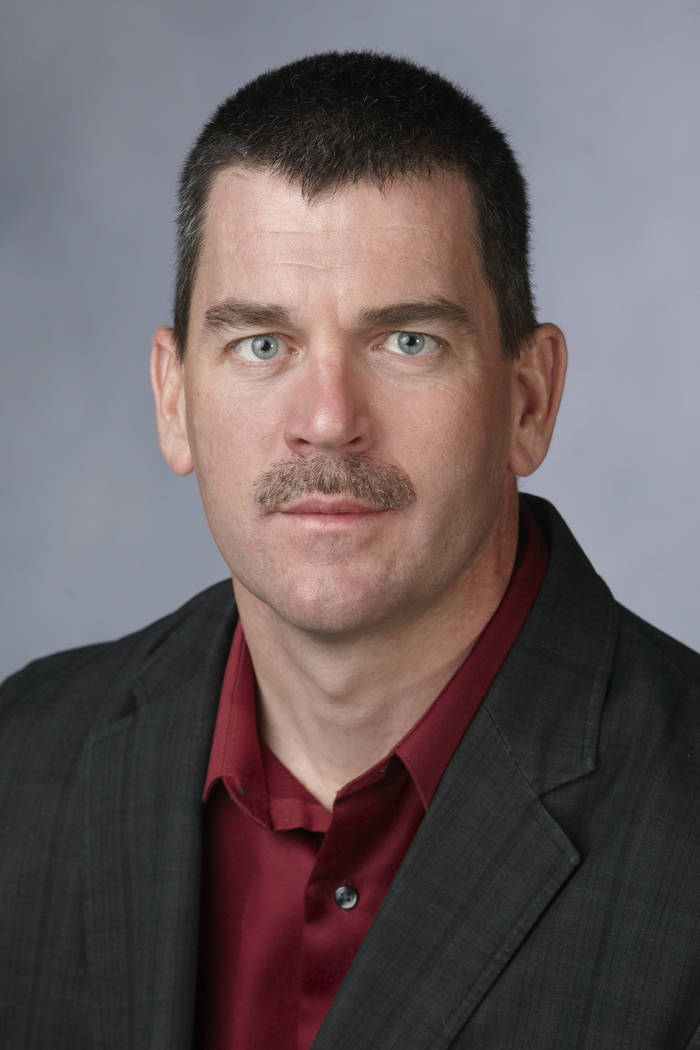 UNLV has appointed Dr. Shawn Gerstenberger as acting dean for its new School of Medicine while founding Dean Barbara Atkinson continues to recover from a July surgery.
Gerstenberger will serve in the temporary assignment in addition to his current role as dean for the School of Community Health Sciences at UNLV, a position he has held since 2013.
"He is a very successful dean, leading his college to incredible growth and achievement, and his team … already has a very close working relationship with the School of Medicine and its leadership group," UNLV President Len Jessup said Wednesday in a message to the campus community. "His selection allows for an immediate transition without spending time getting up to speed on university operations, policies and procedures."
Gerstenberger said he hopes to "bring a good spirit of collaboration" to the job and "advance the mission and vision of the school that Barbara laid forward."
The appointment comes about a month after Atkinson was hospitalized after suffering what sources told the Las Vegas Review-Journal was a ruptured intestine that triggered a serious infection. The university has only said she was recovering after undergoing surgery for a "very serious" illness.
Atkinson's health scare could not have occurred at a worse time, coming just days before she was due to welcome the medical school's charter class of 60 students.
In the email, Jessup said Atkinson continues to improve and that he has spoken with her during regular visits. According to a UNLV spokesman, Atkinson remains under a physician's care and is looking forward to transitioning to rehabilitation.
Contact Natalie Bruzda at nbruzda@reviewjournal.com or 702-477-3897. Follow @NatalieBruzda on Twitter.
Who is Dr. Shawn Gerstenberger?
Gerstenberger was instrumental in creating the School of Community Health Sciences at UNLV, which was previously the School of Public Health.
He is the founder of the Nevada Healthy Homes Partnership and has multiple collaborative grants with community partners such as the Southern Nevada Health District and the City of Henderson. He has also received grants from agencies such as the Centers for Disease Control and Prevention, U.S. Department of Housing and Urban Development, and the Environmental Protection Agency to support his work.
He received a Ph.D. in toxicology from the University of Illinois at Urbana-Champaign.