UNLV president believes school on track to be ranked among nation's elite
September 15, 2016 - 9:44 pm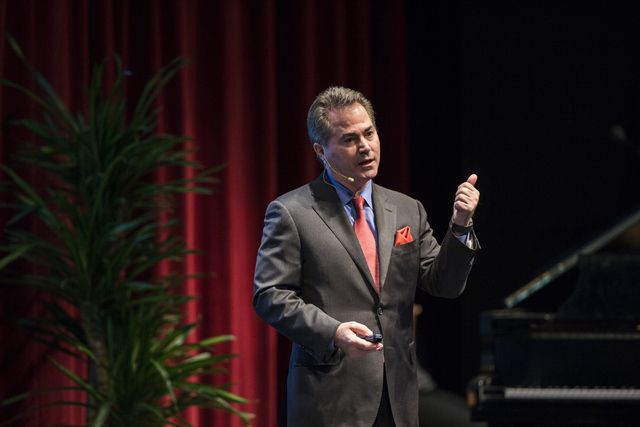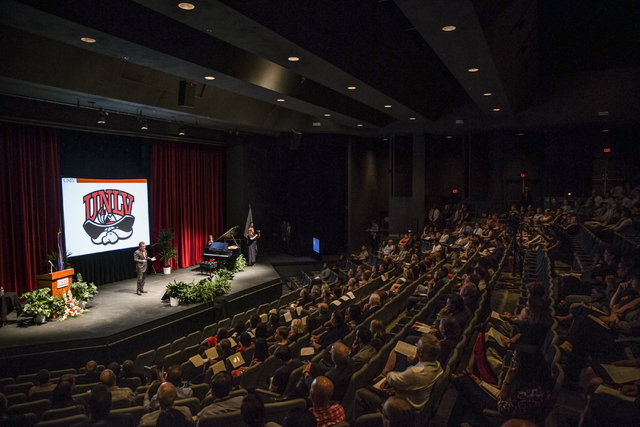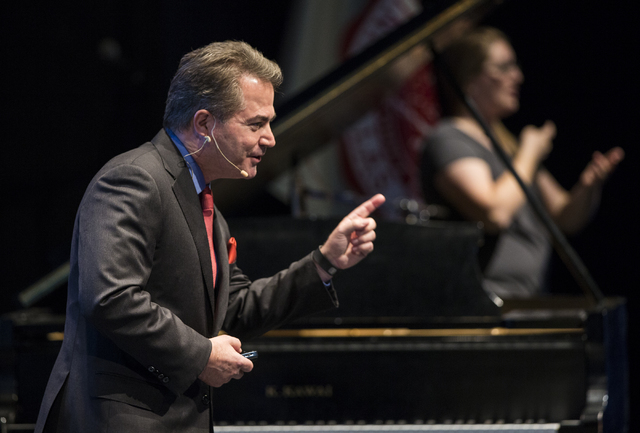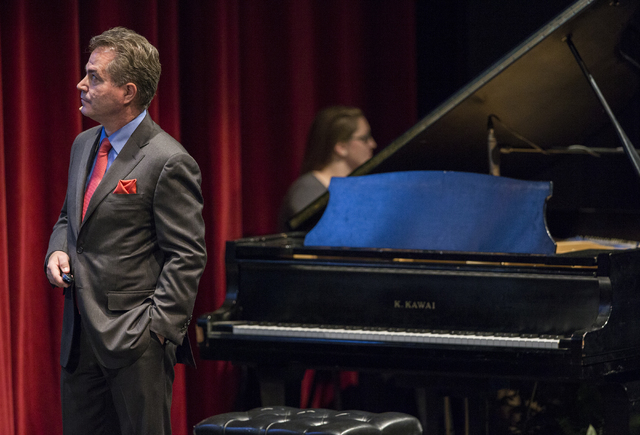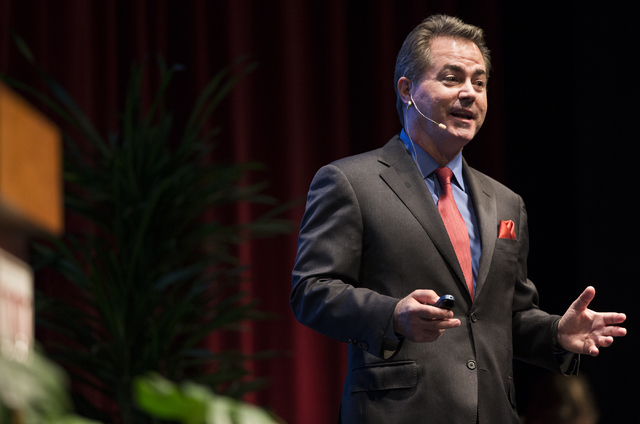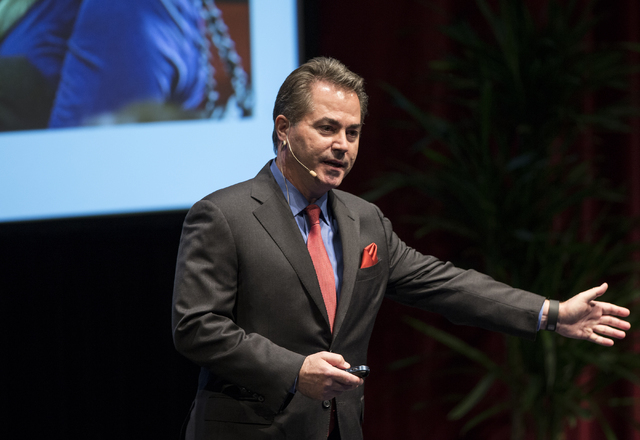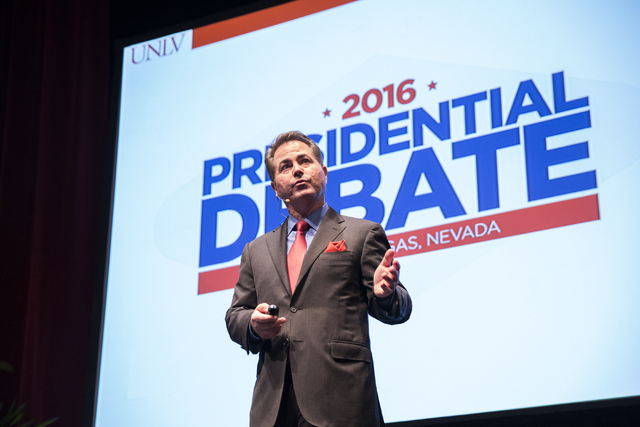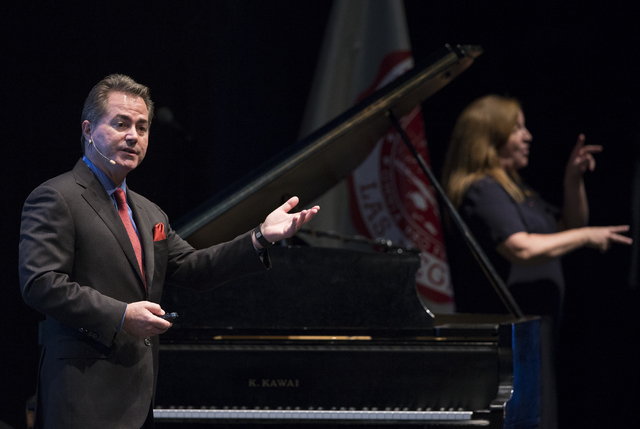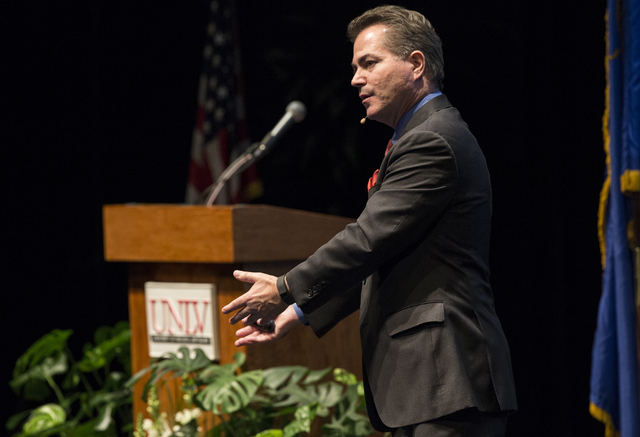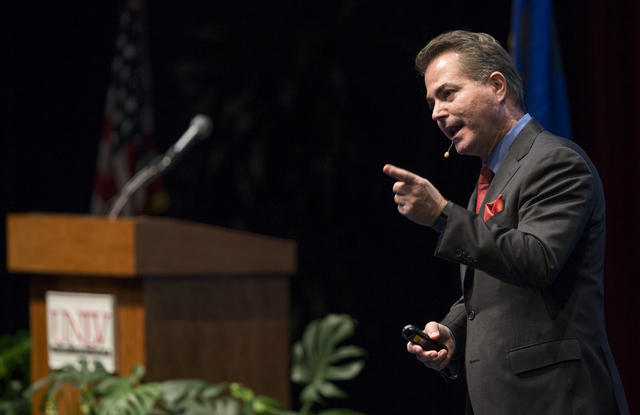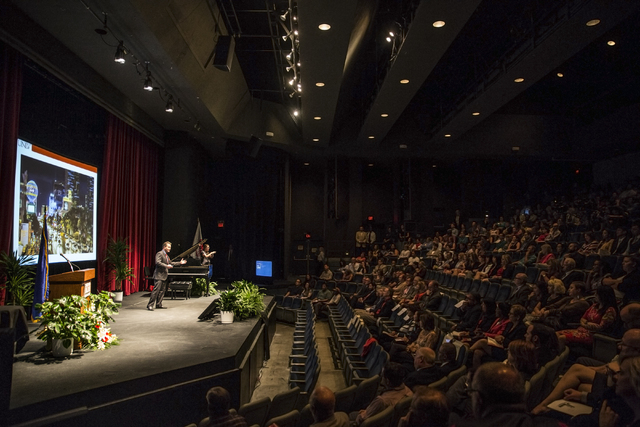 With enough determination, UNLV will soon find its place among the nation's higher education elites, President Len Jessup told an auditorium packed with hundreds of professors and students Thursday afternoon.
"It's that kind of attitude, I think, that will catapult us among the great higher ed institutions around the country," Jessup told the crowd of about 350 as he delivered the school's annual state of the university address. "You know, that means we've got to continue to work hard. We've got to be OK with change, and we're going to have to continue to work together and take calculated risks to achieve our goals."
Over two decades, a string of five presidents has aimed to boost UNLV's reputation as a research institution with hopes of bringing in more competitive students, more experienced faculty and more funding. And while UNLV faces many obstacles, Jessup said the school's risk-taking spirit and hard work will soon bring success.
The school is creating a new medical school — Jessup told the crowd he hopes it will be accredited as soon as October. And while grappling with a shrinking state budget, UNLV is also building a new student housing complex and a hospitality school facility with the help of private investors. The college has also partnered with Las Vegas Sands Corp. to bring a 65,000-seat football stadium to Clark County, a plan which cleared a key hurdle Thursday when the Southern Nevada Tourism Infrastructure Committee voted to recommend $750 million in public funding for the project.
"We have a lot going on," Jessup said, touting the school's diverse student body and its unique location, which he painted as an "emerald in the desert."
Jessup capped the hourlong speech by urging community members to invest time, effort and money in the school, noting that achieving higher research status is "not an easy path" — or a cheap one.
"I need you all — all of you in this audience, both on campus and off — I need you to continue to believe in this university and its potential," Jessup said.
Contact Ana Ley at aley@reviewjournal.com or 702-224-5512. Find @La__Ley on Twitter.
RELATED
UNLV president says university has entered 'renaissance period'