UNLV president says he's committed to job, has not applied to be president University of Arizona
February 8, 2017 - 8:28 pm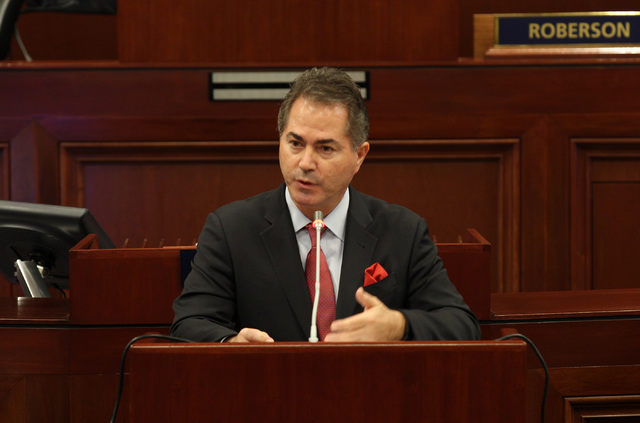 UNLV President Len Jessup said he was surprised Wednesday to read that he was on a short list of candidates to lead another university.
Jessup was so surprised that after reading an item in the Las Vegas Review-Journal's sports section, he released a statement saying he has not applied for the president's position at the University of Arizona.
"While I'm flattered to be referenced in a Las Vegas Review-Journal sports column yesterday that mentioned the current presidential vacancy at the University of Arizona, I have not applied for the position, I wasn't interviewed for it, nor am I aware of the status of the search," Jessup said in the statement.
"I remain fully committed to UNLV. My focus is on UNLV – our students, faculty, and staff – and the many initiatives we are working together on with our external partners to move the university, our community, and our state forward."
The speculation surfaced at a critical time of growth and change for UNLV. Jessup's agenda includes opening a medical school in July, hiring a new athletic director and perhaps securing a $300 million public subsidy for an on-campus football stadium.
The Arizona Board of Regents is amid change as it looks to replace President Ann Weaver Hart, who said last year that she would not seek a contract extension beyond 2018.
Jessup has served as UNLV's president for two years. He entered a five-year contract with the university in November 2014, making him the highest-paid university president in Nevada at a $525,000 annual salary, plus other benefits. He served as dean of the Eller College of Management at Arizona from 2011 to 2014.
Contact Natalie Bruzda at nbruzda@reviewjournal.com or 702-477-3897. Follow @NatalieBruzda on Twitter.