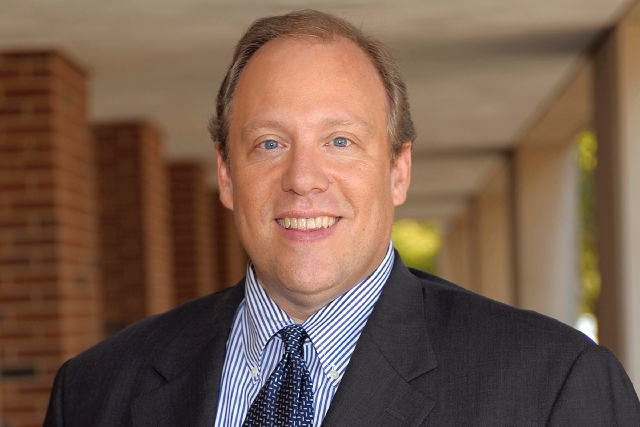 UNLV announced Thursday that it has chosen a new dean for its law school.
Daniel W. Hamilton, an associate dean for faculty development and a professor at the University of Illinois College of Law, will take over as dean beginning July 1.
Hamilton replaces John Valery White, who was named UNLV's provost last year. Hamilton will be the third dean at UNLV's William S. Boyd School of Law, which opened in 1998.
Hamilton, who has degrees from Harvard University and George Washington University, specializes in American property ideology and legal and constitutional issues during the Civil War.
He leaves the University of Illinois College of Law as that school is still recovering from a scandal that broke in 2011.
The American Bar Association publicly censured and fined the college $250,000 last year for intentionally reporting and publishing false admissions data for six out of the preceding 10 years.
According to the ABA, the college intentionally reported inflated Law School Admissions test results from its incoming students. The university blamed an admissions dean, who later resigned.
The scandal was apparently the result of a strategy to improve the law school's national ranking.
"We were aware of the recent sanctions by the American Bar Association on the University of Illinois College of Law, but the positions held by Dr. Hamilton have never intersected with these issues," the university said in a written response to questions. "Dr. Hamilton brings with him an exceptional record as a scholar, teacher, and leader, and we're pleased to welcome him to UNLV and the Boyd Law School."
Hamilton will be paid an annual salary of $339,000, before a state-mandated 2.5 percent pay reduction and 2.3 percent unpaid leave reduction.
The Boyd School of Law has been among U.S. News & World Report's top 100 law schools in the nation for the last seven years. It received its highest-ever ranking this year, 68th nationally.