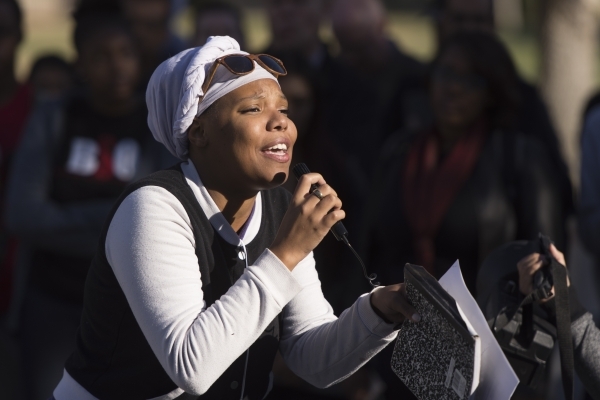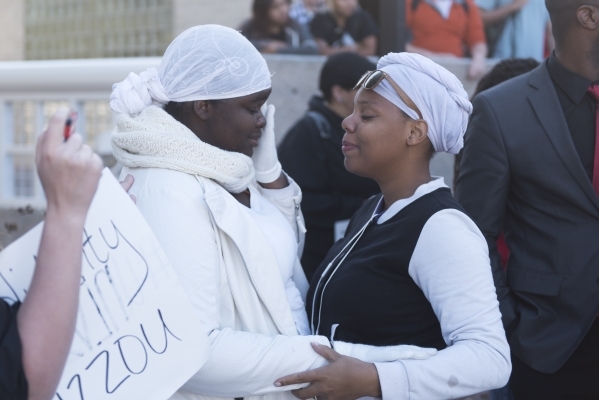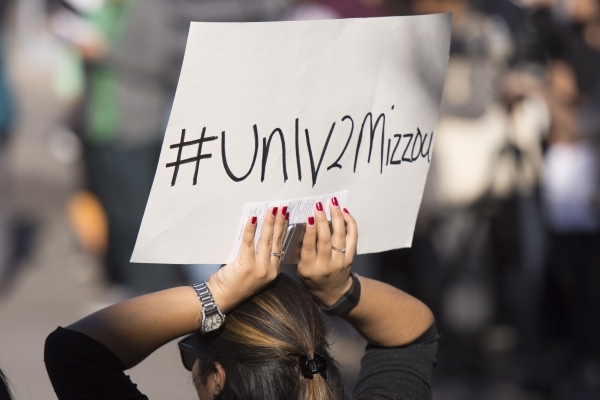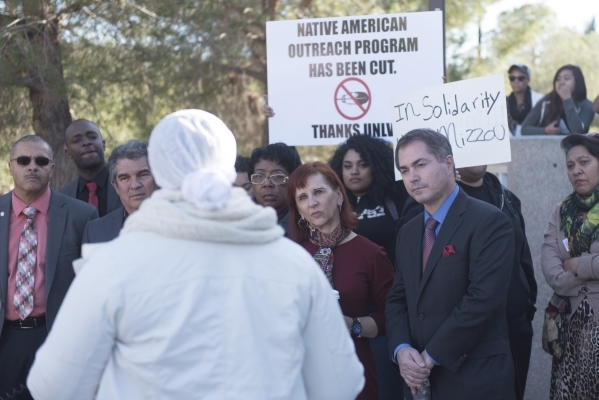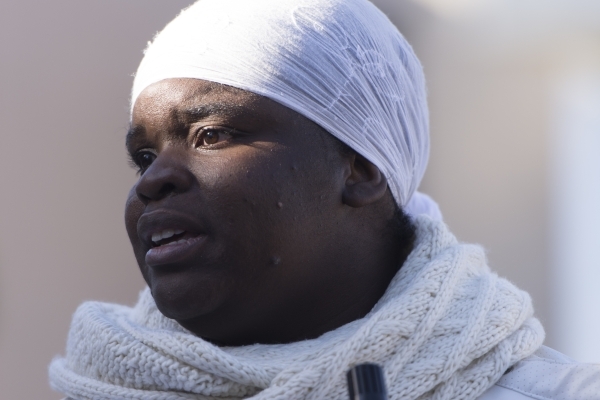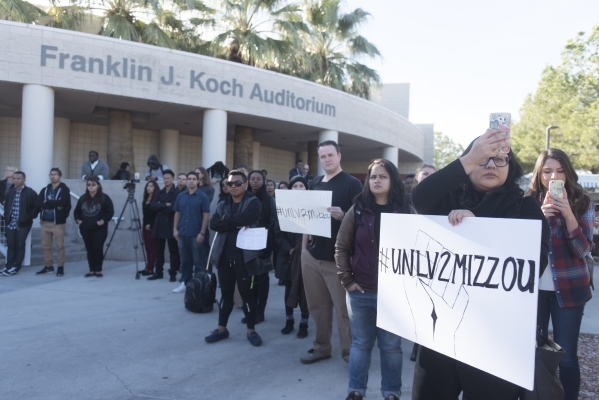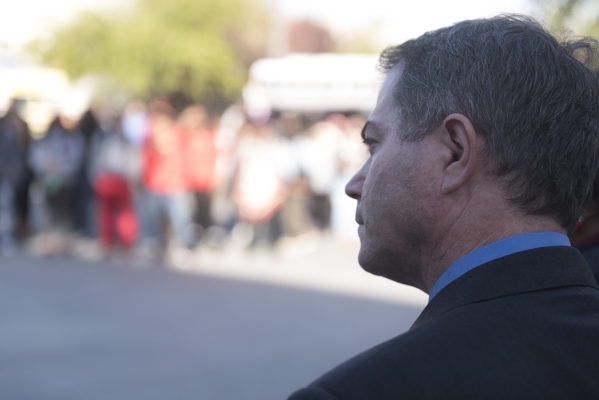 Reacting to nationwide protests on university campuses over perceived racial bias, more than 200 UNLV students and faculty gathered Tuesday to confront administrators with a litany of demands aimed at bolstering the school's multiculturalism efforts.
For nearly six hours, the demonstrators took turns airing complaints about a perceived lack of resources for minorities at UNLV and to voice support for black students at the University of Missouri — where two top leaders resigned last week following student protests over a slow response to racist incidents on campus.
"We saw stuff going on in Missouri and, as students at UNLV, we're facing similar oppressions," said Desiré Gálvez, a junior studying sociology at UNLV. "We've been talking about these issues for a long time but we haven't been unionized until now."
Their requests were broad and varied — some asked administrators to build a multicultural center, others requested more robust minority study programs and a few said they wanted better support services for disabled students.
More than half of all undergraduate students at UNLV report being part of a racial or ethnic minority. In its annual rankings of colleges and universities, U.S. News & World Report lists UNLV as one of the nation's most diverse campuses for undergraduate students — the university is tied with four other schools at second place.
A panel of school administrators listened as students addressed them during a three-hour rally along a main corridor near UNLV's Lied Library, then inside a nearby auditorium where employees had arranged about 100 chairs into a circle for a free-flowing discussion.
"We want to treat your questions with full respect," said Nancy Rapoport, UNLV's acting provost. "Some of what you're asking is complex and … we want to give you full answers."
Administrators said they plan to meet again with students in the coming months to discuss the group's demands.
First-year President Len Jessup, who bore the brunt of the criticisms, apologized for "not listening enough," and vowed to address concerns raised at Tuesday's rally.
"I can assure you that we are here in all sincerity today," Jessup told the crowd. "We pride ourselves on taking action and trying to lift up all parts of the organization and make it better."
Contact Ana Ley at aley@reviewjournal.com or 702-224-5512. Find her on Twitter: @la__ley