UNLV's School of Medicine will start search for new dean
Updated February 21, 2019 - 6:29 pm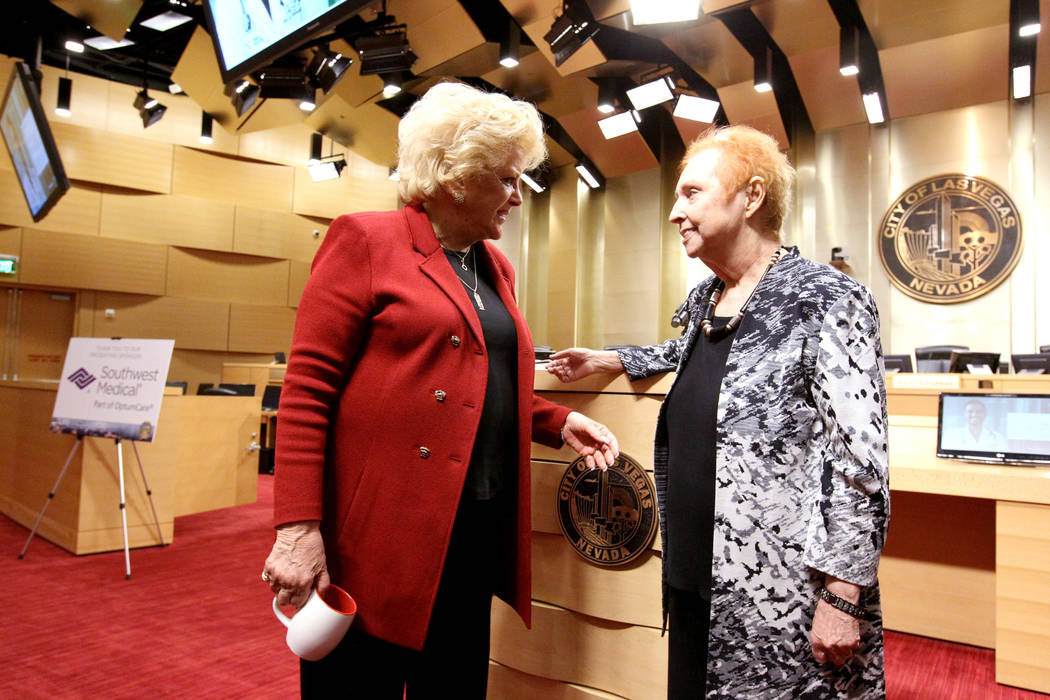 Barbara Atkinson, founding dean of UNLV's School of Medicine, announced Thursday that she intends to transition from her leadership role at the school following a national search for a replacement.
The announcement in a university news release comes at a critical time for the school — just one week before a scheduled site visit from an accrediting agency.
The school, which welcomed its first class of students in 2017, will begin the search for a new dean in July, according to the release.
Atkinson said in an interview later Thursday that she will move into a part-time external affairs role and focus on working in the community once a new dean is hired. She said she expects the search will take about a year.
"I was retired before I came here to Las Vegas and I've been here five years, so I think it's time to be looking for somebody else," Atkinson said.
She said she decided that she would establish a transition plan after an accreditation consultant asked her for one during a mock site visit three weeks ago.
UNLV President Marta Meana said laying the groundwork for an orderly transition turned out to be "good timing" for the school's accreditation process.
"Accreditation bodies want to know what you're planning for your future," she said. "Barbara thought this was a good moment to transition to an ambassadorial role for the school."
Atkinson has led the UNLV School of Medicine since its inception, serving as both planning and founding dean over the past five years, according to the news release.
"Dean Atkinson is going to be a hard act to follow, but we're looking for someone as amazing as she has been," Meana said.
After a health scare in 2017 that left her hospitalized with what the university called a "very serious" illness that required surgery, Atkinson returned to her duties four months later, on Nov. 1.
Today, with her health in order, Atkinson said she is looking forward to a part-time role that affords her more time to travel.
The school recently scrapped plans to build a $57 million health sciences library amid funding setbacks for an educational building for the medical school that would include classroom space. That came after the Engelstad Family Foundation pulled a $14 million gift to the university in March in the wake of former President Len Jessup's resignation.
Atkinson said neither her health nor funding concerns played a role in her decision to step down.
Given Las Vegas' size and the newness of the medical school, it's likely the school won't have difficulties finding a new dean despite funding challenges, said Jay Lemons, president and senior consultant at Academic Search, a higher education-focused search firm based in Washington, D.C., and a past university president.
"Within a university, there are ups and downs and challenges with funding," he said. "That's a normal part of institution life."
Atkinson said she has already spoken with out-of-state deans interested in the gig.
Atkinson has more than 40 years of experience as a physician, a researcher, an educator and a medical school administrator. She is the only woman to lead three U.S. medical schools in her career.
The school will graduate its first class in 2021.
Contact Jessie Bekker at jbekker@reviewjournal.com or 702-380-4563. Follow @jessiebekks on Twitter.