US Senate candidates Heck, Cortez Masto campaigns argue over education support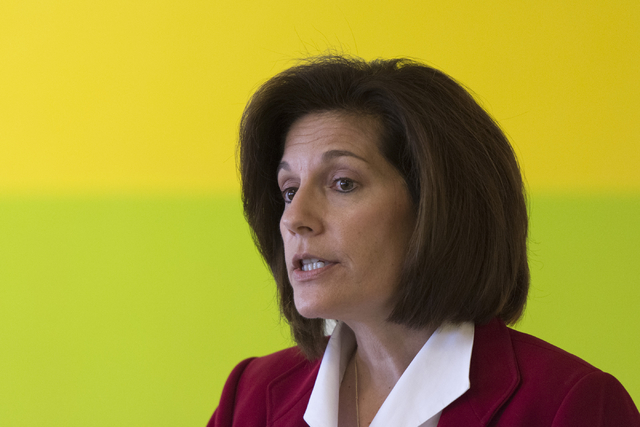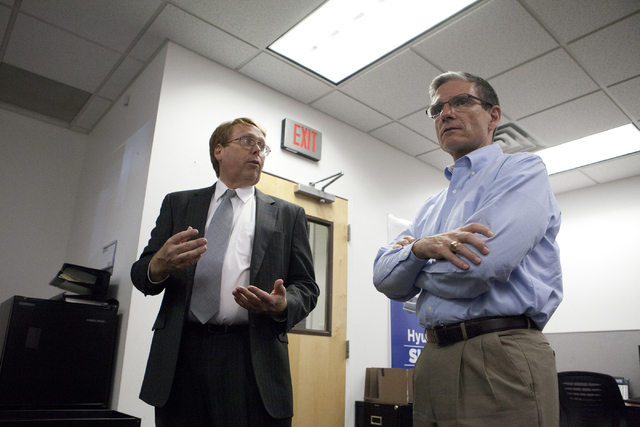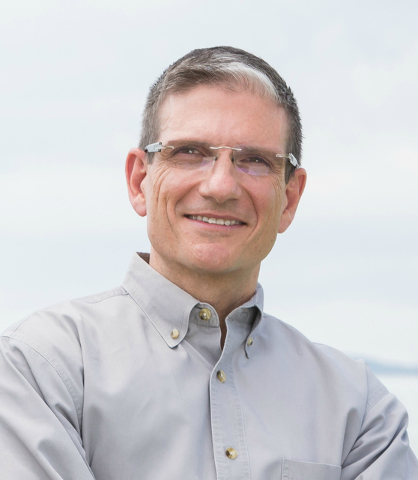 A war of words broke out last week after a group of UNLV and UNR students backed by the state Democratic Party criticized Republican Congressman and U.S. Senate candidate Joe Heck for his support of for-profit colleges and his votes to cut some student loans.
The students cited Heck's two previous House votes to eliminate mandatory funding for federal student loans and to repeal regulations that defined minimum standards on for-profit colleges to be authorized by a state.
"Congressman Heck's support for for-profit colleges — along with his votes to cut Pell Grants — makes it clear that he is more concerned with siding with the special interests and his party bosses in Washington, than supporting Nevada's current and future students," said Sarah Zukowski, spokeswoman for the Nevada State Democratic Party.
Heck campaign manager Brian Baluta pointed out that one Democratic opponent, Catherine Cortez Masto, had previously been appointed executive vice chancellor at the Nevada System of Higher Education in late 2014 after being termed out as the state attorney general. But she resigned within a semester to run for retiring U.S. Sen. Harry Reid's seat, the office Heck is also seeking. Heck, a Republican, and Cortez Masto, a Democrat, are the favorites of their respective parties in Tuesday's primary.
"That's some commitment to Nevada's students," Baluta said Thursday. "While Joe Heck, a father of three, including a current UNR student, was making college more affordable and accessible by capping student loan interest rates and streamlining the financial aid process, Catherine Cortez Masto was abusing the Nevada System of Higher Ed as her own for-profit university — enriching herself through a $215,000 taxpayer-paid job thanks to her political connections."
A spokesman for the Cortez Masto campaign fired back Friday.
"Congressman Heck is clearly trying to distract from his candidate for President, Donald Trump, attacking Judge Gonzalo Curiel's 'Mexican heritage,'" the spokesman said. "The truth is: while Governor Brian Sandoval praised Catherine's appointment to the Nevada System of Higher Education, Congressman Heck voted to cut Pell Grants for 35,000 Nevada students, voted to raise their student loan interest rates, and voted to weaken protections for students against the for-profit colleges that have donated tens of thousands of dollars to the congressman's campaign."
Contact Tatiana Villamil at lvillamil@reviewjournal.com or 702-383-0264. Find @tatianavr92 on Twitter.