Electrical short causes brief fire, evacuation at Stratosphere
November 13, 2013 - 1:24 pm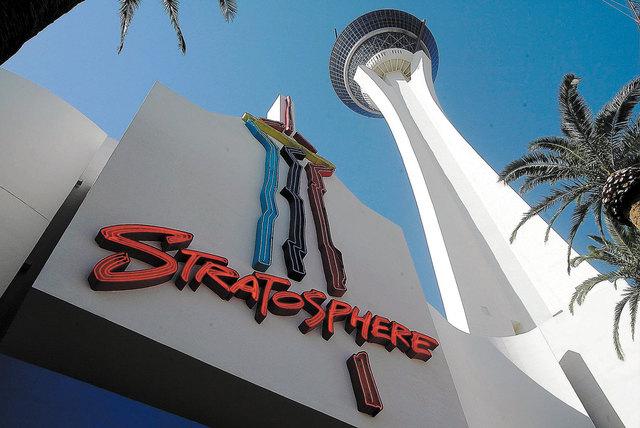 The tower of the Stratosphere was evacuated early Wednesday morning when firefighters responded to alarms.
Fire alarms went off in the tower just before the scheduled 1 a.m. nightly closure.
Maintenance workers discovered an electrical short, said Las Vegas fire spokesman Tim Szymanski. The short was near the motor that controls the tower's revolving restaurant.
Maintenance workers said they put out the fire with an extinguisher. When firefighters arrived, they confirmed there was no additional fire in the area.
No injuries were reported. People in the tower were taken to an evacuation center on lower floors, Szymanski said.
Contact reporter Annalise Porter at aporter@reviewjournal.com.