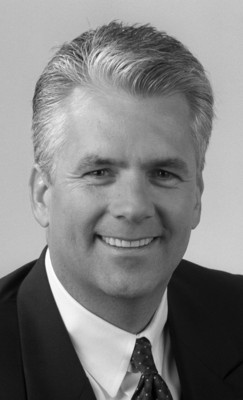 WASHINGTON — Although he is part Filipino, Sen. John Ensign on Tuesday said he has no regrets about voting against increasing federal benefits for military veterans in the Philippines who fought alongside American soldiers against the Japanese during World War II.
The Nevada Republican's paternal grandfather, whom he said he has never met but believes is still alive, was born in the Philippines and is half Filipino and half German.
That makes the senator one-eighth Filipino, but he bristled when asked if his vote last week might be considered a vote against his own people.
"I'm American. I voted for Americans. Any other questions?" Ensign said.
Ensign said he voted against a measure to spend $221 million on at least 13,000 veterans in the Philippines because he thinks the money should be spent on American veterans in the United States.
Despite opposition from Ensign and many other Republicans, the amendment passed by a vote of 56-41.
"This money would have raised their standard of living over there … even higher than the average middle class," Ensign said.
"Remember, if you're a Filipino veteran living here (in the United States), even if you're not an American citizen, you get the same benefits as everybody else."
Ensign's explanation was cold comfort to Rozita Lee, a Filipino who lives in Las Vegas and is the vice chairwoman of the National Federation of Filipino American Associations.
"At election time, he always tells us he is part Filipino," Lee said.
"Many of us feel he should not keep saying that if he cannot support this."
On the day of the vote, Lee said she urged Ensign to vote for the benefits during a Capitol Hill breakfast for Nevada constituents.
"What he told me was that Filipino men were fighting for the Philippines during World War II, not America. I was incredulous," Lee said.
"The bullets did not differentiate between Americans and Filipinos, and President (Franklin) Roosevelt promised Filipino veterans these benefits," she said.
Ensign said he did not know he was part Filipino until his paternal grandmother told him shortly before she died.
"I think I might have already been in Congress," said Ensign, who was elected to the House in 1994.
Ensign's natural father deserted the family when Ensign was 4 years old.
Ensign's mother later married casino executive Mike Ensign, whom the senator considers his real father.
Asked if his Filipino heritage is important to him, Ensign said:
"I think everybody's heritage is important to them."
Two of his aides are Filipinos and "it's kind of a neat thing to share," Ensign said.
Ensign said his Filipino aides were not bothered by his vote against increasing federal benefits for veterans living in the Philippines.
Contact Stephens Washington Bureau reporter Tony Batt at tbatt@reviewjournal .com or 202-783-1760.