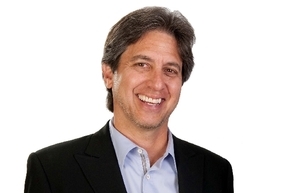 Ray Romano calls me and asks, "How's it going?"
I tell him the truth: "I'm reading Matthew McConaughey's Twitter feed. He just did a photo shoot for a new fragrance."
"Is his shirt on?" Ray asks.
That is a good question, because McConaughey enjoys running around with his shirt off.
By contrast, Romano — who performs Friday and Saturday at The Mirage — routinely wears a shirt in public.
Also unlike McConaughey, Ray doesn't tweet or sell cologne.
Ray jokes that he would consider bottling his own fragrance "if I had a better fragrance."
But he has no plans to tweet because he doesn't want to read other people's nasty comments about him.
He says it's bad enough that he reads everything that everyone posts about him in the comments sections of online reviews.
He even remembers negative comments word-for-word.
"One of the most creative tear-downs I got was when I did 'Welcome to Mooseport,' " the 2004 movie, Ray says.
"He said, 'Ray Romano is a TV vampire, and 16 millimeter (film) is his sunshine,' " Ray says and laughs. "I had to give him credit" for being funny.
As you can see, Ray Romano is sensitive.
And yet, he is a comedian. And I point out to him most comedians live off of saying negative things.
"Oh, yeah," he says. "Are you kidding? If my wife was nice to me, I'd have no act. If everything was positive, and I had nothing to complain about, I'd have no act at all."
Anyway, Ray gives me a bunch of other reasons he is staying off Twitter.
For one thing, "it's hard enough to come up with funny stuff for my act. It's too much pressure to be funny all the time," he says.
"Here's what I'd be tweeting: 'Doing the same old crap as yesterday. But now I'm older.' "
For another thing, Ray doesn't want to accidentally post something online that turns off a bunch of people.
"I'm constantly worried about saying the wrong thing — even though I'm not controversial," he says. "I'm constantly afraid of sabotaging what little of a career I have left."
And for another thing: He doesn't want strangers to use Twitter to invite him to do fun stuff.
"People start contacting you: 'Hey Ray, let's hook up and go to this and that. I'm the guy from here.' Oh no! Now what do I say?"
But his main thing keeping him off of Twitter is the negative-feedback thing, I think.
For instance, Ray has been very popular on NBC's "Parenthood." But his character left the show. Many TV reviewers want Ray to return to the show. And Ray wants that too. It should be easy to make happen, he says.
"If we can think of some creative way, I would love to," he says. "I just don't want to do the same story again. But I would definitely do it. It was fun."
But Ray made the mistake of going online, where he discovered that viewers were waging a "Parenthood" war between him and actor Jason Ritter, because Ray and Ritter were in a love triangle with Lauren Graham's character.
"For every person who liked me on it, there was someone who said, 'Get rid of him,' because there was kind of a battle, a triangle there," Ray says.
"There were a lot of Team Jason Ritters — and understandably so. I don't need to compete with a 30-year-old" in an online romance contest, he says. "I'll tell you that much."
Doug Elfman's column appears Mondays, Tuesdays, Thursdays and Saturdays. He also writes for Neon on Fridays. Email him at delfman@reviewjournal.com. He blogs at reviewjournal.com/elfman.