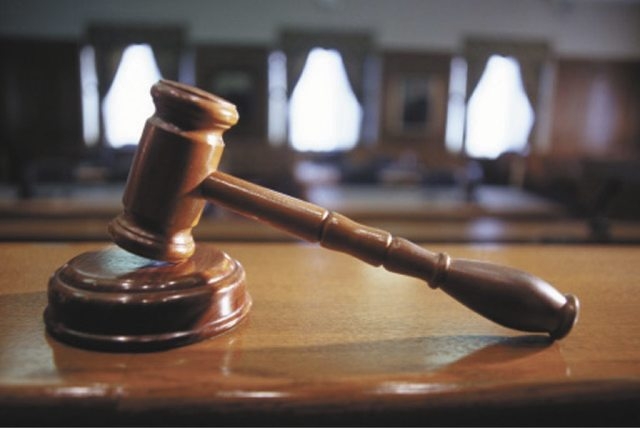 CARSON CITY — The state Supreme Court in a split decision Wednesday upheld the state Ethics Commission's censure of a former Sparks city councilman who in 2006 voted for a casino project even though his campaign manager was a consultant on the project.
The decision reversed an earlier high court decision that found the state ethics law prohibited Councilman Michael Carrigan from exercising his First Amendment rights to free speech. That decision was appealed by the Ethics Commission to the U.S. Supreme Court, which reversed the state Supreme Court and upheld the state ethics law in 2011.
Thrown back to the state Supreme Court, justices voted 5-2 to uphold the Ethics Commission's censure of Carrigan, who had voted for approval of the Lazy 8 Casino in a land use matter. His campaign manager and friend, Carlos Vasquez, was receiving a $10,000-a-month retainer from the planned casino's developer, Reno lawyer Harvey Whittemore.
Whittemore, a longtime legislative lobbyist, recently was sentenced to two years in prison for violating federal campaign contribution laws in an un­related case.
The ethics law requires officials not to vote on matters that "a reasonable person" would believe compromised their ability to vote objectively.
Caren Cafferata-Jenkins, the executive director of the Ethics Commission, was pleased with the decision, although noting it was anti-climactic compared to the U.S. Supreme Court decision in April 2011 upholding ethics law.
She pointed out, however, that Carrigan still could appeal the latest decision to the 9th U.S. Circuit Court of Appeals. Cafferata-Jenkins also noted that Carrigan had brought up matters in his appeal to the state Supreme Court that he did not originally mention that justices dismissed as not having merit.
In the decision by Chief Justice Kris Pickering, justices noted Vasquez helped Carrigan get elected three times and was "a close personal friend, confidant and (his) campaign manager."
Carrigan, however, told the Ethics Commission that the Sparks city attorney "advised him that his relationship with Vasquez did not create a disqualifying conflict of interest because he, Carrigan, did not personally stand to reap financial gain or loss from the Lazy 8 project," according to the decision.
At the time Vasquez was lobbying the Sparks City Council for the casino project, he was "simultaneously serving as Carrigan's campaign manager free of charge and placing media ads for Carrigan at cost," according to the decision.
Pickering also wrote that Carrigan could have secured an advisory opinion on whether he should vote from the Ethics Commission "but chose not to."
While the Ethics Commission censured Carrigan, it did not impose a civil penalty or fine because his violation was deemed not willful.
In a dissent, Justices Michael Douglas and Michael Cherry noted that because Carrigan's actions had been deemed "not willful," meaning he did not deliberately violate ethics law, then he should not have been censured in the first place.
Contact Capital Bureau Chief Ed Vogel at evogel@reviewjournal.com or 775-687-3901. Follow him on Twitter @edison vogel.