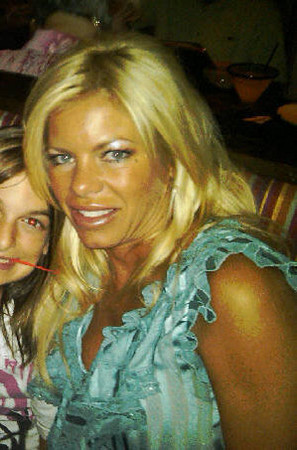 The former Tao nightclub VIP hostess who is at the epicenter of the Tiger Woods firestorm is attacking the credibility of a local woman who made the accusations in the National Enquirer.
Rachel Uchitel, in her first extensive interview since being romantically linked to Woods last week, told the New York Post that a Las Vegas woman who sold her story to the Enquirer is "a train wreck."
In the interview, Uchitel said she was recently in Spain with a group that included a couple of Las Vegas women who overheard a telephone conversation about Woods and mistakenly assumed, said Uchitel, that she was "having some big, lurid affair" with him.
Uchitel was part of the team that opened Tao in September 2005. She returned to New York City about a year and a half later.
One of the Las Vegas women on the trip to Spain, who went to the Enquirer, has been identified by the tabloid as Ashley Hollingsworth Samson, a transplanted Floridian thought to be in her late 30s.
Calls to Hollingsworth Samson were not returned Tuesday.
Uchitel said the two Las Vegas women on the trip to Spain were paid $25,000 each by the Enquirer. Both passed lie detector tests, according to the tabloid.
One of the two Las Vegas women, said Uchitel, "conducted herself in a manner that was so embarrassing that the trip ended after a day. It was a total nightmare. I saw her again last week in Vegas. I was embarrassed by her behavior. She fell down the stairs at the restaurant because she was so wasted. She's a train wreck."
A source said Hollingsworth Samson, who was married about a year ago, recently split from her husband, Matt Samson. She only recently started going by his last name, the source said, which might explain part of the reason why Uchitel was quoted as saying, "I'm not friends with Ashley Simpson or whatever her name is."
Vegas Confidential also learned that Hollingsworth Samson got into a name-calling spat last week with Lia Neil, the wife of Mötley Crüe frontman Vince Neil.
"She's a trip, a total party girl," the source said.
In her interview, Uchitel acknowledged she was in Melbourne last month at the same time Woods was there for a tournament, but she told the Post she was there with friends "who were there for a number of different reasons and had nothing to do with Tiger Woods."
Uchitel insists she has met Woods only twice. "He came in to the Griffin (the Meatpacking District nightclub where she worked as a VIP hostess) in the summer. As usual in my job, I got a call from a promoter that he's coming in. I went outside and brought him and his entire group in, walked them upstairs, introduced him to his waitress."
While in Spain, she got a call from someone who identified himself as a friend of Woods, who was in Las Vegas and ran into a table reservation issue and crowd control problem at a club.
The caller wanted Uchitel to fix the problem. She told the Post she was on the telephone for four hours trying to resolve it. "But it was nothing to do with me knowing him, about me having sex with him, text messaging him, sexy text messages — the whole thing is ridiculous. I mean, he loves me? It's hurtful to his wife."
In another Woods-related development, US magazine reported Tuesday that a San Diego woman claims she began a lengthy affair with the golfing legend after meeting him in Las Vegas in April 2007.
Jaimee Grubbs, a cocktail waitress who was 21 at the time, told the magazine she has more than 300 text messages from Woods and a voicemail sent Nov. 24, in which Woods suggested his wife suspected the alleged affair. Woods married Elin Nordegren in 2004.
THE PUNCH LINE
"Now there's going to be a movie made about it. It's going to be called, 'Crouching Tiger, Crunching Escalade.'" — Jay Leno
Norm Clarke can be reached at (702) 383-0244 or norm@reviewjournal.com. Find additional sightings and more online at www.normclarke.com.