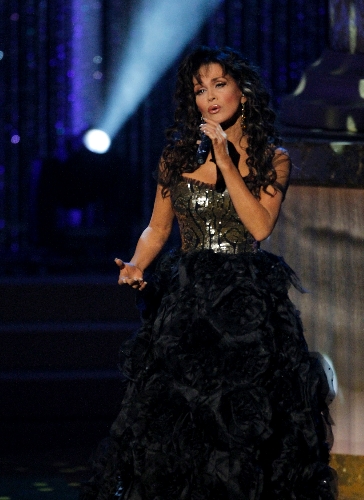 As one of the world's biggest sports bettors, Las Vegan Bill Walters has won $400,000 on a single hole of golf and $3.5 million on a Super Bowl. An oddsmaker's nightmare, he has been known to get in-game injury reports from insiders and bet accordingly before the second half kickoff.
He has parlayed his legendary preparation into seven homes, a $20 million private jet and ownership in three golf courses.
Walters, 64, is being featured on "60 Minutes" on Sunday in a segment with CBS News correspondent Lara Logan.
He's on a roll: Later this year he's coming out with his first book. It's titled "Gambler."
A "60 Minutes" camera crew followed him around Las Vegas last month, shooting footage at his exotic Bali Hai golf course and at his office.
I'm told Walters was betting $5,000 a hole with Gene McCarlie. With side action, Walters was up $17,000 after three holes.
The day before the golf shoot, he told Logan, "I had a pretty bad day. … I lost $257,200. I could lose again today. … I've had losing weeks … losing months … (but) never a losing year."
He told Logan he bets tens of millions a year on sports.
THE SCENE AND HEARD
Get-well wishes to pillar-of-the-community Larry Ruvo, senior managing director of Southern Wine and Spirits of Nevada. A hit-and-run skiing mishap wrecked his shoulder. …
Flamingo headliner Marie Osmond is lending her name and support to a run for the Make-a-Wish Foundation. The Marie Osmond Presents Kendall Tenney's 10th Annual Run for a Wish is Feb. 5 at Town Square, with 8,000 participants expected.
Information: www.runforawish.org.
Said Tenney: "Marie called out of the blue and offered her help. Of course, we were all ecstatic."
MAY I RECOMMEND …
For the first time in six years, the Miss America Pageant resurrects its Show Us Your Shoes parade today at noon at the Arc de Triomphe circle at Paris Las Vegas. The 53 contestants will wear themed shoes that symbolize their homes. It's the first of two public pageant events today: At 3 p.m. 46 former Miss America winners will gather for a historic group shot in the "Peepshow" theater at Planet Hollywood Resort, site of Saturday's finals from 6-8 p.m. (the West Coast tape delay begins at 9 p.m. on ABC affiliate KTNV-TV, Channel 13)
SIGHTINGS
James Gandolfini of "The Sopranos," dining at Spago (Caesars Palace) on Wednesday.
THE PUNCH LINE
"America's first gay history museum will open in San Francisco. In San Francisco, of all places? Really?" — Craig Ferguson
Norm Clarke can be reached at (702) 383-0244 or norm@reviewjournal.com. Find additional sightings and more online at www.normclarke.com.