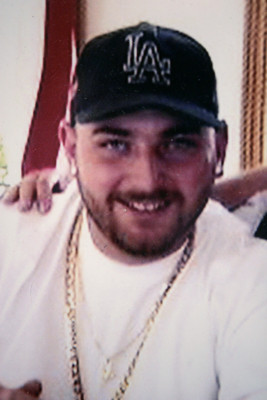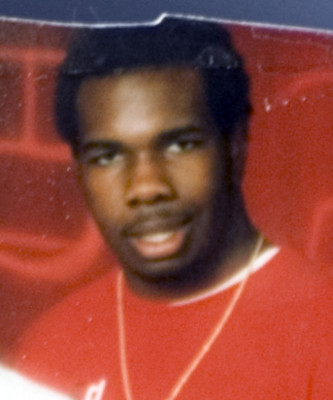 There are a few hard truths in the neighborhoods near Martin Luther King and Lake Mead boulevards.
People who snitch can get killed. And police rarely solve gang-related murders.
Raymona Williams knows these truths all too well.
Until last year, Williams was the mother of seven children. But on Sept. 29, 2006, she lost her 18-year-old son, Marcus "Marty" Williams, to a drive-by shooting conducted in broad daylight. Her 16-year-old son, Joe, was wounded in the arm in the Doolittle Avenue shooting.
At first, it seemed the case would be simple to solve. There were a handful of witnesses who recognized the vehicle. Joe even knew who the shooters were.
But then the reality of the neighborhood set in.
No one would cooperate with police. Not even Joe.
"I tried to let him know that his brother needed to rest in peace," Raymona Williams said.
She didn't press Joe too hard. She knew that helping authorities might put him in harm's way.
Williams, a customer service representative for a utility company, speaks softly about her dead son. Marty was outgoing, she says. He loved football and basketball.
He wasn't an angel, but she doubts he was a gang member as police have claimed.
As the months dragged on after Marty's shooting, she suspected her son's killers would never be arrested. She felt the police weren't paying attention to the case. Witnesses weren't coming forward to identify the suspects.
As for Joe, he still wasn't helping police.
"I was like, it's over. Let it go," she said.
Then about six months ago, Williams got a knock on her door. It was a young black man, she recalls. He introduced himself as Andre Carter, a detective with the Metropolitan Police Department.
He said he was going to help bring her son's killers to justice.
FOUR-PERSON TEAM
Carter had worked for 15 years in the neighborhood in which Marty was killed. He'd also worked with the police gang unit.
Now he was part of a four-person team dedicated to solving gang-related killings in a mostly poor area known as West Las Vegas. Members of the Homicide Task Force are familiar with the area and have experience investigating gang crimes, homicides or other violent crimes.
Working with Carter are officer Richard Hall and Detective David Culver. Hall, a seven-year veteran with Las Vegas police, had investigated gang crimes for the Bolden Area Command, which serves West Las Vegas. Culver had worked as a detective in the Metropolitan Police Department's violent crimes unit before moving to the homicide unit in June.
The squad is the brainchild of Las Vegas police Lt. Lew Roberts, the fourth and supervising member of the task force. He has been overseeing homicide investigations for about two years. Before that, he spent eight years investigating gang crimes.
According to Roberts, police were seeing too many gang-related homicides go unsolved in West Las Vegas, an area generally bordered by Carey Avenue on the north, Bonanza Road on the south, Interstate 15 on the east and Rancho Drive on the west.
Unlike regular homicide detectives, who are constantly assigned new cases, the task force members were told they had nine unsolved gang-related slayings to which they would stay dedicated.
That approach allows members of the squad to spend the significant amount of time needed to build relationships of trust with potential witnesses in the community.
"Sometimes people in the community tend to feel that these gang shootings are just another shooting that no one cares about," Hall said. "The whole thing we've been successful at is having the community trust us and believe that we really care."
The unit, which formed in February, has solved two cases so far.
Gang killings are notoriously difficult to solve. Witnesses, and even victims, rarely cooperate with police out of fear of retribution or being labeled a snitch. The slayings are particularly problematic for police; one gang killing can set off a chain reaction of retaliation.
Ultimately, police hope to convince witnesses that if they testify, they will be safe from retaliation. In rare cases, authorities will put people in a witness protection program and help them relocate out of the neighborhoods where they are targets for gang members who want to quiet them.
But getting people to testify remains a huge roadblock.
"I never had a problem with getting a person to tell me what happened. The problem comes in trying to convince them to become a part of the legal system," Carter said.
three arrested
Carter quickly won over Raymona Williams.
He seemed genuinely interested in her life and in arresting whoever killed her son, Williams said. Carter invited her and her husband to visit him at the police station. He called again and again, and gave her family frequent updates about the investigation.
Last summer, Williams joined Carter and other police officers in going door to door in the neighborhood, passing out fliers advertising a $2,000 reward for information leading to the arrest and conviction of whoever killed Marty.
"He acted like it wasn't just another gang shooting," she said.
During that time, Carter also was working on Joe. He went to Williams' house and to Joe's school to speak with him. Still, Carter managed to avoid badgering Joe, his mother said. He just talked to him.
Over the course of six months of talking, Carter won the teen's trust.
Joe eventually agreed to testify in front of a grand jury about the shooting.
On Aug. 14, police arrested Shaundrell Gentry, 20, Antwan "Lil' Swol" Jones, 16, and Christian "Taliban" Williams, also 16. Authorities charged each with murder with a deadly weapon, attempted murder with a deadly weapon and several other charges connected with Marty's killing.
The defendants are accused of being members of a rival gang who wanted to kill Marty, Joe and several other teens in retaliation for an earlier shooting.
Randy Pike, assistant special public defender, is representing Jones. His client has yet to enter a plea.
"We've got high hopes for a beneficial resolution for our client," he said.
Attorneys for the other defendants couldn't be reached.
BERKLEY SQUARE SHOOTINGS
With two successes, the Homicide Task Force is now focusing on the Berkley Square case, a shooting last year at a Memorial Day weekend block party that left three people dead and at least five wounded.
The victims died from bullets seemingly fired at random into the crowd of hundreds at the family-oriented event.
Police think they know who killed 24-year-old Steven "Goldie" Beck, 41-year-old Tina Robles and 24-year-old Germar Samuel, but the case is stalled.
Before the task force formed, police scoured the neighborhood near D Street and Lake Mead Boulevard looking for people willing to testify against the shooters. Investigators even have a photo of six teens they suspect were involved in the shooting. The grainy image shows them walking through the crowded block party just before the gunfire.
Roberts said the victims have his word that his task force is committed to bringing the Berkley Square killers to justice.
But so far, officers have been unable to get anyone to identify the killers and to testify in court.
"I just wish one person would come forward," said Shanna Vukasim, Beck's mother. "All I need is one."
Contact reporter David Kihara at dkihara@reviewjournal.com or (702) 383-4638.