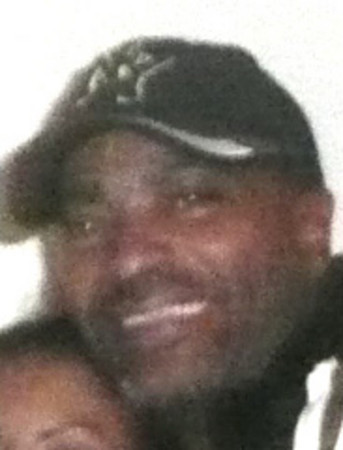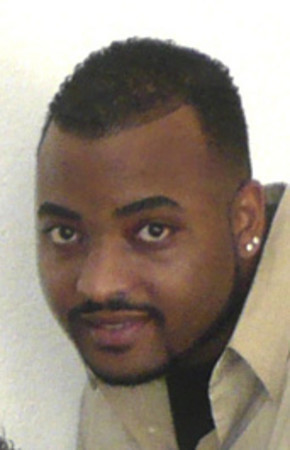 While in a vehicle stopped at a yield sign on the Summerlin Parkway exit ramp at Buffalo Drive, Devon Fishback heard his best friend's father shout directions at his son before he pulled out a gun and fired.
Fishback said 53-year-old Jerry Pough Sr.'s bipolar disorder must have "kicked in" early Sunday while he sat in the passenger seat of the Ford Expedition driven by his 31-year-old son.
Fishback heard two shots from what he thinks was a .25-caliber pistol Pough Sr. used to fire two point-blank shots into the side of his son's head.
"When I heard the shots, I jumped up," Fishback said. "His head was down. He looked dead to me. I didn't have time to ask him, 'Are you OK?'
"I thought he was going to shoot me next."
Fishback and a female passenger fled the car and sprinted a short distance to a 7-Eleven on the corner of Buffalo Drive and Washington Avenue. The woman called 911.
Fishback said he saw the Expedition head south in what seemed to be less than a minute later.
About 2:30 a.m., Las Vegas police found the body of Jerry Pough Jr. inside the Expedition, which was parked in his home's driveway, at 7745 Cherry River Drive, near Buffalo and Alta drives.
According to a police report, Pough Jr. was declared dead at University Medical Center. An arrest warrant has been issued for the father, but as of Monday evening, police had not announced an arrest.
Police said Pough Sr. suffers from schizophrenia and bipolar disorder. They said the shooting happened after Pough Sr. told his son he wanted to be taken to his car, which was parked at his son's house. Pough Jr. instead began driving north on Buffalo, toward the 7-Eleven.
Fishback affirmed the police account of the motive behind the shooting.
Fishback and the victim's wife of 10 years, Seila Lim-Pough, said they thought the father drove his son's vehicle to their house.
Lim-Pough said her father-in-law drove back to their house, opened the garage, which had his rental car parked inside, and drove off.
"Right now I have no feelings for the man," Lim-Pough said of her father-in-law. "He ruined my life. He took away the father of my kids. Whatever happens to him, if it's the worst, he deserves it."
The couple had two sons, ages 3 and 8.
Sunday's slaying followed what appeared to be happy moments between the father and son.
Lim-Pough said she last saw her husband about 7 p.m. Saturday. He told her he was going out with his dad.
Lim-Pough said Pough Sr. lives in Oakland, Calif. The elder Pough didn't have a job but lived off his Veteran Affairs benefits from his time in the Marines.
She said that Pough Jr. had an amicable relationship with his dad, but that at times, there was friction because of his father's mental conditions.
According to an arrest warrant for Pough Sr., the father, his son and Fishback watched at a convenience store in the central valley the boxing match between Floyd Mayweather Jr. and Juan Manuel Marquez.
Police said the men then went to Davey's Locker, a bar in the area of Maryland Parkway and Desert Inn Road. The men shot pool at the bar, Fishback said.
Fishback said that although they had been drinking before the shooting, none of them was drunk. He said he didn't think alcohol played a role in the slaying.
Police said that after leaving the bar, the men picked up Shemeka Turner, a woman Fishback said is like a sister to him.
The police report said Pough Sr. believes people are trying to kill him or follow him. According to the report, Pough Sr. always travels with camping gear, an AK-47 rifle, a MAC-10 and other weapons.
Lim-Pough said her husband worked as a music producer, focusing on R&B and hip-hop. She said he was versatile enough to be a producer for other genres of music.
She said her husband called her around midnight, hours before he was killed. Pough Jr. told his wife he wanted to renew their wedding vows.
"Our last words were on good terms," she said. "He had a great sense of humor. He was a great father."
Jerry Pough Sr. might be driving a silver 2009 Chevrolet rental with California plates 6HVY215.
The victim's memorial service will be held from 11 a.m to 3 p.m. Saturday at Valley Funeral Home, 3919 Raymert Drive.
Anyone with information regarding the homicide is urged to contact Crime Stoppers at 385-5555 or the Las Vegas police Homicide Section at 828-3521.
Contact reporter Antonio Planas at aplanas@reviewjournal.com or 702-383-4638.