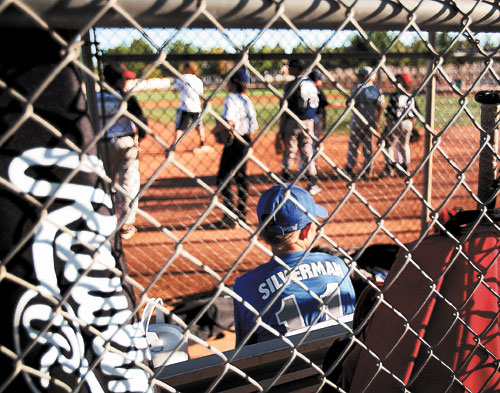 The fees sports leagues pay to use city of Las Vegas parks would double under a proposal being considered by the Las Vegas City Council today.
The increase is part of a package of fee hikes in the city's Leisure Services Department meant to help offset the free-fall of tax revenues that pay for everything from fire service to park maintenance.
If the increases are approved, the city estimates it will raise an additional $1.1 million. Even so, a city analysis says that "the proposed fee increase will still not be sufficient to pay for field upkeep and program support."
The City Council meeting starts at 9 a.m. in City Hall, 400 Stewart Ave. in downtown Las Vegas. It is open to the public.
Fees for tournaments, youth camps and the Safekey after-school program also would rise, but the largest increase by far would be for youth and adult sports leagues.
Per season charges for youth leagues would be $200 a team, up from $100. Adult leagues would pay $220 a team instead of $110.
Nonprofit tournaments would be charged $15 an hour per field plus 15 percent of the total registration collected. For-profit tournaments would pay $30 an hour per field plus the same 15 percent charge.
For Safekey and youth camps, the increases would be small, ranging from a few dollars to $15.
Most recreation fees haven't changed since 2004, but the costs to the city — in labor, utilities, maintenance, repair and improvements — have increased, city spokeswoman Diana Paul said.
Those running sports leagues in the valley understand the need for the adjustments but say there will be more than just a monetary price to be paid.
"If they double the fees, that knocks me out," said James Bourgoin, who runs the year-old LV Gridiron adult flag football league. He said he's already competing with another, larger league and expected to eke out a 3.7 percent profit next year, but that was before the fee hike was proposed.
With the higher cost, he expects to lose a quarter of the teams in his league.
"You've got certain leagues that are huge, and they make a lot of money," Bourgoin said. "I can see where the city's concerned that they're getting a little slice of the pie.
"My league is more toward the player. I just do it because it's like a family to me."
Sally Commerford, a commissioner with the Nevada Amateur Softball Association, said she took the city's pitch for higher fees to the leagues she works with and convinced them of the need.
"I went back to my leagues and pretty much told them that this needs to happen," she said. "Do you want this beautiful complex? Do you want what we have? You're standing at a fork. Which way are we going?"
Her association works with about 2,500 players valleywide, about 900 of whom regularly use Las Vegas' fields.
The most likely effect will be on tournaments, Commerford said. Teams already have to spend money to travel to Las Vegas. If the cost of tournaments goes up, many teams will stick with tournaments closer to home.
"These increases are going to put me up with everyone else," she said. "The economy is driving my numbers down anyway. We are probably going to crash and burn all these tournaments."
The city should consider alternatives, she said, such as imposing the increases only on for-profit organizations or phasing in the hikes so that participants have a chance to adjust instead of being slammed all at once.
One concern is that increases might price some participants out of playing. Commerford vowed that won't happen in her organization.
"Whatever happens, we're going to handle it," she said. "I am not going to allow a kid to not play over money."
As proposed, the league fee increases would be implemented in August, as would the Safekey hikes. Tournament costs would go up in January 2012, and the charges for camps would increase next year.
Contact reporter Alan Choate at achoate@review journal.com or 702-229-6435.