Fire at Clark County Wetlands Park mostly out; parts of facility to reopen Tuesday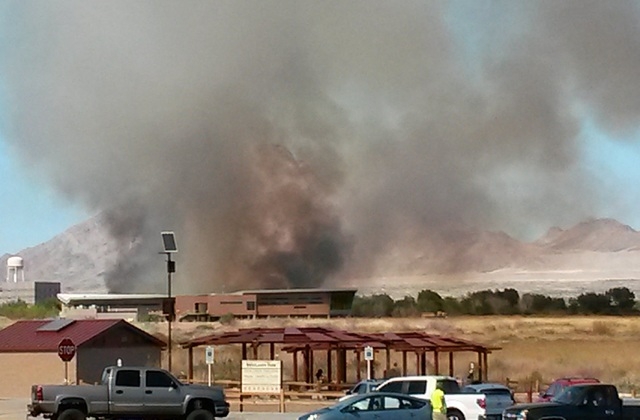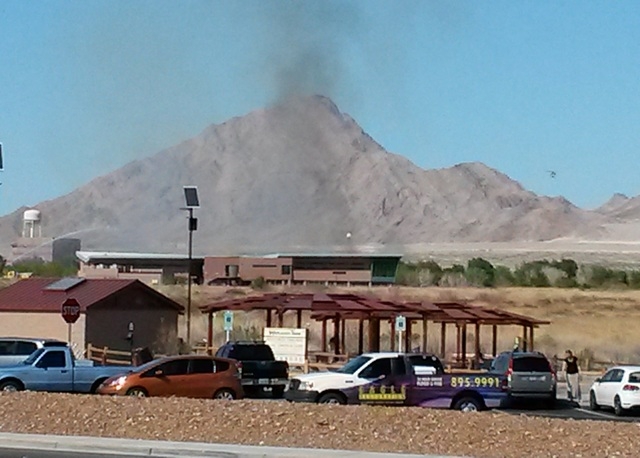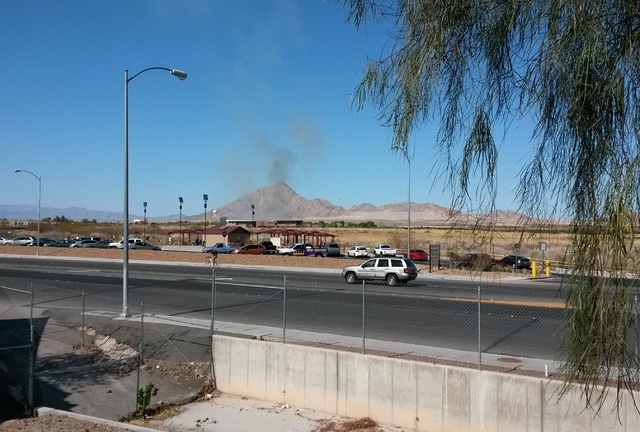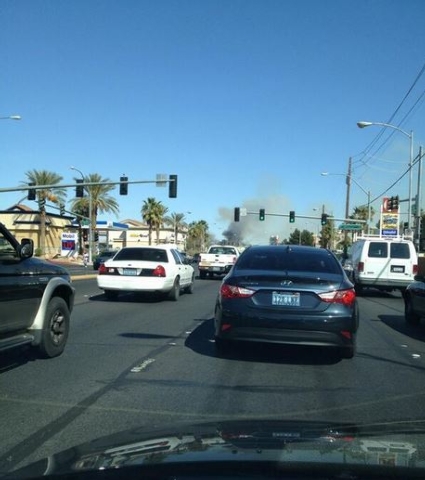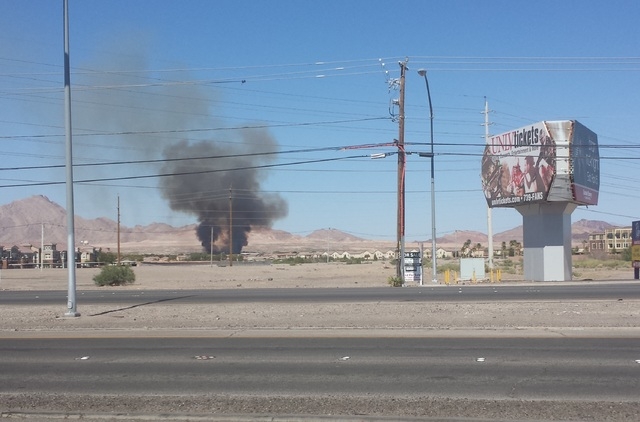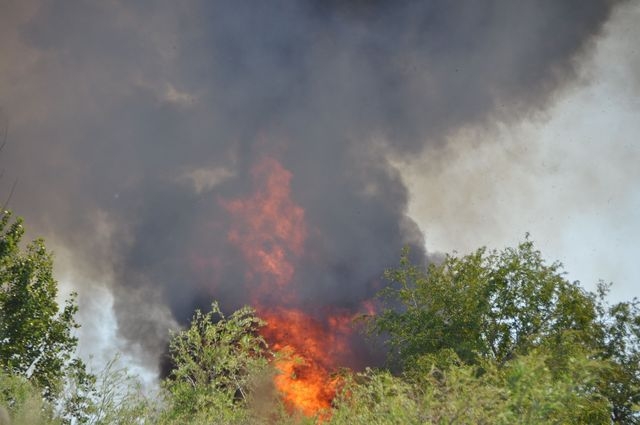 Clark County Wetlands Park was evacuated Monday after a fire that sent up smoke plumes that could be seen from miles away.
The fire was in the Nature Preserve, which includes six miles of trails along the west side of the park, according to the Clark Country Fire Department. Park personnel evacuated the visitor center, trails and parking lot. They also made about 30 cars and their occupants leave the parking area.
Las Vegas police blocked Hollywood and Broadbent boulevards to the west of the park to keep gawkers away, Clark County Fire Department Chief John Steinbeck said.
"It was a good size fire," he said. "We had three engines and a water tender."
Janet Assay was inside the park with a group of seniors from a UNLV Osher Lifelong Learning Institute photography class when the fire started. She said the fire looked large and many in her class stopped to take pictures.
"It wasn't so scary and a lot of us were able to take good pictures of it," she said. "But it was obviously a very large fire and we really needed to get out of there."
Shortly after the group saw the fire, they saw a helicopter circling the perimeter of the park telling people to leave.
"We had to find a way to get out," Assay said. "We went back the same way we had gotten there and when we returned we saw a lot of employees in the visitors center trying to hurry people off the park."
Her group of mostly senior citizens got separated, but Assay said everyone made it safely out of the park.
It's unclear at this point how much acreage burned, Steinbeck said, but the blaze caused no injuries.
The fire was reported about 2:30 p.m. Steinbeck reported it was mostly out about 5 p.m., but firefighters will continue to check for hot spots.
The Nature Center and all trails at the Nature Preserve will be closed Tuesday as high winds may resurrect the fire. All other trails within the park will remain open.
Clark County Wetlands Park is 2,900 acres one of the largest urban wetlands areas in the Southwest, according to county spokesman Erik Pappa. It's home to more than 200 species of birds and 70 species of mammals and reptiles. It features more than 13 miles of trails and is a popular destination for hikers and bird watchers.
Contact reporter Maria Agreda at magreda@reviewjournal.com and (702)383-0391.