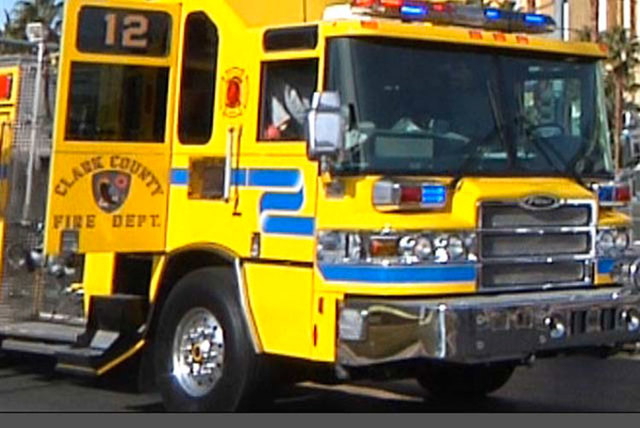 An apartment fire near the UNLV campus displaced 11 people Thursday night.
Clark County firefighters responded to 1161 Maryland Circle, near Flamingo Road and Maryland Parkway, about 11:30 p.m.
The fire was coming from a second-story unit, which as badly damaged by the blaze. Two other apartments were damaged by smoke and water, firefighters said.
A dog died in the fire. No injuries were reported. Damage was estimated at $100,000.
Contact reporter Annalise Porter at aporter@reviewjournal.com.