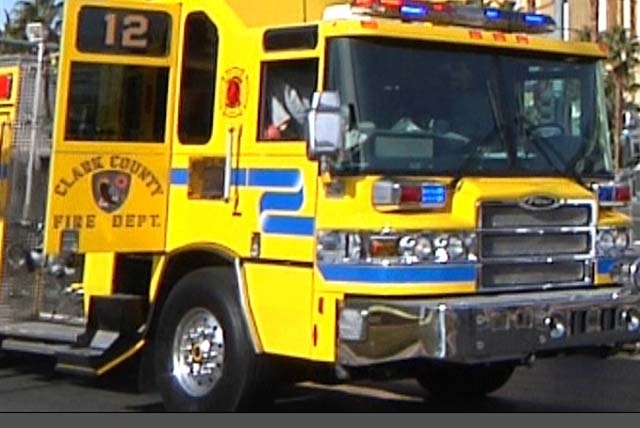 Two apartment units were damaged in a fire Thursday night that displaced two people.
Clark County firefighters responded to the Sonoma Hills Apartment Complex, near Tropicana Avenue and Boulder Highway, just before 10:30 p.m.
The fire started in a downstairs unit, firefighters said, and spread to the unit above it. The downstairs unit sustained heavy damage and the upstairs unit had moderate damage.
Two occupants were treated for smoke inhalation at the scene. They were displaced by the fire and assisted by the American Red Cross. There were no injuries to firefighters.
The cause of the fire is still under investigation. The estimated damage was about $50,000.
Contact reporter Annalise Porter at aporter@reviewjournal.com.