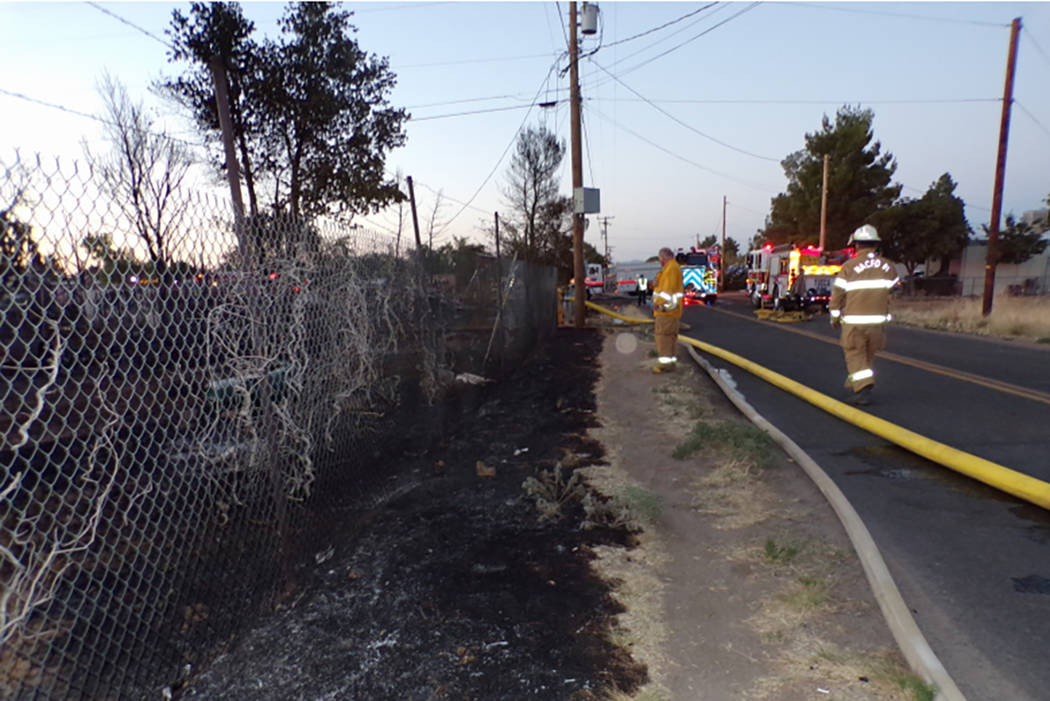 Fire destroyed four mobile homes, five vehicles, a boat and its trailer in north Kingman, Arizona, on Sunday. Three other homes suffered heat damage, according to Wayne Eder, interim chief of the Northern Arizona Consolidated Fire District.
Eder said 42 firefighters from area agencies battled the blaze that was reported at 4:36 p.m. near Schaeffer and Patsy avenues. He said the fire was labeled as an act of arson, but he did not elaborate.
Eder said one person was treated for smoke inhalation; there were no other injuries. The fire displaced four people and three dogs.