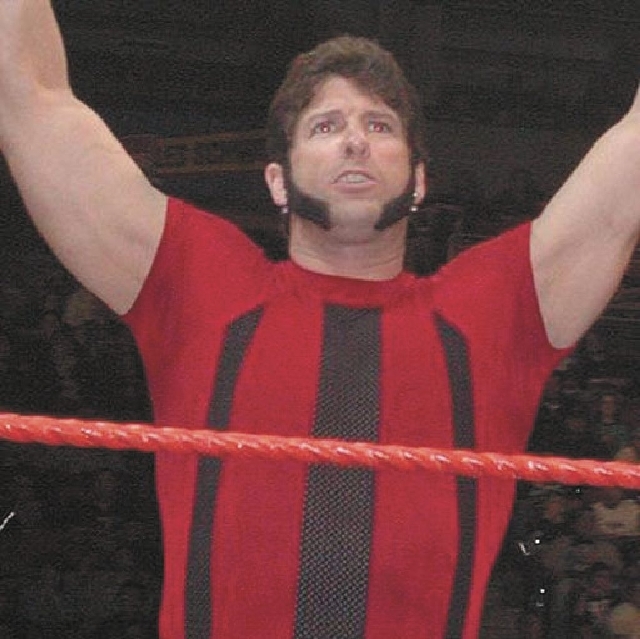 CARSON CITY — A Taxicab Authority law enforcement officer who was fired after a video surfaced of him engaged in a wrestling match while he was on light duty for a non-work related injury has won his job back.
Hearing Officer Paul Lamboley ordered the Taxicab Authority to reinstate Americo "Rico" Costantino with full back pay and benefits minus any income earned during his period of termination.
The authority regulates the taxicab industry in Clark County.
Costantino suffered a serious knee injury while playing beach volleyball and had to go on light duty starting in August 2012.
Costantino, who is also well known in the wrestling world during his time with World Wrestling Entertainment from 2001 to 2004, continued to work light duty in November when he appeared in a Future Stars of Wrestling promotion in Las Vegas.
In the tag-team match, the Taxicab Authority said Costantino "was engaged in very physical wrestling moves and activities beyond the scope of the physical limitations proffered in the Ability to Work forms.
"Costantino was repeatedly dishonest by asserting to his employer that he was physically unable to perform his law enforcement duties at the same time he was engaging in wrestling for personal gain," the authority said.
Costantino said the match was choreographed and that he was using wrestling as a way to recover from his knee injury. He also said he was not compensated for participating in the event.
Costantino said he never hid the fact that he was participating in the match.
The Taxicab Authority fired Costantino in April, which was appealed.
Lamboley found in his 42-page decision dated July 27 that the Taxicab Authority did not use "progressive discipline" against Costantino, who had not had any previous disciplinary incidents while working for the agency.
He also found that Costantino's due process rights had been violated because an investigator looking into his conduct did not record his interviews with witnesses, prohibiting Costantino from challenging their responses.
Lamboley said in his findings of fact that "Costantino believed that his limited participation in the Nov. 9 promotional event would also afford him an opportunity to test and measure his own progress in his self-directed rehabilitation program."
Lamboley said the allegations against Costantino were not supported by the evidence and that the Taxicab Authority did not sustain the burden of proof needed to uphold his termination.
Richard McCann, executive director of the Nevada Association of Public Safety Officers and Costantino's representative at the personnel hearing, said the decision vindicates Costantino's actions in the matter.
"He is ecstatic with the result," McCann said. "His reputation for being truthful and having integrity has been restored to him."
Costantino could very well face retaliation when he returns to work, however, and there is also the possibility of an appeal of Lamboley's ruling, McCann said.
Contact Capital Bureau reporter Sean Whaley at swhaley@reviewjournal.com or 775-687-3900.