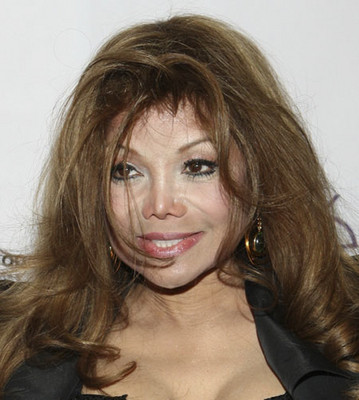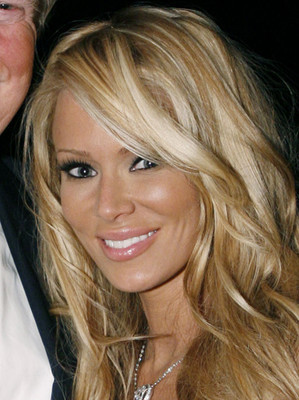 Nevada's first lady Dawn Gibbons elected to avoid the red carpet Saturday, instead making a side door entrance at the grand opening of the Palms Place Hotel & Spa. Maybe she's seen enough cameras for a while after facing a media frenzy all week over developments in the divorce suit filed by her husband, Gov. Jim Gibbons.
The first lady was expected to arrive about 10:30 p.m. after tending to official business. She spoke to a Asian-American group at Treasure Island earlier.
Local model Sarah Larson was there, too, making her first public appearance since the news broke last week of her rumored split with actor George Clooney.
Jessica Simpson and the cast from MTV's hit series "The Hills" were also among the red carpet VIPs.
THE SCENE AND HEARD
In UFC star Tito Ortiz's new book, "This Is Gonna Hurt," his girlfriend, porn queen Jenna Jameson, writes, according to the New York Post's Page Six: "Criss Angel came up and started hitting on me. He was like, 'Hey, baby, want to go for a ride in my Lamborghini?' I said I had my own Lamborghini and I walked away. Later that night, he found out that I was dating Tito and he came over to apologize. … He was really groveling. He ended up calling Tito and leaving a message apologizing and asking for forgiveness. People are so intimidated by (Tito), and he's real good about keeping the wolves away from my door." …
There's chatter that "Stomp Out Loud," which opened about a year ago at Planet Hollywood Resort, may be on its last legs, and replaced by a new show. The prospective replacement involves some "high-profile names," I'm told. …
Wynn Las Vegas chef/operator Paul Bartolotta of Bartolotta Ristorante di Mare battles Mario Batali on "Iron Chef" at 9 tonight on the Food Network. The New York-based Batali has three restaurants here, two at The Venetian (B & B Ristorante and Enoteca San Marco) and one at The Palazzo (Carnevino). …
Boston Celtics coach Doc Rivers, who has the Celtics in the NBA Finals for the first time in 21 years, is among a group of celebrities who have purchased penthouses at Palms Place. Hulk Hogan's estranged wife, Linda, also has one. …
CLARIFICATION
Tiffany Masters contacted me after I mentioned in my Friday column that she appeared in the 2003 documentary film "Fluffy Cumsalot, Porn Star," which spoofs the porn industry. She says the Tiffany Masters listed among the cast by Internet Movie Database (imdb.com) is not her.
SIGHTINGS
LaToya Jackson, celebrating her 52nd birthday at Privé (Planet Hollywood Resort) on Friday with her father, Joe Jackson, brother Jackie, and drag performer Ru Paul. … Most of "The Hills" cast celebrated Frankie Delgado's birthday Friday night at LAX nightclub (Luxor) after starting the night at Wolfgang Puck's Cut (Palazzo).
THE PUNCH LINE
"Looser slots at Olympic Village." — From David Letterman's Top Ten Ways to Make the Olympics More Fun
Norm Clarke can be reached at 383-0244 or norm@reviewjournal.com. Find additional sightings and more online at www.normclarke.com.
View a slideshow of the Palms Place grand opening