Five Las Vegas high schools scrubbed amid norovirus fears
December 3, 2013 - 4:20 pm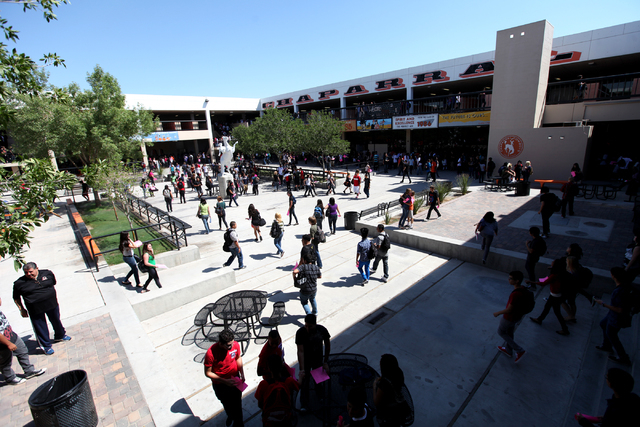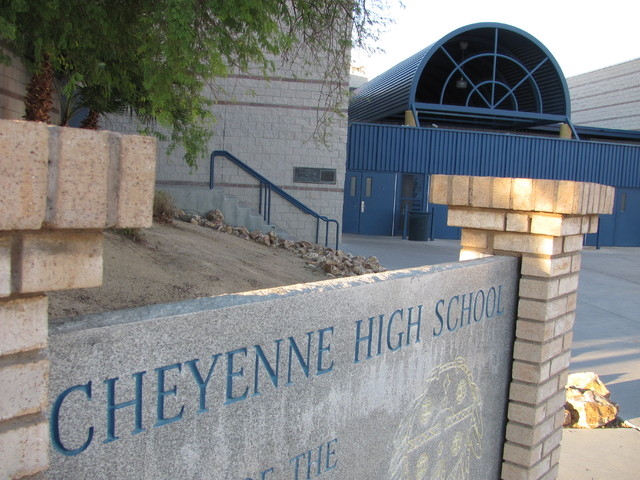 Five Las Vegas Valley high schools and their athletic facilities are being cleaned in the wake of last week's norovirus outbreak linked to a visiting football team.
Melinda Malone, spokeswoman for the Clark County School District, said no students in the district so far have contracted the highly contagious virus, often referred to as a stomach virus.
The five high schools that hosted visiting football teams were Mojave, Western, Canyon Springs, Cheyenne and Chaparral, according to the Southern Nevada Health District.
Malone said if there's "some sort of outbreak," then school officials, in conjunction with the state health department, will act appropriately.
She said the members of the visiting football teams, which participated in the National Youth Football Championship, never entered the high schools' main facilities, nor the classrooms. She said they practiced on the field, then used the adjoining restrooms.
Malone said the intense cleaning has been isolated to those restrooms and the fields, which are often referred to as stadiums.
Thousands of parents at those five high schools were notified by ParentLink, an automated calling system.
"It basically robo-calls parents really quickly," said Malone.
This is what the recording said: "Your child's school conducted extra cleaning today following a report that recent visitors to campus contracted the norovirus while visiting Las Vegas. While the source of the norovirus is not known, we wanted to be proactive and take extra efforts to sanitize our facilities."
It went on to say that the school district is working with the Southern Nevada Health District, adding: "If you are concerned about your child possibly exhibiting symptoms of norovirus, which include stomach pain, nausea and diarrhea, please consult your health care provider before sending them to school."
Just before 10 a.m. Friday, the county firefighters tended to more than a dozen sick children and half a dozen adults on the sixth floor of the Rio.
The victims were exhibiting signs of what was then characterized as food poisoning, but a pair of stool samples since indicate that the diarrhea, nausea and vomiting were the result of the norovirus.
Health district spokeswoman Jennifer Sizemore said it's "still a mystery" where the virus came from, adding, "It's one of those things that we might never know the answer to."
Gary Thompson, a spokesman for Caesars Entertainment Corp., which owns the Rio, said such incidents are "not extremely rare" in the gaming and hospitality industries around the country.
He said there have been similar outbreaks in the past two years, one involving a Caesars property, although he did not mention it by name.
"I think we had a similar situation with a property back East," he said. "But in both cases it appears that these were not sourced from any of our food outlets. They had to do with guests who came in.
"In this particular case, it's kind of interesting: We were told by folks associated with the football tournament that they would bring kids in who were either playing in the event or were siblings. And a couple of those kids were sick. And that appears to be what the source of the illness is."
He added that it's up to the health district to make that determination.
Contact reporter Tom Ragan at tragan@reviewjournal.com or 702-224-5512.