Five say economy key issue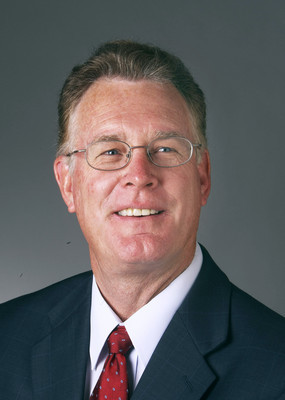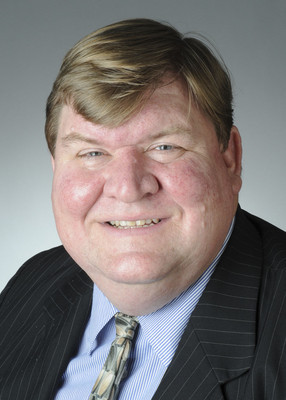 One campaign mailer features a picture of an empty wallet. Another shows a "Bank Repo" sign in front of a foreclosed home.
In the crowded race for Henderson mayor, the key issue couldn't be more obvious.
"It's all about the economy," said city councilman turned mayoral candidate Steve Kirk.
"It's a no-brainer," added Andy Hafen, who is making his first run for mayor after 22 years on the council.
That's what makes this race unique, said College of Southern Nevada history professor Michael Green.
After years of prosperity and relative calm at City Hall, Henderson voters are being asked to choose their first new leader in 12 years smack in the middle of the worst — and maybe the only — fiscal crisis the city has ever faced.
"Henderson has not had major problems, nothing that compares with the issues in North Las Vegas or Boulder City … or the Culinary union getting in a dither about (Las Vegas) city hall," Green said.
Suddenly it does.
So all five candidates for mayor are talking about the financial crisis, and all five insist they are the ones to lead Nevada's second most populous city through challenging times.
Joining Kirk and Hafen on Tuesday's primary election ballot are former councilwoman Amanda Cyphers, former police chief Michael Mayberry and personal injury attorney Richard Charles Sipan.
They will vie to replace popular Mayor Jim Gibson, who is being forced out by term limits.
Here is a snapshot of each candidate:
• Amanda Cyphers is a valley native and 19-year resident of Henderson who served on the City Council for 12 years before deciding not to seek re-election in 2007.
"This is not going to be a happy time for whoever the mayor is. The mayor is going to have to make some tough choices," she said.
Until recently, Cyphers worked as a residential real estate agent, but she said she has given up her license to run for and, she hopes, to serve as mayor.
"If I thought someone else could do this, I wouldn't be running," she said.
There might not be much the city can do to stop foreclosures from happening, but Cyphers said there is plenty it can do to assist people in need.
She wants the city to become a nexus for volunteerism through an initiative she calls Henderson Helping Henderson. The goal is to foster community involvement and connect people who need help with the volunteers and organizations that can give it.
To help household budgets, create jobs and spur business investment, especially in the downtown redevelopment area, Cyphers said Henderson should reduce its fees and give local companies the inside track on city projects.
• Andy Hafen has spent nearly half of his life on the City Council and nearly all of his life in Henderson.
The retired Las Vegas police investigator said he has long wanted to run for mayor, but not if it meant challenging Gibson or trying to juggle the city's top elected post with a full-time job.
"I feel I'm the best qualified candidate, of course. I've got the time, and I've got the experience," he said.
More than any other candidate, Hafen is campaigning on the status quo. If you like Henderson the way it is — and satisfaction surveys suggest most residents do — Hafen thinks he is your man.
"If it's not broke, you don't need to fix it, right?" he said.
That extends to the five-year plan the city developed late last year to address its $53 million budget shortfall. Hafen expects the plan to work, so long as the city's revenue projections hold true.
"What the citizens need to know is we're on top of this thing, and we're going to get through it," he said.
But it won't be all business as usual with Hafen as mayor. He said he would work to make city government more open and available to everyone, a promise he backs up by printing his home and cell phone numbers on all his campaign literature.
• Steve Kirk is a lifelong Henderson resident who has served on the City Council for 10 years. He said he knows the city "inside and out" and has the private-sector management experience needed to lead it out of trouble.
"Look up and down all the other candidates. How many of them have run a business, a real operation with 10 or 12 employees? I'm the only one," Kirk said.
He wants a full review of every expense in every department, just as private businesses do when money is tight.
He also wants to make Henderson as welcoming and hassle-free as possible to prospective business owners, but cutting red tape doesn't mean slashing fees across the board. It's an easy pledge for a candidate to make, Kirk said, but Henderson has its own budget to think about. "If we cut fees, are we going to cut services? And if we cut services are we going to cut people?"
When it comes to the foreclosure crisis, Kirk said the city can help protect property values by using existing codes to force banks to maintain the vacant homes they now own. That sentiment is widely shared by his fellow candidates.
Kirk makes no apologies for city government's role in Henderson's rapid growth. It has "allowed us to do some amazing things," he said, but he acknowledges that times have changed.
"I certainly don't welcome the downturn, but I welcome the chance to re-evaluate our priorities," Kirk said.
• Michael Mayberry said he was enjoying retired life as a blues guitar player, but decided to join the race because Henderson is in real trouble and he thinks he can help.
As mayor, Mayberry said he would work closely with Nevada's congressional delegation to get help for Henderson homeowners caught up in the mortgage and financial crisis.
The city also can help connect residents with credit counselors and other services that might keep them in their homes or find them new places to live, he said.
Mayberry is a Las Vegas native and a 34-year resident of Henderson. He logged more than 29 years with the city before stepping down as police chief in 2005, not long after undergoing open heart surgery.
He has since been given a clean bill of health and now hopes to use what he learned as chief to maximize city services on a limited budget.
He said the Police Department he inherited in 1999 was short on personnel in almost every area, from records clerks and dispatchers to patrol officers and detectives. The city floated a bond issue in 2001 to address the problem, but voters shot it down, so he said he had to find a way to do more with less.
"Leaders are defined by the difficult times they lead through," Mayberry said. "There is no one else in this race who has done anything like what I've done."
• Richard Sipan is a personal injury lawyer and a 12-year resident of Henderson who considers himself the only true outsider in the race.
"Someone has got to represent just the average, everyday, taxpaying citizen," he said.
Sipan's plan for a review of city expenditures starts at the top, with a car allowance the mayor gets but that he has pledged not to accept.
He said he also doesn't think the mayor should get a pension after five years in office, so he promises not to serve more than a single four-year term.
Sipan said he would support employee layoffs only as a last resort, because that would make the city's problems worse by putting more people out of work.
"I'm not eager to contribute to a downward spiral, but we have to live within our means," he said.
Sipan acknowledges he is long shot to win, but he thinks he has already succeeded in one respect: At candidate forums and joint interviews, he has "put the name candidates in uncomfortable positions" and forced them to commit on the issues, he said.
Contact reporter Henry Brean at hbrean@reviewjournal.com or 702-383-0350.