Flood victim's body recovered in northern Arizona
September 18, 2015 - 5:27 pm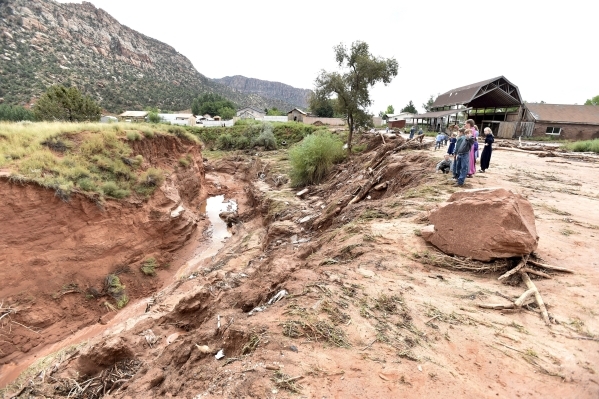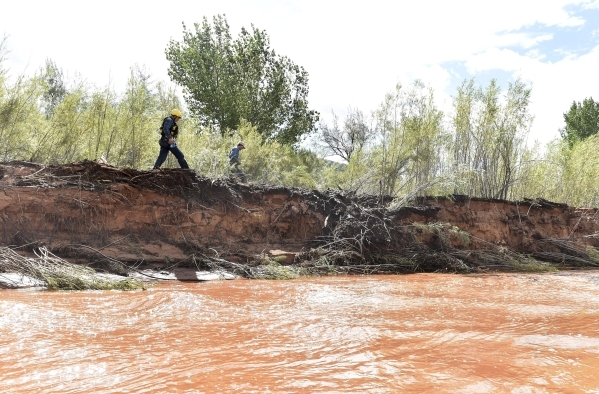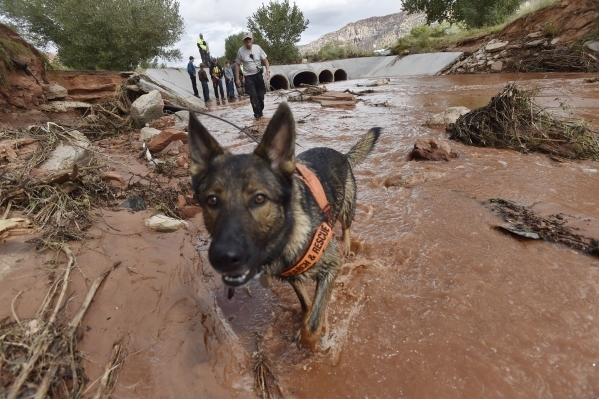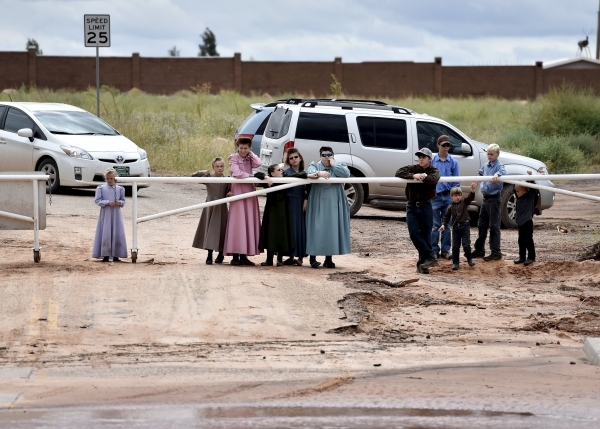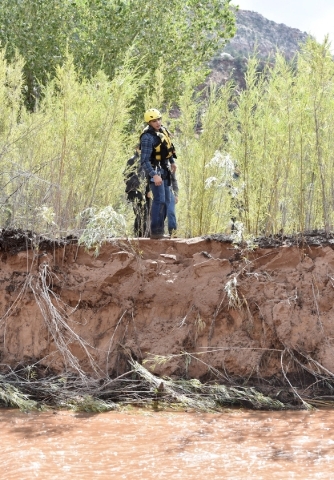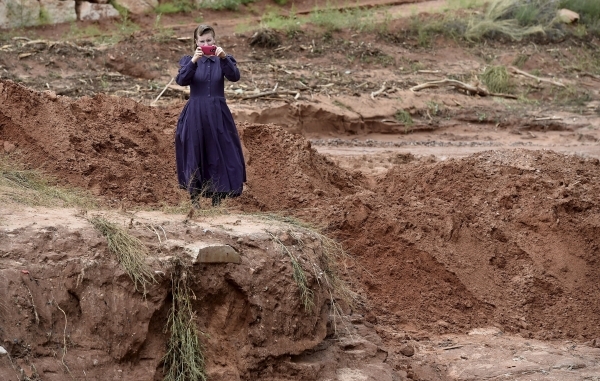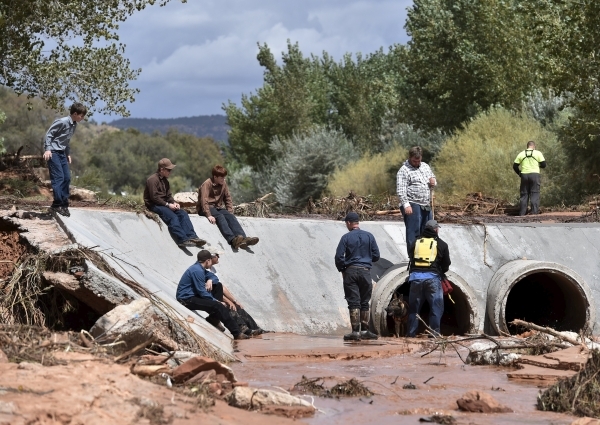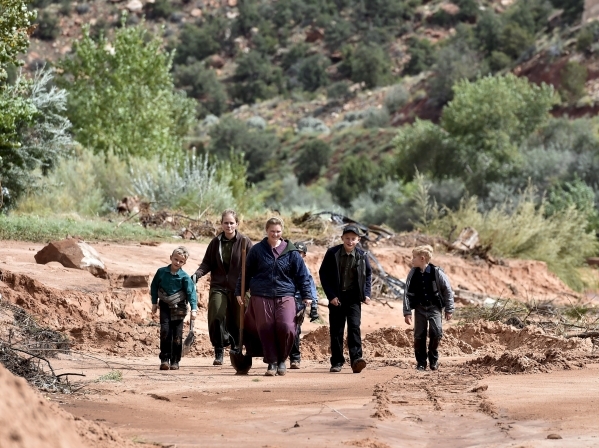 The body of a presumed drowning victim has been recovered from a floodplain in northern Arizona, about 6½ miles from the Utah border.
A search began Tuesday when it was reported that Ryan Mertlich, 33, failed to return to his Hurricane, Utah, home as expected after powerful thunderstorms hit the region Monday night.
An aerial search located Mertlich's Geo Tracker late Wednesday afternoon, and his body was found at 4:15 p.m. Thursday about 15 miles west of Colorado City.
Colorado City borders Hildale, Utah, where 12 people died when two vehicles carrying 16 women and children were swept away by floodwaters on Monday. A 6-year-old boy was still missing Friday.
At Zion National Park, about 45 miles north of Hildale, seven canyon explorers died when flash flooding hammered the park Monday evening. Their bodies were all found.
Mohave County Sheriff's Office spokeswoman Trish Carter said members of the Washington County (Utah) Search and Rescue Horse Mounted team found Mertlich's body about 6 miles downstream from his heavily damaged vehicle.
The body was recovered from Cottonwood Wash and transported to the Mohave County Medical Examiner's Office in Lake Havasu City. An autopsy is pending.
Review-Journal writers Colton Lochhead and Ricardo Torres contributed to this report.