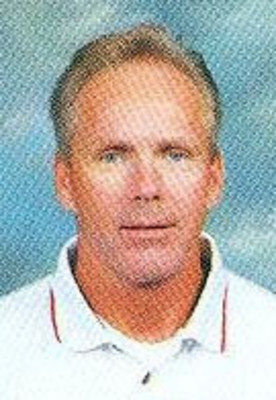 John Mannion, head varsity football coach at Henderson's Coronado High School, was told to stay home Thursday after allegations were made that he was going to "beat up" the freshmen football coach.
Mannion, 50, called the allegations "absurd."
"Nothing could be further from the truth," said Mannion, who was responsible for overseeing thousands of dollars in student-generated funds for the football program that were either lost or stolen. Clark County School District auditors and school police are investigating the matter.
The freshmen football coach had voiced doubts about Mannion's statement that money was stolen from the football office last summer. The coach contended Mannion failed to give student-generated money to a school banker as is required by district procedure.
On Wednesday, Mannion said, a student told a parent that Mannion was upset and threatening to harm the freshman coach.
A school administrator then told Mannion that it would be best if he stayed home.
Coronado is at 1001 Coronado Center Drive near Horizon Ridge Parkway.
The football coach expects to return to school after spring break, which starts Monday.
District spokesman Michael Rodriguez said Mannion is on an indefinite leave of absence with pay but would not comment on the reasons for it.
Mannion said the leave of absence was not related to the investigation of the missing money, which some district sources have estimated to be more than $20,000.
Mannion has put the figure closer to $6,000 and thinks the money was stolen from an office cabinet in August.
To clarify earlier comments to the Las Vegas Review-Journal about the missing funds, Mannion said he never pledged to pay back the missing funds with his own money. He said he was only repeating to a reporter what school police investigators told him: that if he were responsible for the money, he should be the one to pay it back.
Mannion now contends that he should not have to repay the lost or stolen money because "I did not take anything."
In his first interview, Mannion said: "If they deem that, you know what, whatever monies was taken, whatever numbers, and they want it paid, you know, I'll pay it. I'll replace it. Because it was under my watch. But I'm going to tell you, did I take it? Absolutely not."
School police Lt. Ken Young had no new information about the investigation Thursday.
Mannion said that the "truth is going to come out." But until then, "everybody's rushing to judgment."
Contact reporter James Haug at jhaug@reviewjournal.com or 702-374-7917.