For Corgan, God is a constant
October 7, 2011 - 1:03 am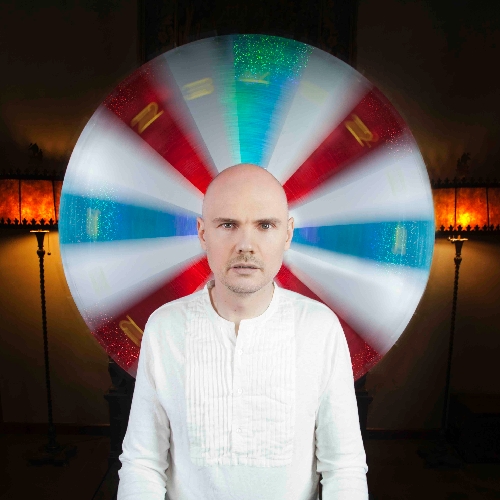 Billy Corgan says he and Courtney Love are both writing autobiographies, but his book will be a "spiritual memoir" detailing his Smashing Pumpkins life.
He and Love have gotten into monumental public spats.
But despite whatever she writes, his book will not be a tell-all because he's "not into the celebrity thing of it all. I think that's been played out," he tells me.
Some fans aren't thrilled spirituality came to Corgan, the singer of "The World is a Vampire."
"Sometimes a fan will come up to me and say, 'Oh I see you found God,' almost mocking me," says Corgan, whose band rocks The Cosmopolitan of Las Vegas pool Saturday.
"And I say, 'No, no. God's been there all along. It's me that didn't see or feel that.' "
Corgan says he used to have a weird need to pretend he was somebody he wasn't, to get things done.
"After 20 years in music, I'm totally OK with being myself," he says. "I've stopped trying to amend who I am to suit a public personality. I've tried to just merge my real personality with my public personality."
He's not proselytizing.
"I'm not a preacher. I don't feel like I have to convert anybody. They're on their own as far as I'm concerned.
"But it's obvious that where I've trusted the universe, good things have happened. Where I haven't trusted the universe, bad things have happened. So I just have to go with that."
He goes with God during mediocre moments, not just ups and downs.
"We tend to turn to God when things are great, and we tend to turn to God when things are not so great. But I like to turn to God when I'm just riding on a bus. It's like: 'I'm here. Are you here? OK. Where are we going?' "
See my blog for the rest of our interview. Corgan talks about his relationship with Frances Bean Cobain, the legacy of alt-rock and the Pumpkins' upcoming album.
IT'S FIRST FRIDAY
Attention, purveyors of art, hipsterism and downtown boosting: Tonight is the inaugural First Friday under new ownership by four men associated with Zappos. Find free parking with shuttles to Casino Center Hub at Stratosphere parking garage; City Hall on Stewart Avenue and Las Vegas Boulevard; Clark County Government Center, which also shuttles to Fremont East.
Doug Elfman's column appears Tuesdays, Thursdays and Fridays. E-mail him at delfman@reviewjournal.com. He blogs at reviewjournal.com/elfman.