Former Arizona Gov. Jan Brewer helps open new Trump headquarters in Las Vegas — PHOTOS
August 27, 2016 - 5:25 pm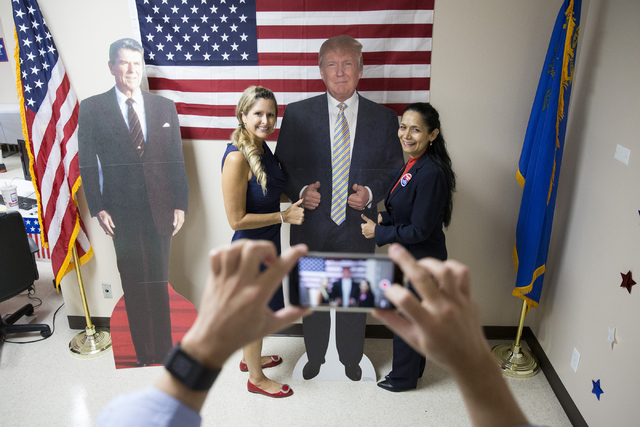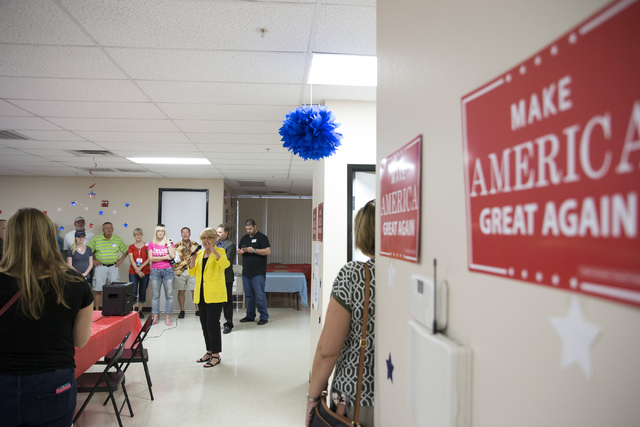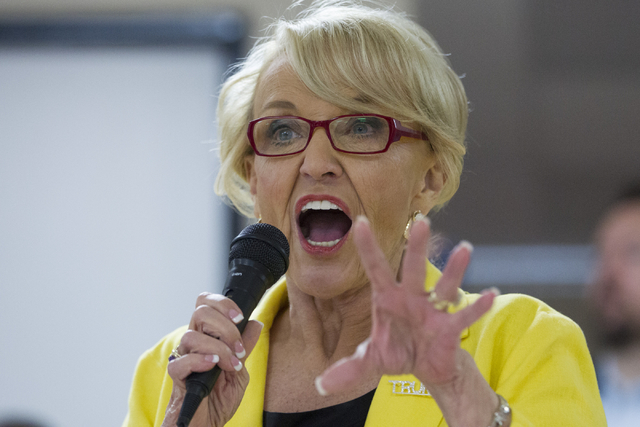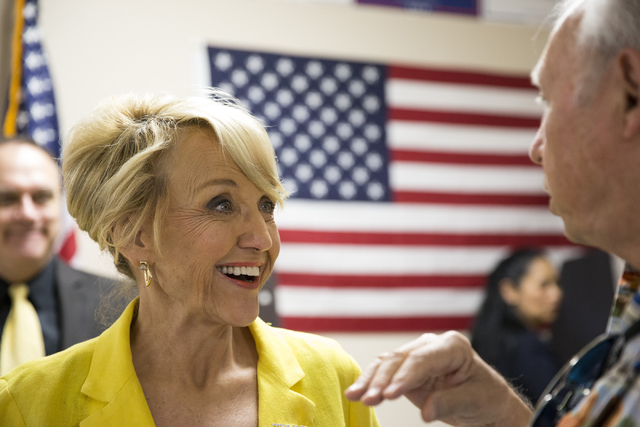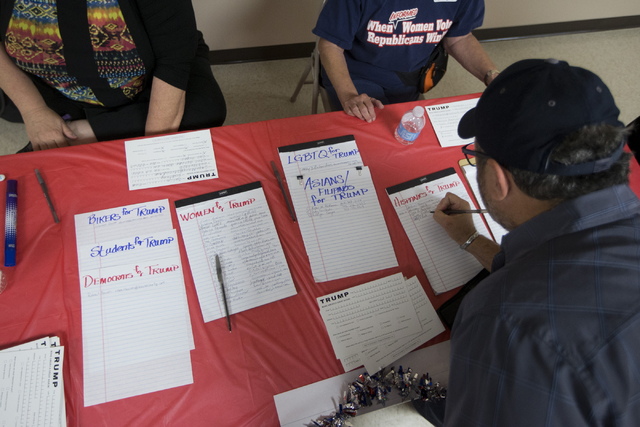 Former Arizona Gov. Jan Brewer spoke Saturday at the grand opening of the Trump-Pence Nevada Headquarters in Las Vegas.
Brewer made remarks to supporters and took photos with them during a morning stop at the new offices, located at 1110 Palms Airport Drive, Suite 120.
The headquarters' grand opening comes on the heels of Republican presidential nominee Donald Trump's visit to both Las Vegas and Reno on Friday. Trump held a meeting with Hispanic leaders and small-business owners Friday afternoon in Las Vegas and spoke at a dinner Friday night at Harrah's Lake Tahoe hotel-and-casino in Northern Nevada.
Nevada is one of several battleground states in the presidential race.
Trump had been scheduled to hold a rally Friday at South Point Arena in Las Vegas, but that rally was canceled on Monday. No reason was given for the cancellation.